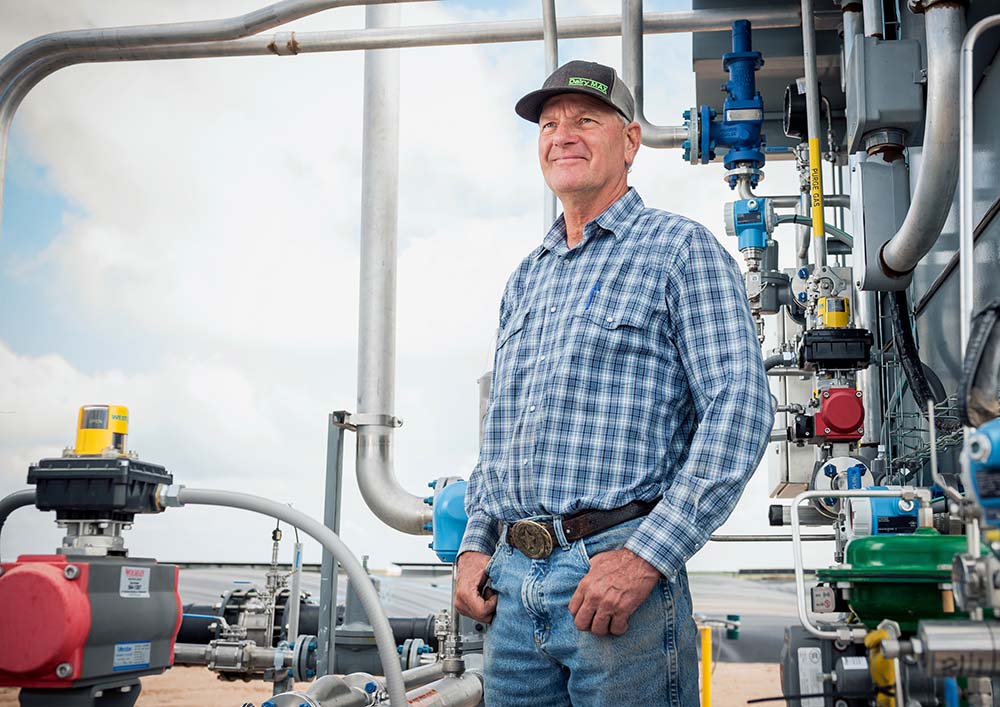 ---
Eighteen years ago, Sieto Mellema and his family planned to recycle cow manure into renewable energy on their future Jersey dairy. But the economic timing wasn't right. 
"We'd seen digesters on dairies in California, and the principle made sense," says Mellema, who milks 5,200 cows at Full Circle Jerseys near Dalhart, Texas. "So, we built a lagoon that would become a digester. After we calculated that the gas produced from a digester wouldn't allow us to recoup our costs efficiently, we shelved the idea."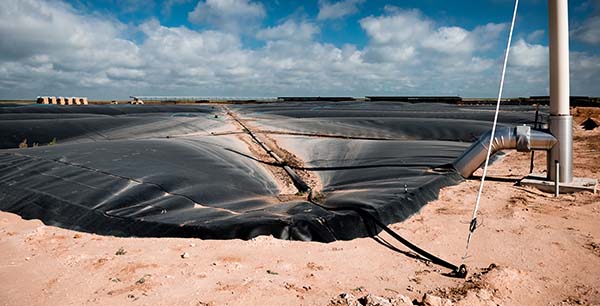 But not for good. Each passing year brought federal regulations that called for reduced emissions. This increased the demand for biogas and paved the way for carbon credits — financial reimbursement in exchange for reduced carbon production.
In 2021, the Mellemas dusted off their digester dream. By late May 2022, Full Circle Jerseys was in the cow gas business.
"The timing was right," Mellema says. "Now there are more markets for renewable natural gas. The real return, though, will come when we sell carbon credits after we've been online for a year."
Farm Credit financing
To finance the project, the Mellemas turned to AgTexas Farm Credit, their long-time lender. Their digester loan was a first for AgTexas.
"In agriculture, producers haven't always had the opportunity to make large investments in carbon reduction projects without sacrificing returns, but methane digester projects seem to fit the bill for all parties," says Colton Long, AgTexas senior vice president of agribusiness lending in Amarillo. "For AgTexas, financing these projects is one way we can contribute and still protect our stockholders against undue risk."
To reduce costs, the Mellemas chose to own their digester and gas-cleaning equipment. Their existing manure management helped to save on capital costs. In their case, water flushed across sloped floors in freestall barns goes through a process that separates liquids and solids for reuse as irrigation water and bedding.
"In all their operations, the Mellemas have found ways to enhance their sustainability, including in their dairy and beef cattle, as well as their farming operations," Long says. "Their decision to own their digester made good business sense and was a step toward bettering the environment."
Construction process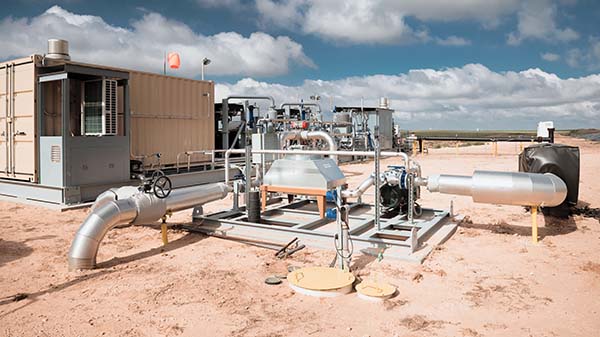 More than 20 companies vied for the contract to build Full Circle's digester. Most wanted to sell a more expensive "plug flow" digester. Ultimately, Maas Energy Works was hired as project manager. The California-based company oversaw the construction phase, and it will also manage and maintain the system for 10 years.
"We covered Sieto's existing manure-storage lagoon, which kept costs down and disruptions minimal at his dairy," explains Daryl Maas, whose company has built more than 50 digesters across the country since 2009. "The lagoon is less energy-intensive than a tank digester, which uses mechanical mixers. But because it's so much bigger than a tank, the lagoon will produce more gas at ambient temperatures."
Tank versus lagoon? Own or partner? As Full Circle dairy manager Brandon Beavers knows, the learning curve can be steep.
"Do your due diligence and research before you sign a contract with anyone," he cautions. "If you don't know anything about the cow gas industry, hire someone with experience."
— Sheryl Smith-Rodgers
Learn more about Full Circle Jerseys' sustainable practices in the article "Closing the loop."

Back to main article
---