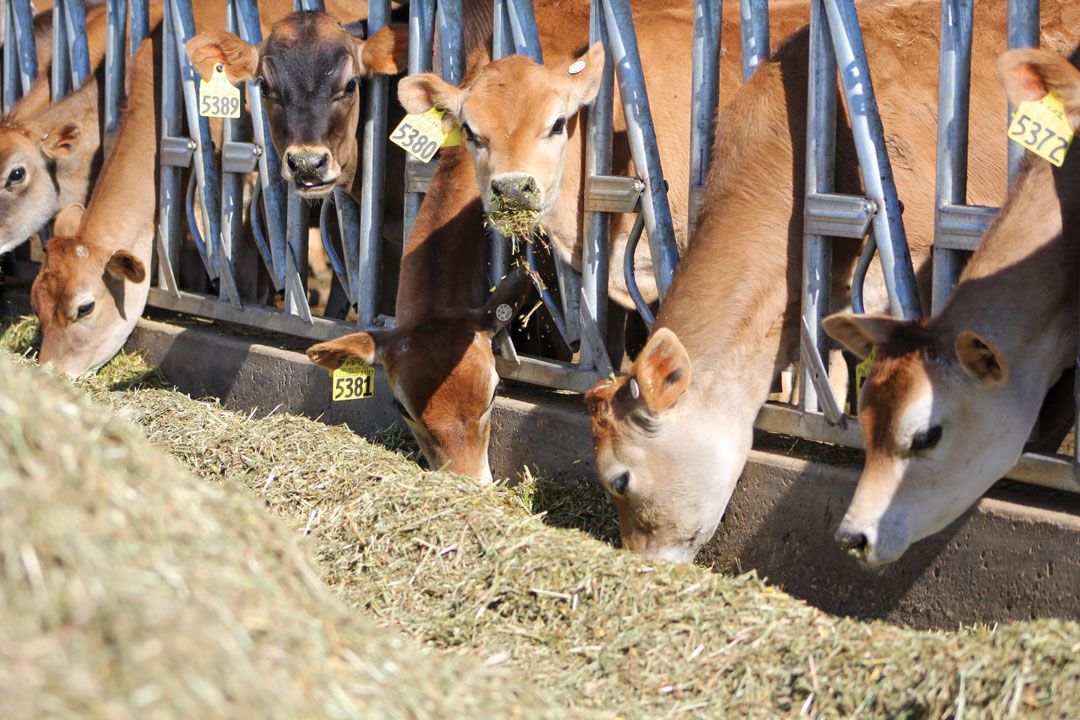 ---
Healthy cows make healthy milk. And manure. And that's waste, right? Not at Full Circle Jerseys.
"We're like a giant circle that's sustainable," says owner Sieto Mellema, who partnered with AgTexas Farm Credit to start a dairy near Dalhart, Texas. "We grow our own feed. We feed our own cows. Then we recycle the waste."
And next winter, the dairy will tighten the circle even more when it starts harnessing energy from the cows' manure.
Moving to Dalhart
Conservation runs in the Mellema family. Nothing went to waste on the dairy and row-crop farm they previously owned in Holland. And it doesn't here, either.
Sieto, his parents, Tom and Liny Mellema, and his two sisters moved to the Texas Panhandle in 1979, when he was 18.
"Dad was a visionary and could anticipate what would happen," he says. "He was always trying new technologies in Holland. We're here today because of his vision."
Starting out in Texas, the family grew corn, wheat and other crops on 2,500 acres. Later, they bought a few cows. Soon they were running a beef cattle division that's still going strong.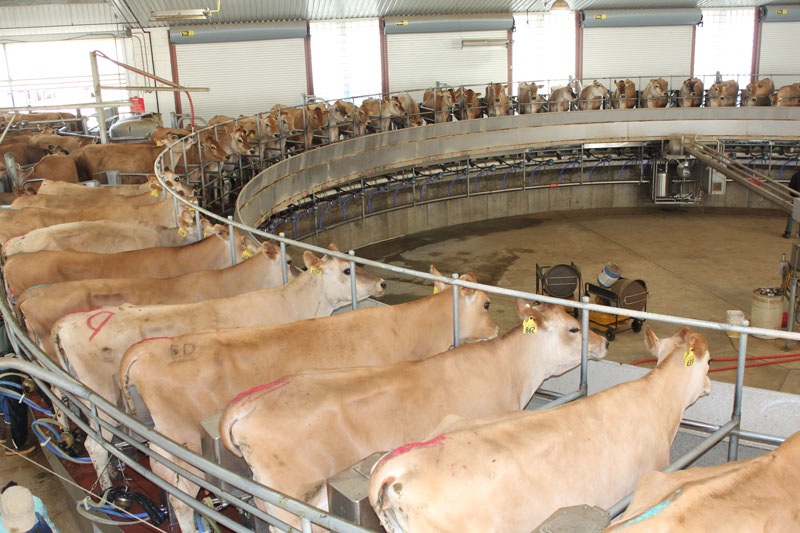 Starting their dairy
Then in 2004, Hilmar Cheese Company announced plans to build a processing plant 4 miles from the Mellemas' farm.
The news prompted Tom and Sieto to begin planning a sustainable Jersey dairy. To finance the project, they turned to AgTexas Farm Credit.
"I appreciate how AgTexas considers all our different operations as a whole," says Sieto. "That's what we wanted — a lender that could make a long-term commitment and had the same values as we do. It's been a marriage of sorts. Through good and bad, we've stuck it out, and we still remain relevant."
That relevance stems from their ability to plan ahead.
"The Mellemas seek value and do so on a regular basis for all their operations," says Colton Long, AgTexas vice president of commercial lending. "They also have a knack for keeping ahead of trends. We're proud to partner with them."
Practicing Sustainability
Since Tom's death in 2009, Sieto and his wife, Misty, and their sons — Tammo, Matt and Mitchell — have continued to operate the farm in a way that's both profitable and earth-friendly.
"We grow our feed and put it into the animals we raise ourselves," says Sieto. "We ship milk to the nearby cheese plant, and they recycle the water back to us so we can irrigate our crops. Adding value to everything we do has been our family's driving force going back to Holland."
That's why they chose Jersey cows. The breed requires less feed and water and copes well during hot Texas summers. Plus, Jersey milk is higher in fat and protein.
The Mellemas have tripled their herd to more than 5,200 Jersey cows and replacement heifers since 2007. The cows are milked on a 72-head rotary milking parlor. One day's production turns out about 30,000 gallons of milk for Hilmar Cheese.
After milking, the cows return to free-stall barns — a type of loose housing. Water flushed across the barns' sloped floors is later separated through a composter. The liquids are used to irrigate crops. The solids are turned into bedding.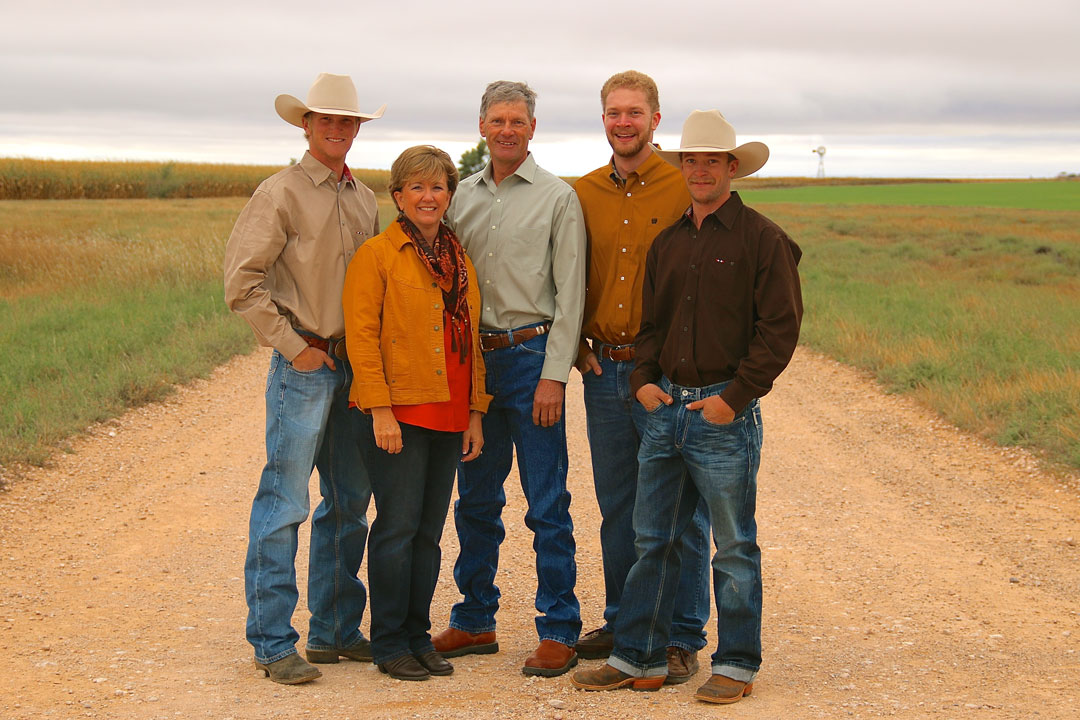 Raising Stabilizer cattle
The Mellemans also maintain a herd of 600 registered and commercial Stabilizer beef cows. The cattle graze on 2,500 acres of native grass and 8,000 acres of leased pasture. Since the 1980s, the family has used carcass data to improve the Stabilizers, a multibreed composite developed and trademarked in the U.S.
In addition, the Mellemas raise calves from Jersey cows crossed with beef genetics. The crossbred calves are forage-fed to at least 700 pounds, then finished in feed yards, with the family retaining ownership throughout the process.
Reducing their carbon footprint
As sustainable farmers, the Mellemas care how methane from their dairy operation impacts the environment. To reduce their carbon footprint, they're building an anaerobic methane digester with financing from AgTexas. The digester will capture methane gas and convert it to energy that will be sold to a local energy provider.
"In everything we do, we want to be part of the solution and not the problem," says Sieto. "When we harvest our methane, we'll add even more value to our operation.
"And," he says, "we'll close the circle here at Full Circle Jerseys."
No doubt Tom would approve.
 – Sheryl Smith-Rodgers
---