It's July and the South Plains of Texas are seared by drought, the boundless fields toasted and parched.
Carl Pepper has seen it before. In 1995, 1998 and 2011, he and other area dryland cotton producers were forced to abandon cotton production and shift their priorities to soil protection.
"Things have a way of balancing out," says Pepper. "In 2021 we had lots of moisture, great harvest. You get in the habit of thinking ahead out here."
"I look at chemicals like prescription medicine. There's a time and place for everything. For us, we've figured out how to use mechanical means to control weeds."
– Carl Pepper
While there's no crop to harvest on his 4,000 drought-stricken acres about 40 miles south of Lubbock, Pepper and his team are just as busy. That's because he grows organic cotton, which demands that he cares for his fields with vigorous intensity.
Mechanical weed control
On this early July morning, members of his crew are taking their GPS-guided tractors and modified cultivators to plow the fields. Their goal: Uproot those extra-hardy weeds that have sprouted following a rare rain the night before. Eradicating them now means reducing the weed seed load for the next growing season.
"I look at chemicals like prescription medicine," Pepper says. "There's a time and place for everything. For us, we've figured out how to use mechanical means to control weeds."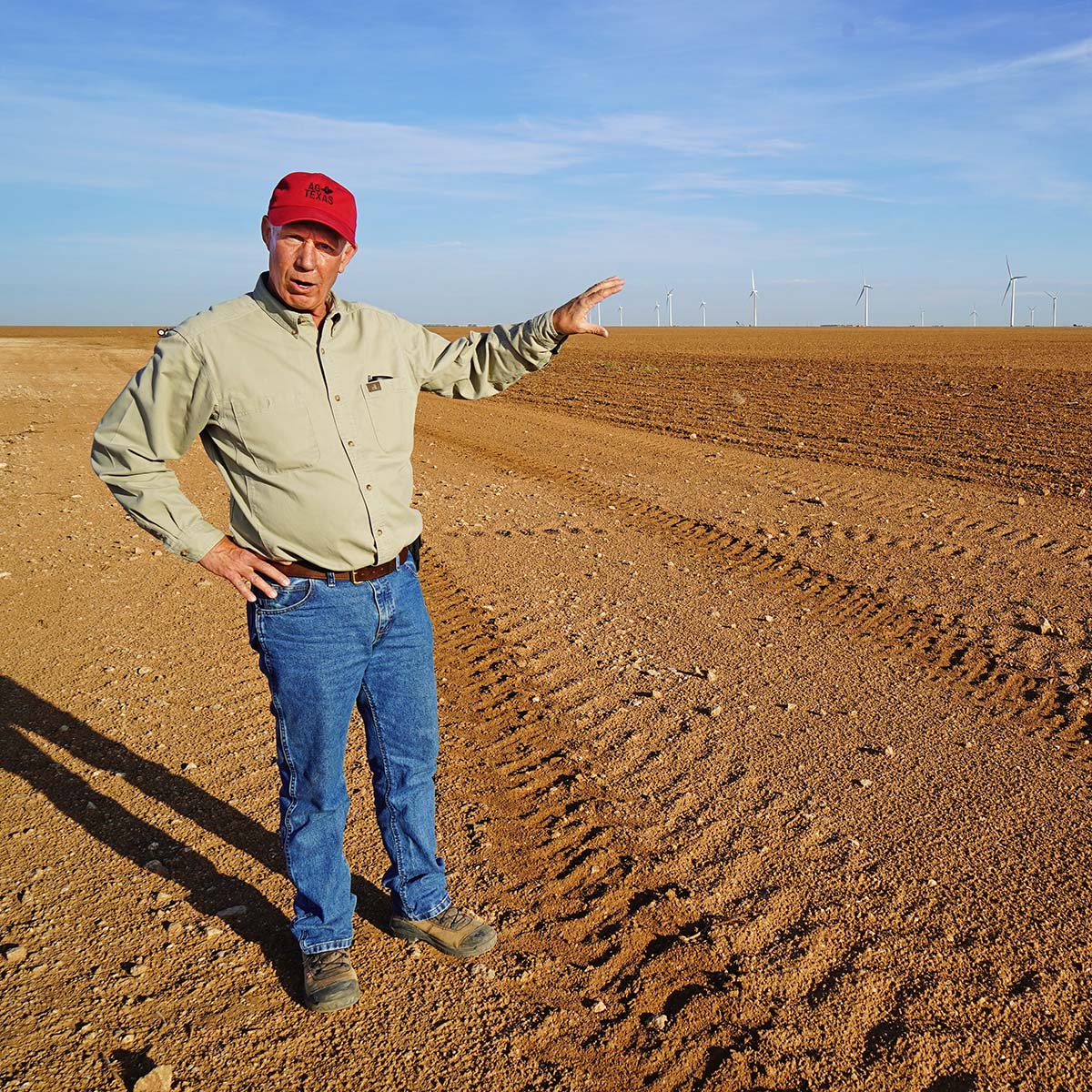 AgTexas Farm Credit Services has been with Pepper since the beginning in 1992, when he received his first equipment and operating loans from the co-op.
"Carl knows his fields so well," says AgTexas Vice President and Branch Manager Travis Ferguson. "It's rare to see a producer with his weed-control knowledge. If he knows rain is coming, he knows exactly what his next few days will be like and so does his crew. They get out there with mechanical rotary hoes and cultivators getting after the weeds. They have only a couple of days to cover the farm to prevent those weeds from going to seed. It's amazing."
Pepper calls it situational management.
"When you drive by the barn, our equipment looks different than it would for a conventional grower. That's because the management side of organic farming is more intense," he says.
Unconventional practices
A founding member of the Texas Organic Cotton Marketing Cooperative, Pepper and other organic cotton growers follow practices that are different than conventional growers use. For instance, Pepper will plant rye and turnips in his fields later this year. The rye adds organic material and holds the soil, while the turnips loosen it.
The uses for that organic cotton are unique. Some major manufacturers use the fiber to produce niche lines of clothing, primarily for infants. Other uses are focused on the medical industry, such as surgical gauze or feminine hygiene products.
While he's happy to share his knowledge, Pepper cautions prospective growers that organic cotton isn't for everyone.
"It depends on the field, it depends on the farmer," he says.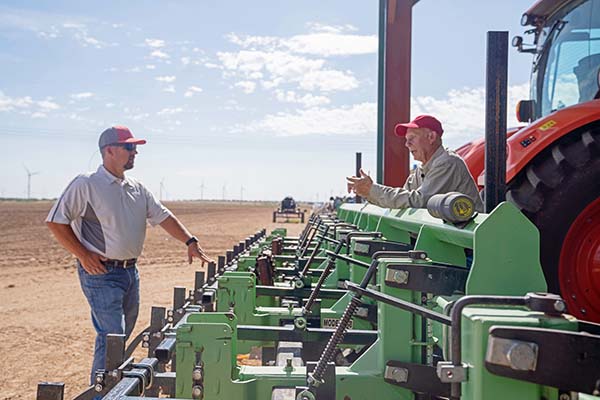 His part of Texas, for instance, is well-suited to the production of organic cotton. Winter temperatures are cold enough to limit insect pressure and provide a hard freeze to defoliate the cotton plants before harvest. In addition, a sunny climate and quick-drying soils help with timely weed control.
As for the farmer, Pepper recommends that producers designate one member of their field team or a family member to focus solely on the organic portion of the operation.
"Your product has to be certified by the United States Department of Agriculture National Organic Program, and that takes effort," he says. "You also need someone who will apply these different approaches to field management at the right times using the right tools. It's very different from conventional production."
Modified equipment
One of Pepper's greatest attributes is creativity. At his shop in the middle of his fields, he tinkers and tests.
"I modify nearly every piece of equipment I buy," he says. For example, stacked around the shop are piles of rotary hoe wheels, which he alters to meet his specialty needs.
His other smart farming practices include:
Contour terracing to preserve precious rainfall.
Avoiding deep tillage to keep the root zone intact. He tries to till no more
than 2 inches deep.
Dedicated paths for his tractors to minimize soil compaction.
His crew includes his daughter, Kayla, and son-in-law, Andrew, along with three full-time employees. He brings on extra workers as needed, too.
"You have about 60 heat units or three days after a rain to kill the sprouting weeds in the crust, and every day past that you are buying trouble," he says. The team knows when it's time to move quickly.
"We strive to be efficient from both an ecological and financial perspective," Pepper says. "We're highly motivated to be good stewards."
— Staff
---