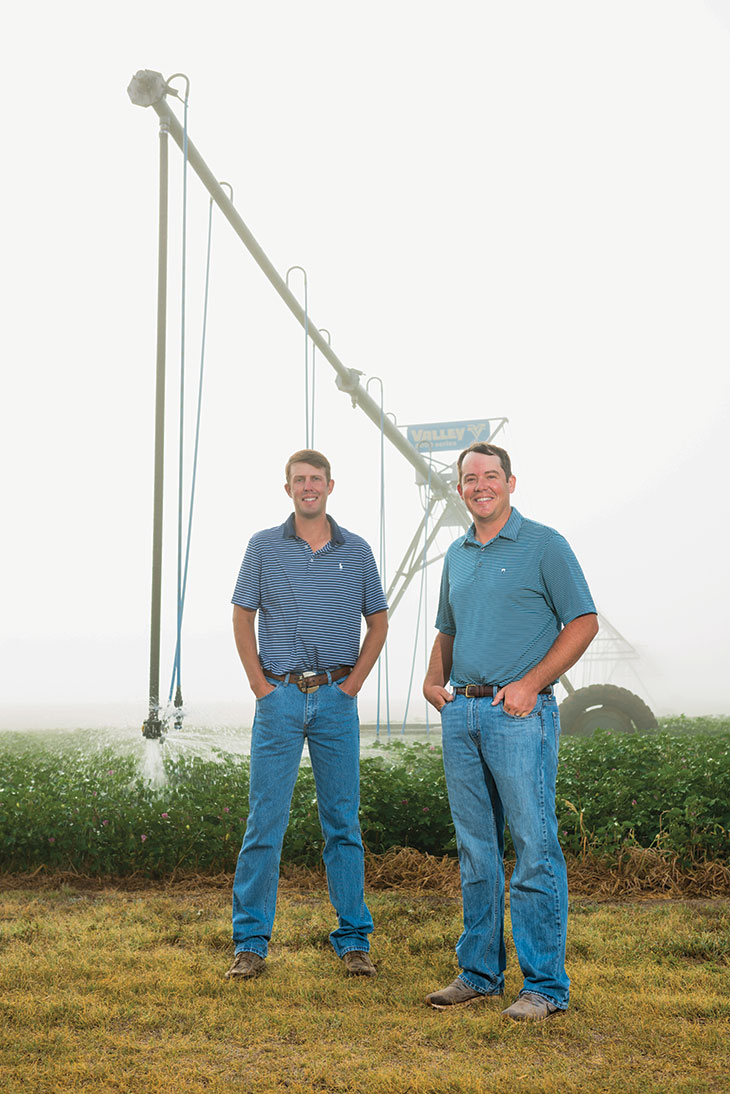 Imagine operating eight row-crop farms with just one tractor, one planter and a used cotton stripper.
Impossible?
Not for brothers Ryan and Zach Berry of Panhandle, Texas. Efficiency and low overhead are keys to their success.
Most of what these young farmers have, they've accumulated on their own — including land financed through Plains Land Bank.
"Compared to big farmers with lots of equipment, we have to develop a plan that allows us to be as efficient as possible," says Ryan, age 30. "If we need an extra tractor or piece of equipment we don't own, we will rent one for a short term."
Learning how to farm
Reared around farmers but not on a farm, the brothers were attracted to agriculture at a young age.
"We knew we wanted to farm. We just didn't know how we were going to do it," says Ryan.
Their father, Gerald, was an ag banker and, later, financial manager of a large farm. As kids, they worked on local farms and helped on their grandparents' farm. Both earned agricultural economics degrees from Texas Tech University, then worked on farms to gain experience.
Acquiring land
Fortunately, they've had opportunities come their way. Some have come from retiring or widowed landowners — people who wanted their land to pass to the next generation.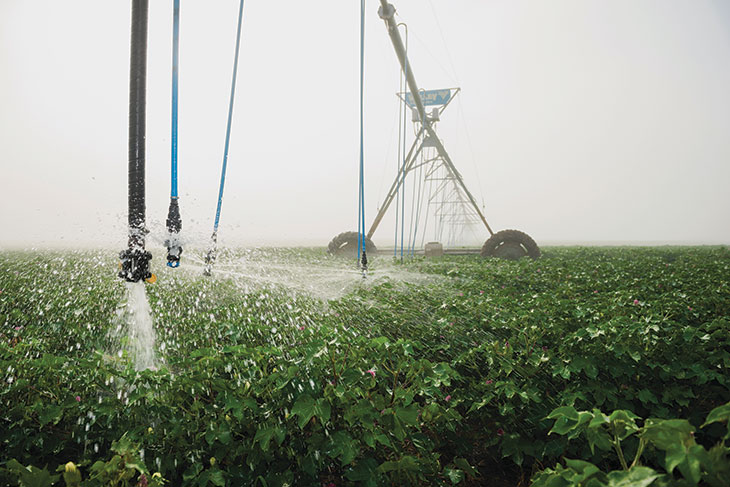 Ryan started farming in 2016. He leased an irrigated section from his parents and a dryland section from his wife's grandmother. Later that year, he purchased his first farm, financing it with Plains Land Bank and a Farm Service Agency direct ownership loan. He soon picked up more leases.
"Suddenly, I was operating five farms and couldn't do it all," he says. "This was a great time for Zach to become involved."
As partners in Berry Brothers Farms, the duo continues to expand. Last year, they purchased one of the leased farms and added irrigation with Land Bank financing. This year, they bought the farm Ryan leased from their parents — also with a Land Bank loan.
Minimizing expenses
Ryan and Zach keep overhead low. They save time and minimize equipment needs by strip-tilling their crops and hiring out their grain harvest. To justify buying a spray rig, they did custom application. And to reduce a mortgage debt, they purchased a used cotton stripper and did custom harvesting.
When it comes to marketing, however, they hire a consultant to get them the best possible commodities prices. They also invest in practices like irrigation that lower their risk and boost production.
With improvement loans from Plains Land Bank, they've installed irrigation wells, underground lines and center pivot systems on two farms. The added water generally triples cotton yields and doubles milo yields.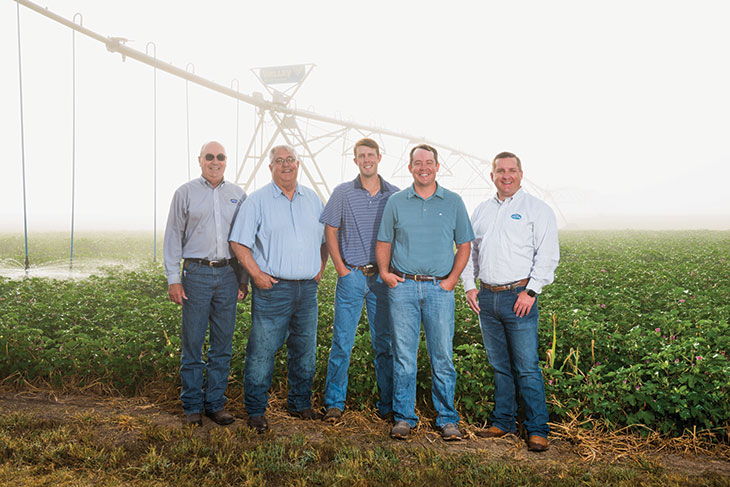 ---
"I can't overstate how Plains Land Bank has helped us," says Ryan. "It's a great place to do business. I think they want us to succeed more than we do."
Running the numbers
If the brothers are sticklers for budgeting and planning, they give credit to their father.
"Everything he does, he starts with a pen and yellow notepad," says Ryan.
They built their own record-keeping spreadsheets, which they update almost daily.
"We're not exaggerating when we say we know where every penny goes," says Ryan.
When budgeting, they try to set realistic expectations and then adjust for changing prices and yield projections.
"It's hard to accept sometimes that things may not be going as well as hoped, whether it's due to weather or market conditions. But it's critical to be realistic and adjust accordingly," says Zach, age 25.
That strong management ability impresses Steve Donnell, Plains Land Bank regional president.
"Ryan is one of the brightest young borrowers we have," says Donnell. "Gerald was influential in helping Ryan get his start. But Ryan's come a long way quickly. And Zach's right there with him."
– Staff
---