For most of the year, celebrity appearances and television shoots have Wally Dallenbach Jr. jetting all over the world. But whenever time permits, the road racing champ escapes to 3-D Ranch, his central Texas retreat that's surrounded by rolling hills and open skies.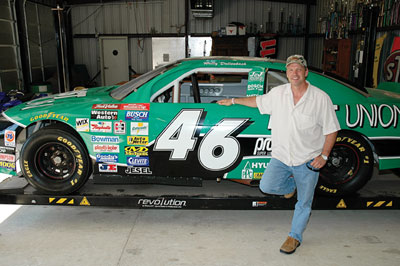 For most of the year, celebrity appearances and television shoots have Wally Dallenbach Jr. jetting all over the world. But whenever time permits, the road racing champ escapes to 3-D Ranch, his central Texas retreat that's surrounded by rolling hills and open skies.
"This is sanctuary for me," he says of the 527-acre rural property tucked into eastern Blanco County. "I shut the gate, and no one bothers me here."
However, Dallenbach, who lives with his family north of San Antonio, can't completely get away. On a recent spring morning, he's dumping corn on the ground for white-tailed deer when his cell phone goes off. Because he's so globally connected, Dallenbach rarely misses a call.
"That's why I usually wear a Bluetooth in my ear when I'm on the ranch," he explains after hanging up. "Then I can repair fences, haul feed or look after animals, and still answer my phone."
High-Speed Family
Longtime race car fans know the name Dallenbach. In the 1960s and early '70s, Wally Dallenbach Sr. competed in 180 Indy Car races and snagged five wins. For 23 years, he watched over Indy racetracks as chief steward for CART (Championship Auto Racing Teams). Likewise, sons Wally Jr. and Paul also pursued careers in high-speed racing. Daughter Colleen Dallenbach Howerton works for Bachelart Racing in Indianapolis, Ind.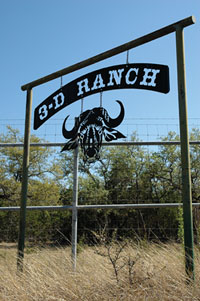 "Growing up, we lived outside of Aspen, Colo., in a town called Basalt," Wally Jr. recalls. "As soon as I was old enough, I was racing cars. After I graduated from high school, I got in my pickup and drove to the East Coast to race on a short track."
At the age of 22, Dallenbach won his first championship title in the 1985 SCCA Trans-Am Series. He clinched the next year's title, too. For the next 14 years, Dallenbach — steering flashy roadsters that hit speeds close to 200 miles per hour — earned more than $6 million in road-track winnings. Four wins in the 24 Hours of Daytona race top his lengthy list of career highlights.
In 1985, he married Robin McCall, a champion race driver as well. At least twice, the couple competed against each other in road racing. "We met at an Indy car race," Dallenbach says. "I was racing, and she was driving the pace car." In 1990, they welcomed the birth of their first child, Jake. Wyatt was born in 1992, followed by Katie four years later. Today, all three children also race cars and have won awards in their own divisions.
Hill Country Haven
Some sports stars blow their winnings. Not Dallenbach. "I wanted to invest mine, so I started looking for property outside of San Antonio," he says. In 1995, he purchased approximately 200 acres of a Blanco County ranch. Two years later, he purchased more adjoining acreage.
"There was nothing but cedar here," Dallenbach says. "But I saw the potential of what we could do. It's been a work in progress, but we've made a lot of headway."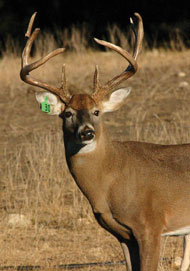 Project by project, he's built a rock house and two barns, has high-fenced the ranch, and cleaned out a creek. Clearing the invasive cedar (Ashe juniper) never seems to end. "That's been a battle from the start," Dallenbach sighs.
Instead of raising livestock, the outdoor enthusiast runs a small herd of bison and a variety of exotic animals on his land. These include sable, fallow, black buck and axis deer, as well as Watusi. He also manages native deer, using 20-acre fenced pens in which to breed and release the animals. 
"I'm registered with the Texas Scientific Deer Breeder Program," he says. "My goal was to improve the genetics of white-tailed deer on the ranch, and I've accomplished that in 10 years."
In 2008, he refinanced the property through Capital Farm Credit in Kerrville. "They've been the easiest group of people I've ever worked with," Dallenbach says. "I'm a very black-and-white guy, and I like how they don't play games. Their loan officers worked out my refinance deal fast. I plan to have a relationship with Capital Farm for a long time."
Career Shift
In 2000, Dallenbach retired from full-time driving and switched to broadcasting. As a commentator, he covered NASCAR races for NBC and TNT. Currently, he has signed on again as a NASCAR analyst for TNT and will also commentate for Indy races on the Versus channel.
For four years, Dallenbach starred in "Wally's World," hilarious clips that aired on TNT. In each three-minute segment, celebrities such as actor Will Ferrell, film director Quentin Tarantino and actress Kristin Chenoweth would join Dallenbach for an unforgettable spin around a racetrack.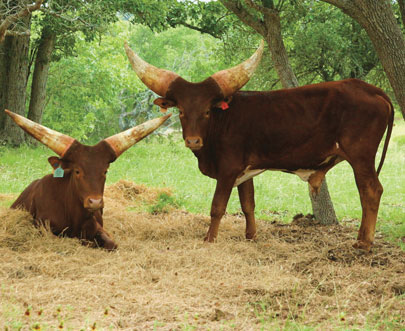 "Before people even got into the car, they'd tell me what they wanted to talk about," Dallenbach says. "I'd say, 'Oh, sure, you can say anything.' But as soon as I lit up the motor, they couldn't even speak. I had five or six people jump out before I even started rolling. Usually, the biggest and baldest tough guys bailed on me. But a woman never did. They were always the bravest!"
Off the track, Dallenbach is just as daring. An avid outdoorsman since childhood, he fishes and hunts big game all over the world. For nine years, he even created and hosted a weekly hunting show, "Track and Trail Adventures with Wally Dallenbach," on the Outdoor Channel. Nowadays, he hosts occasional episodes on "TNT Outdoor Explosion," a reality hunting show that follows two veteran hunters. He's also a spokesman for Bass Pro Shops, which sponsors his hunting shows and private foundation.
What's down the road? Dallenbach looks forward to living year-round with Robin at the 3-D Ranch after their children are grown. "Any place where I can hunt any day of the year is where I want to be," he says, grinning.
Reaching Out to Children
Not long after hugging his son, Bill Spruill sunk four basketballs in the rim, and then walked off the court to strategize his team's next play. Suddenly, he crumpled and fell to the gym floor. Horrified, Zac, then 11, watched as his father lay dying of a massive heart attack.
"He witnessed everything, and the experience threw my son into post-traumatic stress syndrome," says Deborah Spruill, who lives in San Antonio. "My husband was only 46 when he died."
Zac could have remained buried deep within his pain. But he has not, partly because of a special hunting trip made possible through the Wally Dallenbach Jr. Foundation.
"Celebrities always have something they support, and I wanted something unique, but I didn't know what," Dallenbach explains. "Until October 2009. That's when I was at a Bass Pro Shop in Houston, signing autographs and visiting with fans. A young boy and his mother came up. He told me that he and his father used to watch my hunting show. After he walked away, his mother told me that his dad had died and that they never got to go hunting together."
Driving home that evening, Dallenbach couldn't stop thinking about the boy. "I got on the Internet right away, but I couldn't find anything," he says. "That's when I decided I wanted to reach out to children like that little boy who've missed out on experiencing the outdoors."
Three weeks later, Dallenbach established the Wally Dallenbach Jr. Foundation, which seeks to give hunting and fishing experiences to youngsters who've lost a parent. The program is open to both boys and girls. To date, five boys have been treated to hunts, all expenses paid.
"There are some sad stories out there," he says. "But if you can put a smile on a kid's face for two or three days, then it's worth it. And it's been amazing. You can actually see the transformation. A boy arrives depressed and shy. Then we take him hunting. He shoots a pig, and he's smiling all over."
For Zac Spruill, that's exactly what happened. In January 2010, he and his grandfather, Sam Raia, traveled to Rancho Bellas Rocas, a 10,000-acre ranch located 39 miles southwest of Rocksprings, Texas. On the outing with Dallenbach, Zac learned how to handle a rifle and shoot at targets. On a stalk hunt, he harvested his first animal — a black buck.
"Zac really relaxed on the trip and came home refreshed," his mother says. "He fell in love with hunting, and now he wants to own his own ranch so he can take other kids hunting. He wants to pass on the sport to others!
"That hunt was definitely a blessing," Deborah adds. "It's a memory that Zac will always remember. As a mom, I'll always treasure it, too, because I saw my son's depression and pain and how the hunt with Wally helped bring him healing."
---