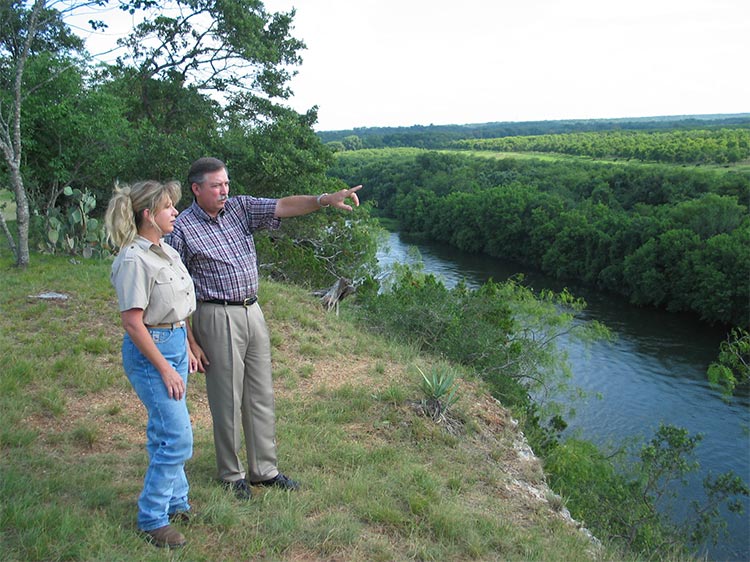 ---
High atop a bluff overlooking the Brazos River, Evelyn Jacobs scans the landscape that seemingly stretches from East to West Texas. "Those are pecan trees," she says, pointing across the river to a wide swath of emerald-green orchard. "Our turkey sometimes used to go over there to feed," says Jacobs, who is the general manager of the WB Ranch in north-central Texas, "but they don't anymore."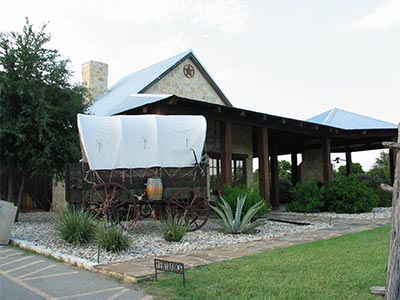 In recent years, Jacobs and her staff have planted strips of sunflower, millet and milo crops throughout the ranch -- all the food that the WB's turkey, quail and other birds could want.
At the WB Ranch, a 2,000-acre recreational ranch and corporate retreat, wildlife and paying customer alike are fed well and treated right.
Specializing in first-class accommodations and executive meetings in a natural environment, the WB offers everything from trophy-deer hunts and fishing to cycling and sporting clays.
If you need a massage, just book an appointment. Want to take your group on a cattle drive or ropes course? Those activities can be arranged too. Just be sure to bring your appetite to the lodge, because the WB employs a five-star chef, who will gladly whip up biscuits and gravy over a campfire or serve haute cuisine by candlelight.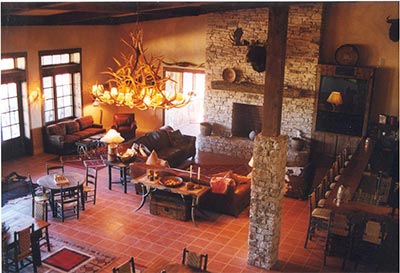 "One day we might host a wedding here, and the next day a sporting clay tournament. It's just a lot of fun to see people enjoying the wildlife and nature," Jacobs comments.
Owner Bruce Whitehead, a hunting enthusiast and investor, assembled the spread in 1995 by purchasing several adjoining properties between Hillsboro and Lake Whitney. "Originally when I bought the property, I thought it would be a place for my family and friends to enjoy and hopefully to pass on to future generations," he says. "After we had the ranch for about a year, we considered ways to generate income from the property," he says.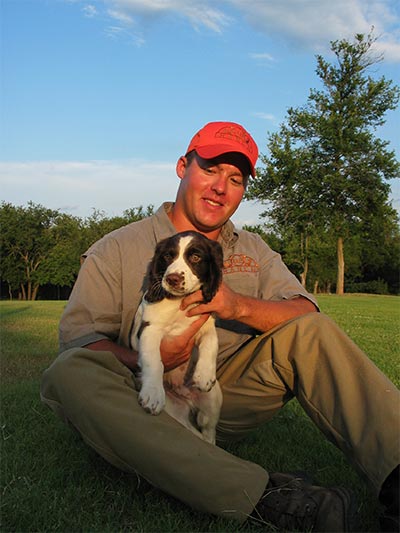 "We thought about livestock, but they compete with wildlife," Whitehead explains. "I personally enjoy bird-hunting, and we are close enough to Dallas and Fort Worth to draw from those markets." Thus, the decision was made to offer guided hunts.
Initially, Whitehead built a 14-bedroom lodge and marketed the place as a hunting ranch. After the first season, some customers inquired about holding meetings at the lodge. Their interest prompted Whitehead to build a conference center. He soon discovered a strong demand for this type of meeting facility and added more lodging, bringing the number of bedrooms to 27.
But of all the property improvements he has undertaken -- many of those with financing from Heritage Land Bank -- Whitehead is most proud of the improvements he has achieved with the habitat and wildlife: deer, turkey, pheasant, chukar, quail, dove and exotic species.
Shortly after buying the property, Whitehead hired a wildlife biologist to help him establish a confined whitetail-breeding program using foundation stock from South Texas.
Three years ago, he and his staff decided to release the deer to roam the ranch. The effort has been successful, according to Jacobs. They have recorded Boone and Crockett scores as high as 190, and two years ago, a customer harvested a 20-point buck on the ranch.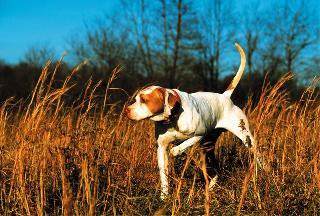 While the WB Ranch offers only five or six deer hunts a year, turkey and bird hunts keep the outfit's guides and dog trainers busy throughout the hunting seasons. The ranch buys pheasant and chukar monthly to supplement existing flocks. Until recently, the WB staff purchased quail that had been raised in total isolation so they would flush and fly like wild birds. The ranch established its own quail-hatching program this spring, however, and will release 11,000 of their own wild-reared birds from September through April.
Bird dogs -- and dog training -- play an important role at the WB. At any given time, the ranch may have 20 to 25 German short-hairs and other pointers "on staff" and may be training 10 or more dogs for customers. In addition, the employees -- including two professional dog trainers -- own about 10 dogs among them. "Our trainers use a soft-handed approach that turns the dogs into pets instead of just hunters," says Jacobs, who has a master's degree in business administration and previous management experience at wildlife preserves. "It results in dogs that try harder to please the client."
"One day we might host a wedding here, and the next day a sporting clay tournament. It's just a lot of fun to see people enjoying the wildlife and nature."
As she tours visitors around the ranch, she points out the many improvements that have been made to the property: two ponds stocked with catfish and bass, and two duck ponds; varmint-free deer feeders that dispense the feed at timed intervals; and small plots of sweet peas, turnips, sesame, sunflowers, Japanese millet and wheat for the various wildlife and birds.
"They've done an excellent job improving the land and the habitat," observes Mike Overcast, vice president of Heritage Land Bank. "Everything they have done to the ranch has been done right."
When his guests rise early to enjoy their coffee outside at sunrise or stop to photograph a curious red deer -- whether they are his fellow church members from Dallas or L.L. Bean corporate executives -- Whitehead knows his investment in the WB Ranch has been worthwhile.
"A lot of people are being exposed to the outdoors and nature here, who otherwise would not be," he comments. Himself included.
- Staff
---