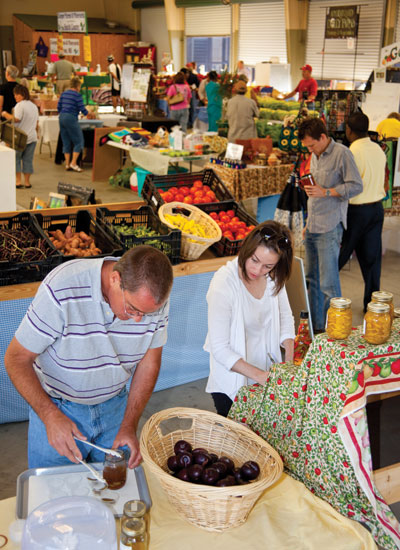 The Mississippi Farmers Market in Jackson is a much different place today than it was just a few years ago. Back then, commercial farmers had taken over most of the market's spaces, leaving little opportunity for local mom-and-pop agricultural businesses to market their products. Much of the produce sold in the market was brought in from large out-of-state agribusiness operations rather than grown locally – the opposite of what consumers expect at a farmers market.
It was a trend that didn't go unnoticed by Mississippi Commissioner of Agriculture Lester Spell. In 2005, Spell was instrumental in establishing the Mississippi Central Market Board to reinvigorate the market and bring it back to its original purpose as a marketing conduit between local growers and local buyers.
Retiring from office this year, Spell recently told the Mississippi Business Journal that one of his biggest achievements as commissioner was that, "numerous successful marketing and product identification programs have increased marketing opportunities for farmers and have provided fresh, safe, homegrown products for consumers."
The Jackson market and growing network of farmers markets across Mississippi can be counted among those successful programs.
Longtime Southern AgCredit Director Jack Winstead of Lawrence, Miss., was one of six individuals appointed by the governor to serve on the newly created Mississippi Central Market Board in 2005.
Rules Favor Local Growers
"The farmers market here started about 40 years ago in a heavy industrial area in Jackson. Vendors had been there 25 and 30 years, and it had become pretty commercial," recalls Winstead. "There were no rules, really, on what could be sold there, and it was a little intimidating for smaller producers to try to market there.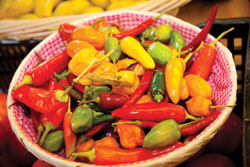 "When the commissioner of agriculture established the Central Market Board, one of the first things we did was begin looking for locations to move the market closer to downtown Jackson," he says. It soon relocated to a 7½–acre property connected to the state fairgrounds. Spaces in the 18,000-square-foot indoor facility were made easily accessible through rear roller doors, so that growers could unload from their trucks directly into their designated spaces.
At the same time, the board researched successful farmers market programs in other states to see how they operated. "We developed very specific rules on who could sell at the market, and what they could sell there," says Winstead. Today, market booths are available only to Mississippi producers and, with a few exceptions, only for Mississippi-grown products. The rules were expanded over time to allow for eggs, cut flowers and plants, as well as handmade items like jewelry, canned goods and arts and crafts.
Shaking the Hand That Feeds Them
"In the summer peak of the season, we have 45 to 50 vendors on an average Saturday and probably 1,500 to 2,500 shoppers," says Richard Butler, state market manager, who notes that the market serves a variety of purposes.
"It's a very fun atmosphere and sort of a family hangout-type place to take the kids and meet up with friends on a Saturday morning. From the shoppers' standpoint, it is a feel-good thing to give back locally and support local farmers, and shoppers increasingly want to know where the food they are eating came from and have that relationship with the person who is feeding them," he says.
"For the local producers, it opens up a retail market, so that really anyone with five acres can grow some vegetables and make some additional money in these recessionary times. It is hard work, but it is worth the effort," Butler says.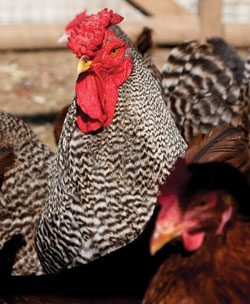 Winstead, Butler and fellow board members are charged with not only setting the rules, but also reviewing and approving vendor applications, which includes conducting field inspections. They are focused on ensuring that there is a diverse selection of locally grown products that attracts a large and repeating customer base, while providing growers with a profitable location to sell their goods.
Their formula now is being replicated throughout the state, through a farmers market certification program administered by Butler and his staff. "We send our staff out to these small towns and help train them to set up a market similar to ours under the same criteria," he explains.
52 Markets and Counting
Since 2000, the number of Mississippi markets has doubled to 52, according to the Mississippi Department of Agriculture. Nationwide, the U.S. Department of Agriculture lists 6,132 farmers markets operating in the United States, a growth of 16 percent from 2009. Markets nationwide generate sales exceeding $1 billion annually.
"The increasing number of farmers markets in the state demonstrates the high demand for locally grown products," says Spell. "Consumers benefit from the freshness and quality of locally grown products. Purchasing products directly from the farmers who grow them allows consumers to develop a special bond of trust with growers."
– Sue Durio
For more information on Mississippi's farmers markets, visit www.msfarmersmarket.com.
---