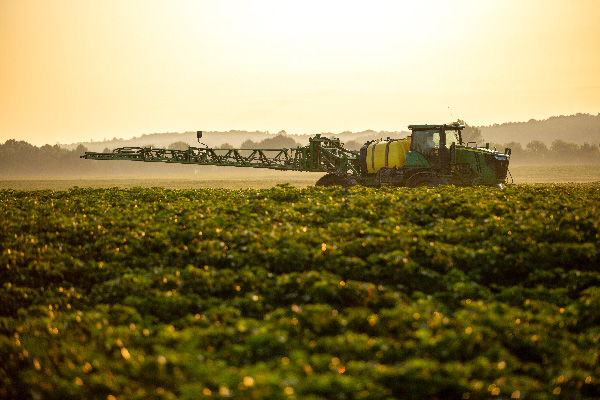 ---
Walt Oliver's great-grandfather would hardly recognize the technology on the farm he purchased in 1914.
GPS systems guide machinery with pinpoint precision. Yields and soil fertility are mapped on satellite imagery. Fields are planted without tilling. And planters and sprayers apply inputs at variable rates.
"I've always been a firm believer that if you're not growing or moving forward, you'll get left behind," says Oliver, who now farms 3,500 acres near Winona, Mississippi.
The practices are paying off in higher yields, lower costs, better soil and less erosion. And it's satisfying to see the fourth-generation farm get better with age — especially with a fifth generation standing by to keep it strong.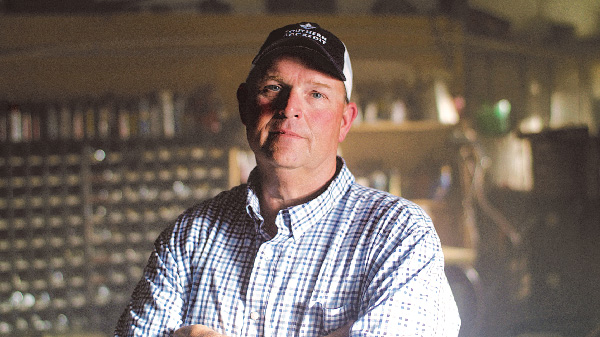 Continuing a family tradition
Oliver Farms grows cotton, corn and other row crops in the Hills region just east of the Mississippi Delta.
Oliver says he learned everything he knows about farming from his dad, Bobby, who retired in 2008. Now he's passing his knowledge on to sons Rhett, 22, and Reece, 19. Christy, his wife, manages the books, and daughter Lucy, 16, helps on the farm when she isn't busy with high school and sports.
There's something else Oliver inherited from his dad — an appreciation for Southern AgCredit. Bobby has been a member of the lending cooperative since 1976, and Walt switched from a commercial bank to the co-op when he took over the family operation in 2009.
Elliott Fancher, Southern AgCredit's Greenwood branch manager, has been their loan officer for about a decade.
"Elliott grew up on a farm himself," Oliver says. "It's so much easier dealing with an ag lender than a traditional bank. They understand what we're doing and what we're going through."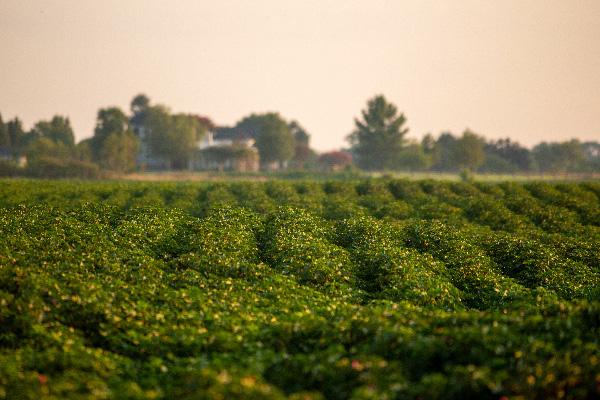 Protecting the soil
The family farm has thrived by adapting to the challenges of dryland farming in the region's rolling terrain and small fields.
"The soil quality where Walt farms is as good as anything in the Delta," Fancher says. "It's just hard to irrigate in the Hills. He keeps the ground as undisturbed as possible to prevent moisture loss and erosion.
"There's an old saying that if you cut a trench in the Hills, it'll turn into a creek if you're not careful."
Conservation tillage, cover crops and crop rotation hold and improve the soil, reduce the need for fertilizer and break the cycle of weeds and pests. Minimum tillage saves money on fuel and labor, too.
"With conventional tillage, we lose too much ground moisture," Oliver explains. "We do as much no-till as possible, especially on high areas that might erode.
"Once we harvest, we either plant a cover crop or let the natural vegetation come up, then plant right into the residue the next spring. The more organic matter, the more moisture you keep."
In addition to financing their land, home, ag operation and some equipment with Southern AgCredit, the Olivers participate in the USDA Conservation Stewardship Program (CSP), which provides technical and financial assistance.
"It helps farmers afford to do more of these practices that are good for the land," Oliver says.
Applying only what you need
Typically the Olivers rotate cotton with corn or peanuts. In 2022 they planted nitrogen-fixing soybeans to take some of the sting out of record-high fertilizer prices.
"The main thing that made a difference was applying fertilizer at a variable rate using yield maps and soil maps," Oliver says. "Used to be, we applied a solid rate across everything whether it needed it or not. Now we apply only what we need, exactly where it needs to be, and use less."
The family has used variable-rate application for about a decade.
"It helps our yields in poorer spots equal those in the better spots," Oliver says. "And we don't overspray or double-plant anymore. We only spray the crop, and each unit on our variable-rate planters shuts off in places where we've already planted."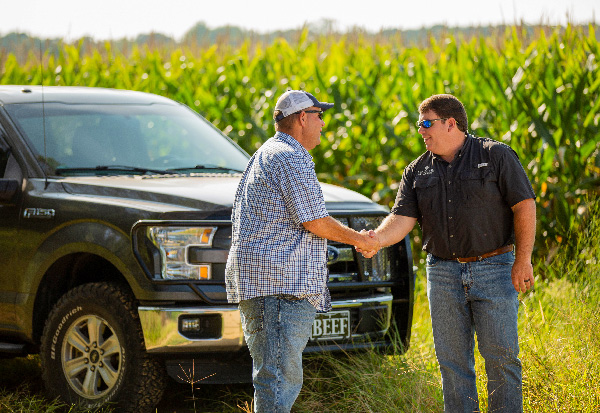 Staying open to innovation
The farm is more productive than ever, but it wouldn't have been possible without innovative practices and equipment.
"Daddy was at the shop today talking about how much farming has changed just since he retired," Oliver says. "We were working on one of our sprayers and he said, 'There's probably more technology in one sensor than in the whole first sprayer I had.' And he's probably right."
What excites him now is precision planters that adjust seed depth and population based on soil moisture and temperature. Using drones to monitor crop health and insect pressure could be in the family's future, too.
"Walt stays up to date," Fancher says. "He's always been open to new technology, products and innovations that make things easier or more cost-efficient."
– Staff

Watch a video of Walt Oliver.
---