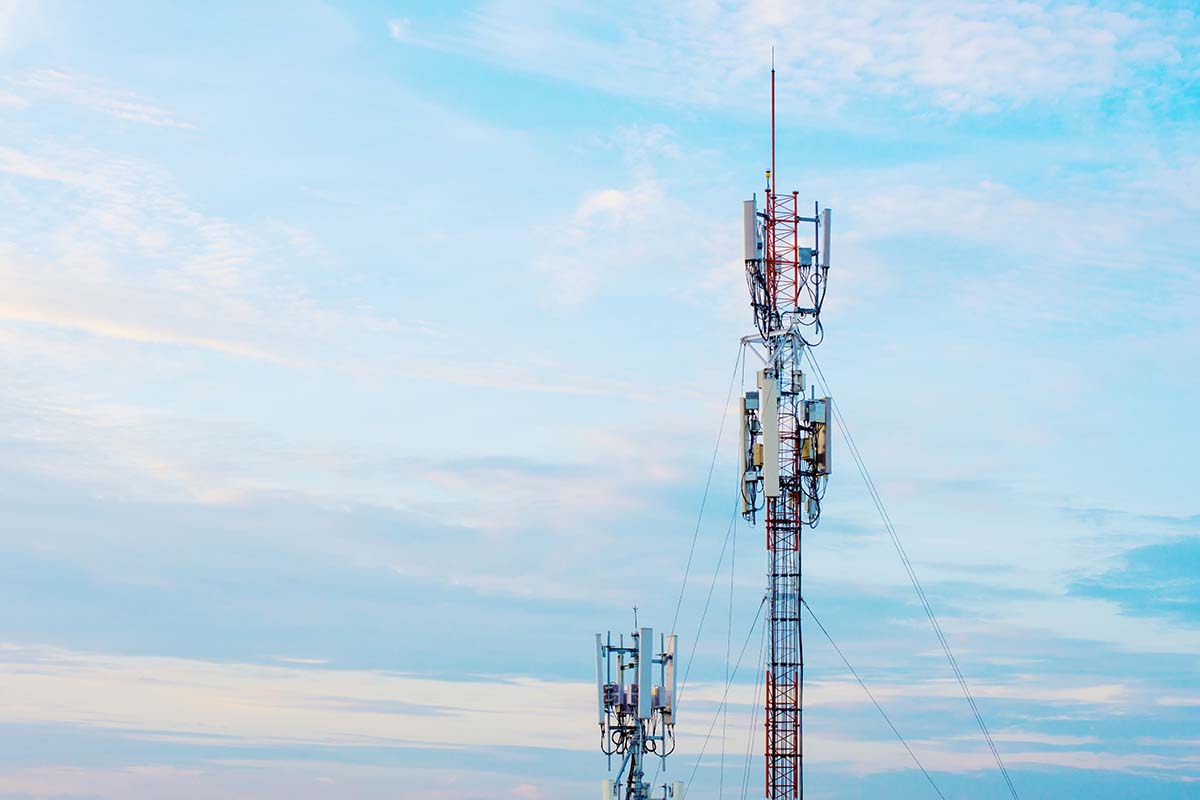 ---
Kim and Tim Horton are what you might call bandwidth starved. From their office in rural Franklin County, Alabama, the couple runs four businesses financed in part by Alabama Farm Credit. All four require high-speed internet.
Their five children need internet access for school and college assignments. However, the family  makes do with sluggish cellular internet service.
"The need for internet access is becoming as common as the need for water and electric utilities," Kim says. "Our rural families are just as important as those who live in larger cities."
Just north of Tyler, Texas, Texas Farm Credit customer Roland Chapa and his wife run a small cow-calf operation. Roland also is a full-time, remote technical marketing employee. At the farm, he uses his cellphone as a hot spot for basic internet browsing, but his cellular signal is minimal. For important online meetings, he drives 90 minutes to their Dallas apartment.
Research local internet service before buying rural property
Whether you're shopping for your first country home or buying another farm in the next county, check out the local broadband service first:
Talk to the neighbors — how do they connect to the internet?
Check with area cell providers — what is the connection speed and cost?
Check your signal strength — walk the land and see how many bars you get on your handheld device.
Check with your electricity provider — does it offer broadband service? If not, does it have a plan?
Test your internet upload and download speeds — use a phone app like FCC Speed Test, available here.
The digital divide
The Hortons and Chapas are not alone. More than 19.4 million rural Americans lacked basic broadband at the end of 2017, according to a 2018 Federal Communications Commission (FCC) report. In 2020, the National Association of Counties reported that internet speeds in 77% of rural counties were below FCC broadband standards — 25 megabits per second for downloads and 3 megabits per second for uploads.
Lack of high-speed internet service has several impacts:
Farmers can't fully use their precision ag equipment or access basic information, putting them at a disadvantage.
Students can't participate in remote classes — a problem magnified during the COVID-19 pandemic.
Businesses can't compete in the global online marketplace.
Residents can't receive remote medical assessment and treatment.
The reason for unreliable rural broadband is economics: If there aren't many paying customers, it's not profitable for the provider. Yet a direct connection delivers the best experience. Without it, rural communities rely on wireless solutions or even dial-up.
Alternatives
What are the workarounds?
Some use their phone as a mobile Wi-Fi hot spot, which requires a strong signal, uses much cellular data and can be costly.
"It's been painful and expensive to find a workaround for something I don't have to think about in the city," Chapa says. "I was paying over $100 a month for a dedicated phone just to do email and some web surfing, with no streaming."
Some turn to satellite solutions such as HughesNet or the much-anticipated Starlink from SpaceX.
As a last resort, others visit coffee shops and libraries or even sit outside the local electric co-op to access Wi-Fi.
"We at Farm Credit recognize that high-speed internet is essential to our customers, and we'll continue to work to bring both attention and funding to this critical issue."
— Jimmy Dodson
Coming improvements
Fortunately, help is on the way.
Under the Infrastructure Investment and Jobs Act signed into law in November 2021, the federal government allocated $65 billion to improve broadband internet access in rural areas and make broadband more affordable for lower-income households. About $42.5 billion will go to states for broadband deployment grants.
The new funding joins existing programs, such as the FCC's 10-year, $20 billion Rural Digital Opportunity Fund, the USDA's $1.15 billion ReConnect Program, and $50 million in grants for rural communities through USDA's Distance Learning and Telemedicine program.
Independent, community-based broadband providers, some rural electric cooperatives and even some municipalities are working to bring the latest technology to rural residents.
Some options are wireless. Many providers are building "fixed wireless" internet by transmitting broadband signals from towers to rural customers. New wireless technology called Citizens Broadband Radio Service enables towns and small organizations to build their own carrier-grade wireless networks.
A Farm Credit priority
With a mission to support rural communities and agriculture, Farm Credit is also focused on ensuring rural residents and businesses can access the global online marketplace.
The nationwide Farm Credit System finances rural telecommunications providers and rural electric cooperatives and their broadband infrastructure initiatives.
In addition, Farm Credit is a founding member of the Rebuild Rural Coalition — more than 260 state, local and national organizations working together to improve infrastructure for agricultural producers and rural communities. By using the hashtag #RebuildRural, the coalition demonstrates to policymakers the challenges rural communities face when it comes to their oftentimes crumbling or outdated infrastructure.
"We at Farm Credit recognize that high-speed internet is essential to our customers, and we'll continue to work to bring both attention and funding to this critical issue," says Farm Credit Bank of Texas Board Chair Jimmy Dodson. "We also encourage our customers to contact their elected representatives to ask them to support rural broadband connectivity."
— Karen Macdonald
---