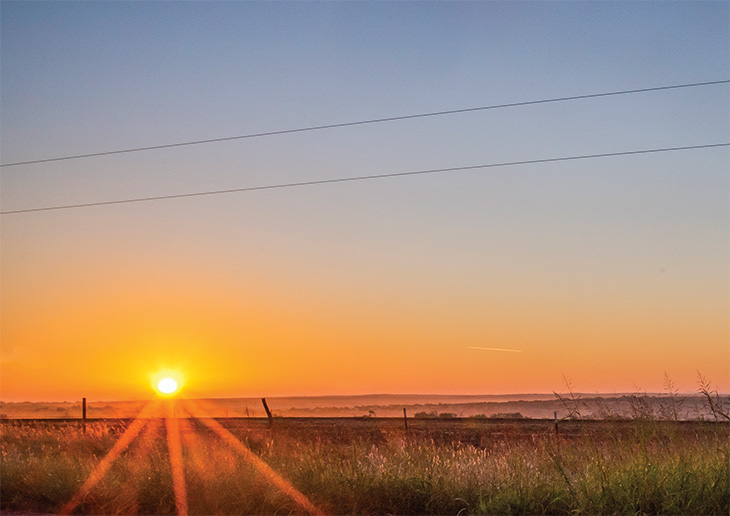 ---
Mark Miller, chief executive officer of Texas Farm Credit in Robstown, knows firsthand how effective state agricultural leadership programs can be. He graduated from the Texas Agricultural Lifetime Leadership (TALL) program more than a decade ago. Since then, his association has enrolled six employees in the two-year program.
"It's Farm Credit's mission to serve farmers and ranchers," Miller says. "Programs like TALL help employees expand their scope beyond our local area, and gain a broader perspective on agriculture across the state, the nation and the globe.
"We're investing in our employees, and it's paying off. We're seeing participants become lifelong leaders in their communities and in Farm Credit."
Learn what Farm Credit employees from five states got out of their ag leadership programs. Each of the following participants grew up on a farm of some sort, and most still farm on the side while working for Farm Credit. They all hold undergraduate or graduate degrees in finance or agriculture, yet learned a lot from the ag leadership experience.
Many states offer agricultural leadership programs for farmers and people in related industries. Each program runs up to two years, and includes seminars on agriculture and leadership, as well as tours of farms and agribusinesses. Attendees also meet with leaders in Washington, D.C., and visit agricultural operations and leaders in another country. 
Competition is fierce for these state programs, which choose just seven to 25 or so people for each class. Anyone in agriculture can apply, but the programs have rigorous application requirements and aren't cheap. Some participants cover their own travel expenses, while others are sponsored by universities, government entities, farm groups and organizations like Farm Credit.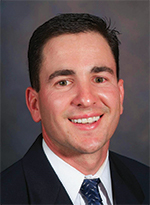 David Bergeron
Vice President/Branch Manager
Louisiana Land Bank, Opelousas
2006-08 Louisiana Agricultural Leadership Development
Louisiana State University AgCenter
Even though David Bergeron is a farmer himself and can relate to his customers, his Louisiana ag leadership experience broadened his perspective on numerous issues and helped him polish his public speaking skills and develop ag industry contacts.
"The program enhanced my knowledge of agriculture and my customers' needs even more," he says.
It also has helped him understand current trade issues. When his class traveled to China more than a decade ago, he was surprised at how developed China's agriculture, technology and economy were even then. China's importance as a U.S. trading partner has only grown since.
"The training gave me greater insight into how international trade impacts Louisiana farmers," he says.
Learning About Local Agriculture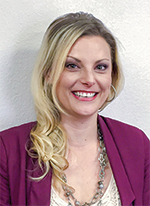 Shannon Berry
Senior Credit Officer
Ag New Mexico Farm Credit, Clovis
2017-18 New Mexico Agricultural Leadership Program
New Mexico State University
Shannon Berry worked with dairy, fruit and nut, cattle and other producers in California before coming to New Mexico. She now serves customers with similar operations, but the New Mexico climate and culture were new to her. The state's ag leadership program gave her the opportunity to learn about the local agricultural sector, making her a more valuable employee.
Indeed, when the Air Force transferred her husband out of state recently, Berry feared she would have to give up her job at Ag New Mexico. However, the rural lending co-op asked her to combine working from her new home with traveling on the job.
"I'm incredibly grateful they kept me on and invested in furthering my skills through this valuable program," she says.
Looking Beyond the Spreadsheet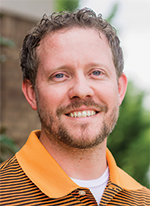 Eli Howard
Senior Credit Analyst
Alabama Farm Credit, Cullman
2017-18 Agricultural Leaders for Alabama
Organized by Alabama Farmers Federation
Eli Howard's program reinforced one lesson he's learned in Farm Credit.
"Meeting all these farmers reconfirmed that the people we serve are more than just numbers," he says. "We work with some of the best and hardest working people in the world."
Visiting different types of farms in Spain also helped him to appreciate an advantage that American farmers have.
"We saw olive groves and vineyards as far as the eye could see, but they don't have a farmer-owned Farm Credit System like we do — they borrow from commercial banks," he says. "If I were a farmer, I would rather rely on the strong and reliable financing provided by Farm Credit."
Speaking Up for Agriculture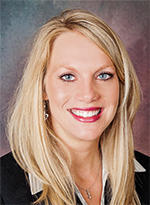 Amanda Hudson
Vice President of Loan Operations
Southern AgCredit, Gulfport, Miss.
2017-19 Thad Cochran Agricultural Leadership Program
Mississippi State University Extension
Amanda Hudson's leadership program requires her to spend weeks away from her job.
"It takes a significant commitment from Southern AgCredit to allow me the time for this program," she says. "But they want to grow leaders for the next generation — both at work and in our community."
Media training has been Hudson's favorite session to date — and might prove to be the most useful, she figures.
"It will help me become a more effective voice for agriculture," she says. "We've got to keep this industry going."
Positioning for Leadership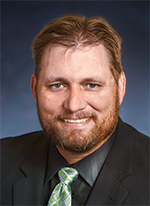 Tom Miller
Relationship Manager
Texas Farm Credit, Sulphur Springs
2017-18 Texas Agricultural
Lifetime Leadership
Texas A&M AgriLife Extension Service
Tom Miller was honored by his TALL peers when they asked him to speak at the 2018 TALL graduation on what he'd learned during the program, which took participants to farms in New York and China and included a speech by U.S. Agriculture Secretary Sonny Perdue.
One surprising thing he learned was persistence. When he didn't make the cut the first time he applied to TALL, he called and asked why.
"The administrator explained that some people apply three times before they're accepted. He urged me to reapply, and it paid off," says Miller.
Miller also discovered a desire to play a larger leadership role in his community. Although he has served on a dairy festival board and as president of his local Lions Club, since participating in TALL, he has decided he wants to do more.
"The value of leadership programs goes beyond making customer contacts," he says. "That's not why Farm Credit sends us. My goal was to improve my value as a person, as a resource for customers, and as a community leader. TALL came through for me."
---