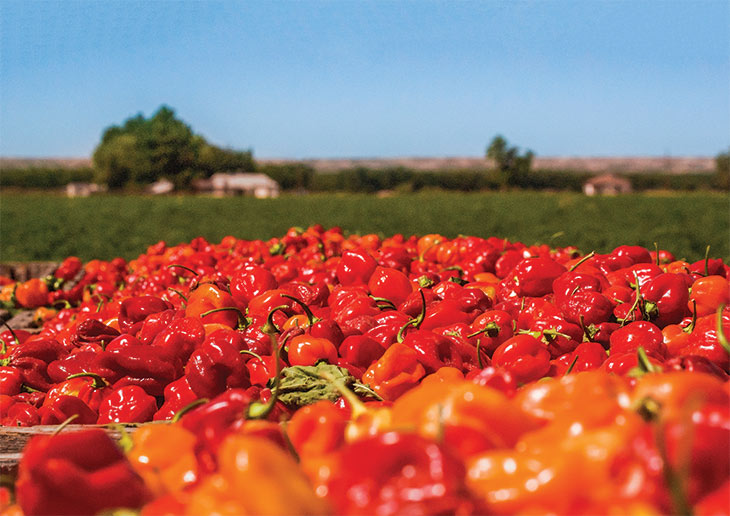 ---
Something magical happens every year in the Land of Enchantment, where the flavor of fall is preserved in dried red chile that's prized across the Southwest.
That tradition is taking on a new flavor at Seco Spice, a chile processing company on the banks of the Rio Grande south of Las Cruces, N.M., where business is growing as fast as the world's appetite for fiery foods. These days, when you eat a fast-food taco, prepackaged Buffalo wings or Louisiana-style hot sauce, there's a good chance you're tasting chile from Seco Spice.
Once strictly a red chile processor, the family-run company now produces a wide variety of conventional and organic products and up to 8 million dry pounds of chile a year, including some of the mildest and hottest varieties on the planet.
It isn't every business that increases its output more than twentyfold in 21 years, but sometimes it's hard to turn down the heat when chile is in your blood.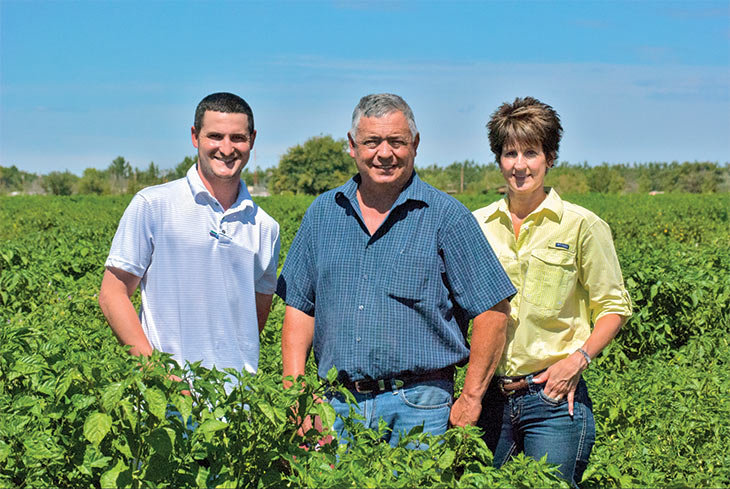 ---
Learning the Business From the Ground Up
Seco Spice got its start in the Hatch Valley, a ribbon of green fields along the Rio Grande north of Las Cruces, where owners Ed and Julie Ogaz both grew up in the chile industry.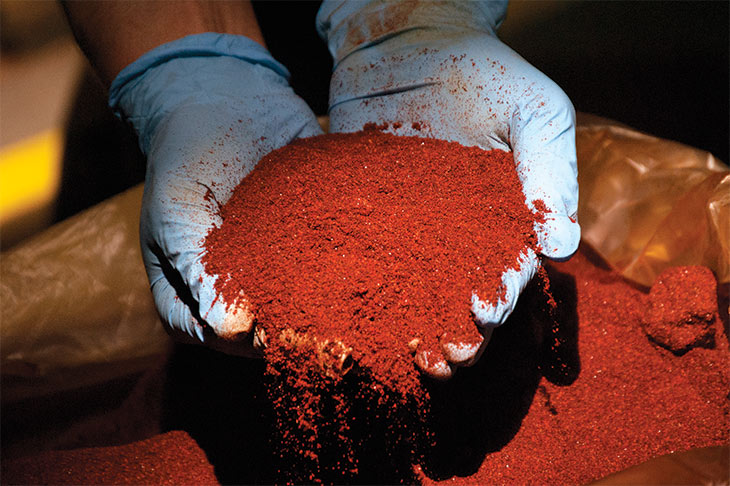 Ed's family has farmed chile for nearly a century, and Julie's family, the Biads, process chile and extract food-grade red coloring known as oleoresin from paprika. Those backgrounds, plus Ed's design experience as an engineer for the Biads' chile dehydration plants, catapulted the couple into processing chile themselves. In 1996 they founded Seco Spice with fellow engineer Michael Barnes, now director of operations.
Rooted in New Mexico tradition and backed by an engineering mindset, the team continually finds ways to take something good and make it even better.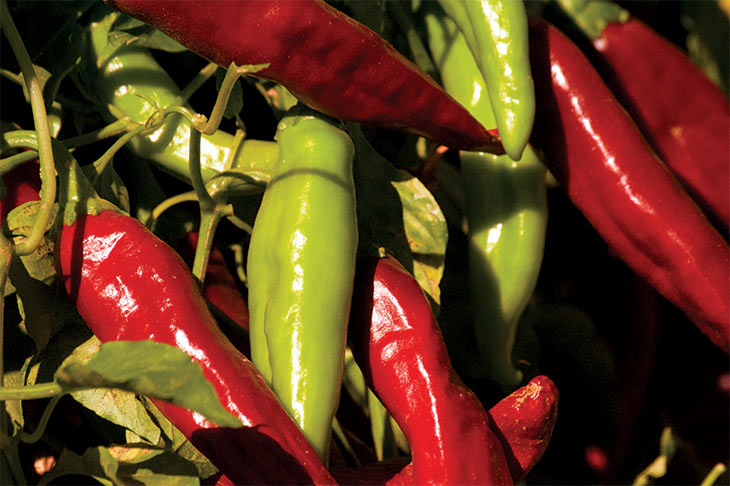 Early on, they branched out by buying a chile processing plant in Artesia, N.M., and dehydrating vegetables such as spinach, carrots and broccoli. That facility now supplies over a million pounds of dried rosemary needles a year to companies that extract antioxidants for food preservation.
Organic chile joined the lineup after they bought an organic spice plant in Berino, south of Las Cruces, in 2006 and is now responsible for over 10 percent of sales. The Ogaz family grows the organic crops, and about 20 contract growers produce the conventional crops.
Next Seco Spice caught the attention of food scientists looking for new flavors when it dehydrated green chile, which is usually consumed fresh. Soon the powder showed up in everything from pizza to ice cream.
Now demand is skyrocketing for exotic chiles and "super-hots" with dangerous-sounding names like Carolina Reaper and Trinidad Moruga Scorpion. Through seed selection and working with seed breeders, the Ogaz family has developed a Scorpion that thrives in New Mexico.
"We're hoping this year to hit 2 million Scoville Heat Units and break the world record," says Ed, the company's president. "Our buyers like to be able to say they have the hottest chile in the world."
Tradition Meets Innovation
In an industry where a good idea can spread like wildfire, the processes behind Seco Spice's products are a closely guarded secret.
"We try to stay on the cutting edge," Ed says. "Your customers always want something more. Their cutting edge has to start with us."
Clients say they appreciate the innovation and flexibility of the small business, which has just 35 to 100 employees, depending on the season.
"Customers can easily try out new things without having to deal with the bureaucracy of a bigger company," Julie says.
"I like to say, 'That's R and I'm D,'" Ed says, referring to Michael. "Customers can say, 'Can we change the pack size or maybe get a redder color?' We'll talk about it, and bam, it's a done deal."
The color is more intense when the stems and white seeds are mechanically removed from dehydrated chile using machinery that Ed designed with the help of Michael and others. Their destemmer is still the only one of its kind in the country.
Controlling quality from the field to the finished product is part of the company philosophy. In addition to farming, dehydrating and custom-blending, in 2015 the business started sterilizing its own spices using steam and heat rather than outsourcing irradiation and ethylene oxide treatment. It installed its $1 million steam sterilizer after obtaining Level 2 certification under the international Safe Quality Food (SQF) program.
"Innovation is one of the things that makes Seco Spice stand out."
– Warren Russell, Ag New Mexico
"The moment we became SQF-certified, it immediately opened doors," says Ed, naming major food companies and restaurant chains that came calling. "Then our sterilizer opened even more. Steam is approved for certified organic products, and more people are moving in that direction.
"There are only six sterilizers of this kind in the country. That puts us in a great position."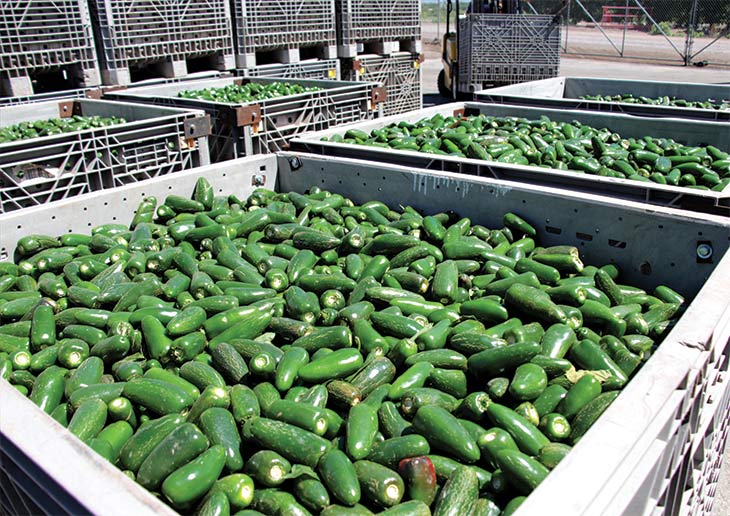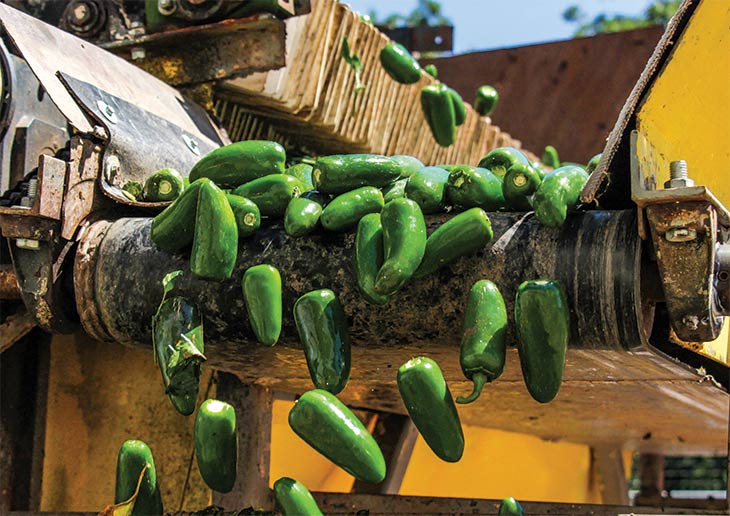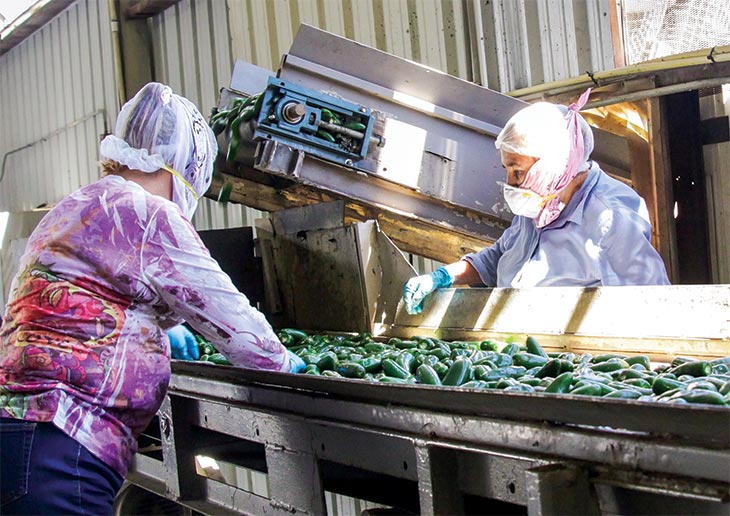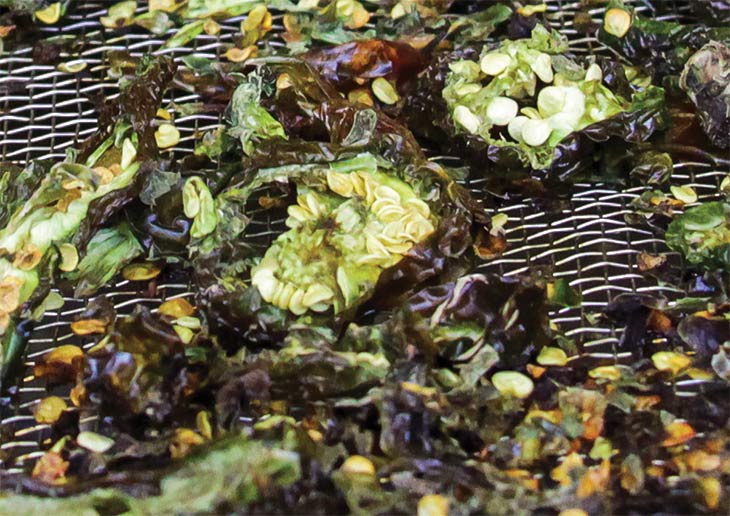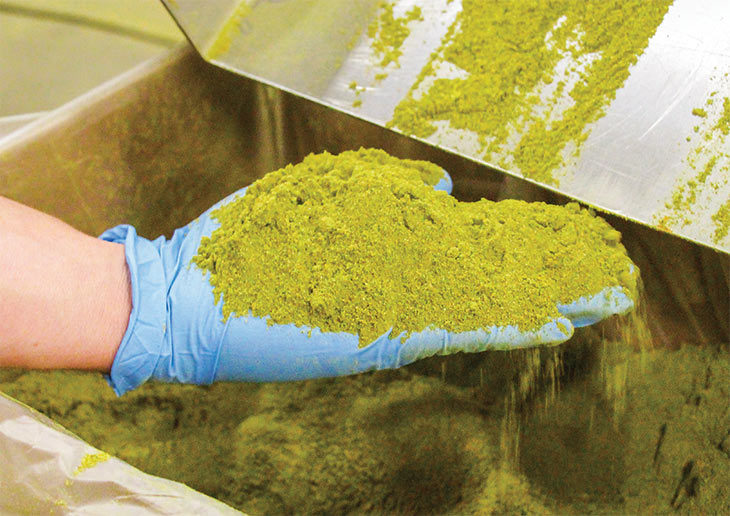 Big-Name Customers
At the Berino headquarters, away from the roaring equipment and appetizing aromas in the processing areas, name-brand products containing Seco Spice chile line the walls. Customers include major fast-food chains, sausage makers, domestic and foreign spice companies, enchilada sauce and hot-sauce companies, oleoresin extraction plants, canneries, and grocery co-ops and brokers in several states.
To keep pace with demand, Ed and Michael manage processing and distribution, while Julie manages the company's administrative side and website. Ed and Julie's son Lucas, their agronomist and harvest manager, coordinates with the growers and labor crews, and visits clients around the U.S. with Michael. Another son, Zach, is an attorney in Albuquerque with expertise in water law.
Their latest upgrade is new milling and blending equipment that will meet customers' needs for finer powder, more volume and varied packaging sizes. A new barcode inventory system will boost traceability.
"Our bigger customers are moving toward a more diverse grind size," Lucas says. "Our hammer mills could do it, but would slow down production. We decided to make the move now with new machinery, and up the quality and efficiency."
To finance their second million-dollar investment in three years, Ed turned to Ag New Mexico, where he's done business ever since being referred by a commercial banker several years ago.
"A lot of banks here aren't really focused on agriculture," Ed says. "We were growing too much for them, so they said, 'You know, why don't you talk to Warren Russell, and he could help you to where you're going.' And he did.
"With the help of Farm Credit, this new facility should increase our productivity by four times. That will throw us on another plateau."
Russell, Ag New Mexico senior vice president and branch manager in Las Cruces, says that by offering a variety of products, installing sophisticated equipment and achieving high food-safety ratings, Seco Spice has reached a level where it can work directly with the biggest customers.
"Chile is pretty much a part of life here," says Russell, who starts every day with a little meat cooked in red or green chile, topped with a fried egg. "There are chile processors all up and down the valley. Everyone does something a little different to gain an advantage.
"Innovation is one of the things that makes Seco Spice stand out."
Taught by Greats
Two decades growing and diversifying has brought the Ogazes close to reaching their goals. While Ed and Julie still have some projects in mind, they're saving some decisions for Lucas, who has his own good ideas and passion for the business.
They're also quick to acknowledge the legacy passed down to them.
"It seems like we've done a lot, but you have to have mentors along the way," Ed says. "I learned the farming aspect from my father, Dickie. My dad is still farming chile. I admire that dependability.
"From Julie's father, Lou, I learned how to make a processing plant, how to be efficient, and how you have to be progressive.
"We've been taught by some greats in the chile industry, really, which has enabled us to farm and process at the same time."
– Staff
How Chile Goes From Pod to Powder
Technology has come a long way since chile was sun-dried on roofs and hillsides. At Seco Spice — which gets its name from the Spanish word for "dry" — the dehydration process begins with conventional and organic chile grown on 1,400 acres in New Mexico and Texas.
Fresh from the field: Incoming chile is issued a lot number that traces the date, grower and point of origin, and then is sorted, graded, washed and sliced. Tunnel dryers in Berino, N.M., and belt dryers in Artesia, N.M., then use heat to remove moisture.
Red, green and everything in between: For the most vibrant color, seeds and stems can be removed from dehydrated chile using machinery unique to the company.
Milling and blending: The dried chile is ground into flakes and powders, some of which is custom-blended with salt, garlic and herbs to make seasonings. Millions of pounds of large flakes also are kept in cold storage to preserve color and pungency until milling during the off-season.
Food safety: The spices pass through a SafeSteril 450 continuous dry-steam sterilizer, a microbial reduction step approved for organic products.
Distribution: Dehydrated chile and blends are shipped to spice companies, fast- food chains and other customers in quantities from 30-pound boxes to 42,000-pound truckloads. Dried paprika also goes to oleoresin plants such as Rezolex, north of Las Cruces, where natural red pigment is extracted for use in foods and cosmetics. Jalapeños are smoked in Mexico and transformed into chipotles, and hundreds of tons of green chile also are frozen or sold fresh.
– Staff
---