Ask Col. Douglas Hurley about the acreage he owns in the Texas Hill Country, and right away he'll hone in on one of his favorite features. "The elevation is 2,200 feet, so the views there are incredible," he says. "And at night, you can see a million stars. It's a beautiful spot."
But even those sparkling skies and scenic vistas can't compare to what the New York state native has seen through the windows of a U.S. space shuttle, speeding above Earth's atmosphere.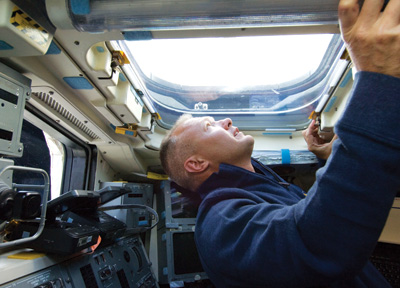 Last July, Hurley — an astronaut with the National Aeronautics and Space Administration (NASA) — made his first outer space mission aboard the shuttle Endeavour.
"Nothing prepares you for the views," he says. "They're unbelievably vivid and so overwhelming to your eyes. Take your best high-definition picture and multiply that by 10, and that's kind of what the view looks like out the window. Pictures just don't do it justice."
A Little Boy Shoots for the Stars
As a little boy, Hurley dreamed about space travel. Like most kids, he watched Saturday morning cartoons, but what kept his attention were clips of Skylab missions that aired between shows. By age 17, Hurley — a whiz in math and science courses — knew that he wanted to fly a shuttle. Toward that goal, he received a Naval Reserve Officers Training Corps scholarship and attended Tulane University in New Orleans, La., as a Marine Option student.
"We have no history of military service in our family, but I've always strongly believed in serving my country," he explains. "It was also a way to pay for college, fly fighter jets and see the world."
A Career With NASA
In 1988, Hurley graduated with a civil engineering degree and received his commission as a second lieutenant with the U.S. Marines. From there, he continued building toward a career with NASA. "To be a shuttle pilot, you have to be a jet fighter pilot and a test pilot," says Hurley, who accomplished both. (To date, he's logged more than 3,200 hours in at least 22 aircraft.) In July 2000, NASA selected him for pilot training, which he completed two years later.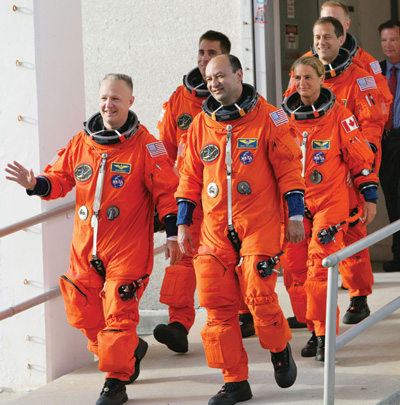 Assigned to technical duties in the Astronaut Office, Hurley worked in a number of capacities, including lead officer of a team called Astronaut Support Personnel that's responsible for shuttle launch preparations and post-landing operations. The first of two missions he oversaw ended in terrible tragedy when the Space Shuttle Columbia broke up Feb. 1, 2003, during re-entry over East Texas. All seven crew members died.
"I was the guy who strapped them in," Hurley says sadly. "I was the last person to see them alive. That was a tough period. It was like losing family. Plus, the loss made you really think about what you do. Space exploration is definitely a risky business. Mistakes can be devastating, and anything can happen in an instant. But as a fighter pilot, I accepted that at an early age."
Training for His Dream Job
Three years later, Hurley buckled in the seven astronauts who flew aboard the Discovery. When the crew safely returned to Earth 12 days later, he was the first one to personally welcome them back. In late 2006, Hurley transferred to Star City, Russia, where he worked as NASA director of operations at the Gagarin Cosmonaut Training Center.
A year later, he began a long, intensive training for the assignment of his dreams — his first space trip!
After five launch attempts, the space shuttle Endeavour — carrying Hurley as pilot and six other astronauts — lifted off July 15, 2009, from the NASA Kennedy Space Center at Cape Canaveral, Fla. The mission's main objectives were to deliver flight engineer Tim Kopra to the International Space Station, bring home Japanese astronaut Koichi Wakata, and take up a Japanese experimental station.
"My job was really to be the copilot," Hurley explains. "Commander Mark Polansky did most of the flying. But there are portions of the flight when the pilot flies, such as during the undocking (from the space station). I also flew a complete 360 around the space station to document its exterior health."
An Unforgettable Experience
More awesome, though, were those unforgettable views of Earth from 250 miles up. "To see the fragility of our planet and how that thin, little atmosphere protects us," Hurley says, "really gives you the perspective of how we need to take care of this planet because it's our little spaceship in the universe."
Whether he returns to space will depend on President Obama and the direction he points NASA. "Frankly, we're in an era of uncertainty right now," Hurley says. "We're waiting to see the results of a review that the President requested on human space flight plans. But it's an exciting time, too, because we're winding down the space shuttle program and developing a new exploration program called Constellation, which will push on to the moon and Mars.
"We're a nation of explorers," he adds, "and I think it's definitely time to push out into the solar system. Whether I'm a part of that or not is not important. But that I've been a very, very small part of our exploration effort, well, that's been great."
– Sheryl Smith-Rodgers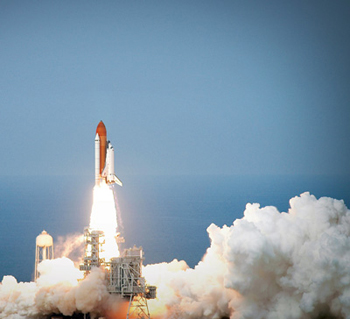 "We'd just finished our meal and were listening to the music when the son of a Capital Farm Credit member called from NASA, where he worked," recalls Wally Hinkle, senior vice president of lending.
"He told his father that the shuttle and space station were passing over us, if we wanted to see it. So we started looking up," he says.
Word quickly spread from table to table. "Pretty soon, everyone was looking up!" Hinkle says. "After the shuttle and station passed over, several of us talked about how neat it was that a fellow Capital Farm Credit member, Col. Doug Hurley, was up there, on board the Endeavour."
Hurley's Little Piece of Texas
Black Dog Ranch — named for Col. Hurley's beloved black Labrador retriever, Chance — lies within a huge, high-fenced subdivision in Edwards County, west of Kerrville, Texas. Hurley bought the small, scenic tract in 2006 as a family getaway.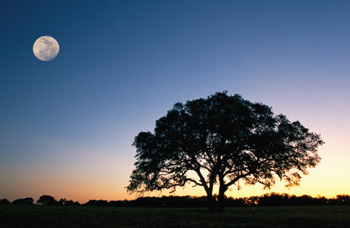 "All the owners there share the common goals of wildlife hunting and viewing," Hurley says. "We worked with state biologists to develop an in-depth, five-year wildlife and land management plan. We take our responsibility as land stewards very seriously."
His love of the outdoors stems from a long tradition of hunting with his father, Harv, and younger brother, Dean. "My primary purpose for buying the property was to have a place to hunt and get away from all the traffic and noise in Houston, where I live," says Hurley. "I try to go there about once a month, but sometimes my work cuts into my ranch time."
Future changes in his personal life may keep him away for a while, too. Hurley and his new wife, astronaut Karen Nyberg, who flew aboard the shuttle Discovery in June 2008, are expecting their first child next spring. Whenever possible, though, he makes the 660-mile round trip to Black Dog Ranch.
"I really love the Hill Country," Hurley says, "and it really means a lot to me to have a little piece of Texas to call my own."
---