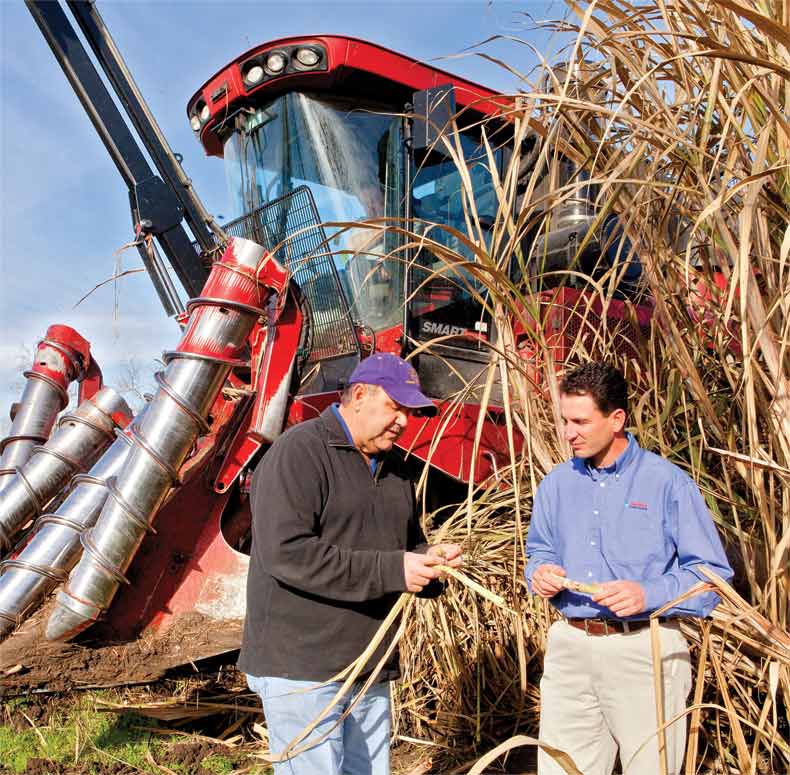 ---
Life is sweet in southern Louisiana, where tall sugarcane has swayed in the Gulf breeze for more than 250 years.
For generations, people have grown and processed the cane to produce granulated sugar and molasses, making Louisiana one of the nation's biggest sugar suppliers. But in this generation, one thing that has changed on the farm and at the factory is efficiency.
Growers push yields to new levels with specialized harvesting equipment and cold-tolerant cane varieties. Mills extract more sugar from the cane by using bigger, better equipment. And the U.S. sugar industry recently saw its biggest investment in 40 years when a new refinery opened in Gramercy, La., using state-ofthe- art technology and automation to satisfy our sweet tooth.
East of Lafayette, cooperatives of growers, mills and lenders make sure that American consumers have a steady supply of homegrown sugar.
The Harvest
Starting around Oct. 1, a 100-day race to bring in the crop begins.
Near Henderson, 15 miles east of Lafayette, the fall weather ushers enormous combines into the fields.
On a crisp morning, Mike Melancon, a third-generation sugarcane farmer, meets with a crew that's been harvesting since before sunrise. He's one of 40 member-growers at Louisiana Sugarcane Cooperative Inc. (LaSuCa) who have a daily quota to meet from the time the cane ripens until a hard freeze puts an end to the harvest.
"We cut every day," says Melancon, president of LaSuCa's board of directors. "The only time we stop is with a big front or a huge blast of rain."
High rainfall is one reason the region is so well-suited to sugarcane, a tropical grass that likes moisture and moderate temperatures. His crew makes periodic stops to clean off mud that can bog down the harvester and dirty the cane. Once running again, the combine strips the leaves off the 15-foot-tall cane and cuts it into short billets, which must be processed at the mill within 24 hours.
Melancon, who grows five varieties on about 3,000 acres, says the large combines are one of many advancements in sugarcane farming.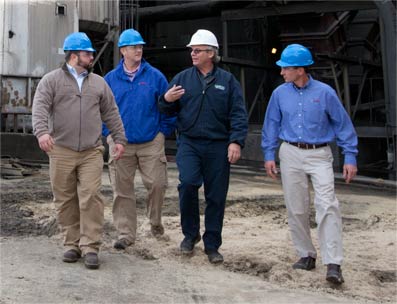 "I harvest more in a day now than my father did in the '50s in the whole crop. That's a staggering fact," he says. "He harvested 600-700 tons total, all with manual labor. We do that in eight hours."
Ready for the Grind
About 14 miles to the south, steam rising from LaSuCa's St. Martinville mill is a beacon for trucks hauling sugarcane in from every direction. Drivers line up for the scale, pausing to have a sample taken to the cane lab.
"Growers get paid for every pound of sugar produced here," says Mike Comb, general manager of the 154-year-old mill, which has been a cooperative since the 1970s. "When they deliver a load, we estimate how much sugar is in that sugarcane. We weigh the sugar we make daily, and at the end of the grinding season, we true up. It's a very accurate way to pay them."
Inside the mill, massive rollers rumble as they crush the cane to extract the juice. Once clarified and filtered to remove mud and plant matter, the liquid is evaporated down to syrup, then boiled at 160 degrees in a vacuum pan. Workers with decades of experience add powdered sugar to start the crystallization process, examining the mixture, called massecuite, with a magnifying glass. They release a batch, known as a strike, when the crystals grow to the right size.
High-powered centrifuges separate the massecuite into sugar and molasses. Rich in minerals, the molasses is processed two more times to extract more sugar, becoming blackstrap molasses that is sold as a feed supplement for livestock. During the grind, 260 workers keep the process going 24 hours a day.
Efficiency on Increase
Comb, who farmed for 22 years before joining LaSuCa's staff in 2003, has seen average yields rise to 220 pounds of sugar per ton of cane, in part because of better equipment. Last season the mill produced 125,000 tons of raw sugar, with large crystals colored tan by a thin film of molasses.
LaSuCa has an added incentive to be efficient: It's a member of Louisiana Sugar Growers and Refiners (SUGAR) — a cooperative of eight mills and more than 700 farmers and landowners — which with Cargill Inc. jointly owns Louisiana Sugar Refining (LSR), the nation's newest sugar refinery.
"Since we are one of the mills that own their own refinery, we push to get as high quality of raw sugar as we can," says Comb, board chairman at LSR and board vice president at SUGAR. "We produce sugar with much higher sucrose content and much lower color than in the past. And we get paid a premium for that, which we're able to pass on to the growers."
Outside, away from the heat and noise, he looks up at the white plumes rising from the steam-powered mill and talks about sugar's long history. The mill was built at a sugar plantation on Bayou Teche, which winds through a region where weather and disease pressure can stress other crops.
"Sugarcane is the only crop that has consistently made money in this area," he says. "It takes a lot of specialized equipment and man-hours, but cane is very resilient. Hurricanes will twist it around, but won't destroy it."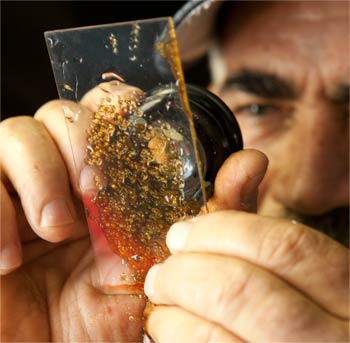 Despite the challenges, working with sugar is all he ever wanted to do, the fourthgeneration producer says, pausing.
"I love sugar."
Where Tradition Meets Technology
About 100 miles away in Gramercy, LSR's workforce is also steeped in family tradition.
"Quite a few people here are third- and fourth-generation employees, including myself," says CEO Larry Faucheux, who grew up in company housing at the Colonial Sugars refinery that LSR replaced in 2011. "Many here have 40-plus years."
One of eight cane sugar refineries in the nation, the closest 50 miles away, LSR blends history with the most current technology and automation. With about 300 employees, the year-round facility cost $190 million to build and can refine 1 million tons of white sugar a year, double the century-old Colonial refinery's capacity.
Refining repeats the steps begun at the mills, melting, filtering, decolorizing, evaporating and crystallizing the raw sugar four more times to make white sugar that is 99.85 percent pure sucrose or higher.
LSR's finished product is 100 percent Louisiana-grown and is distributed across the United States. Its granulated white sugar is sold under the Imperial, Dixie Crystals and private labels, and is used in foods such as Blue Bell ice cream, Little Debbie snacks and General Mills products. Its liquid sucrose feeds honeybees and is used in chocolates, jams and jellies, and its molasses is used in the production of baker's yeast, barbecue sauce, rum and other products.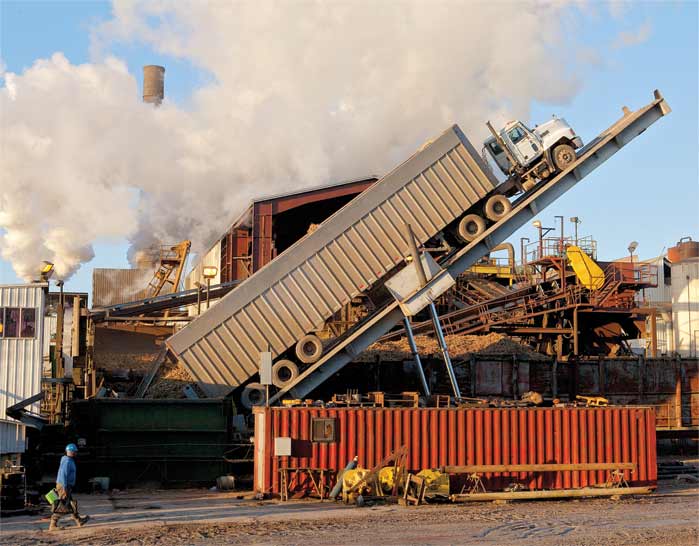 ---
The Cooperative Spirit
Comb says that in addition to increasing the state's refining capacity, minimizing the need to ship raw sugar out of state, LSR has increased what LaSuCa can pay growers. As a co-op, the mill keeps only what it needs to cover costs and returns the rest to its members, often paying growers above-market prices.
To finance improvements and operating expenses, LaSuCa turns to Farm Credit.
"I don't think there's been a time when we haven't been a member of Farm Credit," says Comb, glancing at a 1938 mill brochure that mentions the tie. "They're very competitive on rates. The major benefit has been their understanding of agriculture, sugar processing and what sugar growers go through."
Rusty Jenkins, vice president and regional sales manager at Louisiana Land Bank, one of LaSuCa's Farm Credit partners, says the association takes pride in supporting such a vital industry.
"Louisiana Land Bank is a co-op, and we really enjoy helping another co-op be successful," Jenkins says. "LaSuCa is also a partowner in LSR. To be a part of something like this is tremendously exciting."
- Staff
2013 Louisiana Sugar Facts
Produced 41.3 percent of cane sugar and 18.2 percent of total sugar in U.S.
Produced 1.6 million tons of sugar and 96.6 million gallons of molasses
480 farmers grew sugarcane on over 439,000 acres.
11 raw sugar factories, called mills, and two sugar refineries
---