---
By word of mouth, the Flores family's 76 Cattle Company in the heart of South Texas ranch country has developed a loyal stream of customers who come from throughout the state to buy their specialty cattle.
The 76 — that's seven six, not seventy-six — livestock are not destined for feedyards; they are bred and nurtured to be stock show animals for 4-H and FFA members.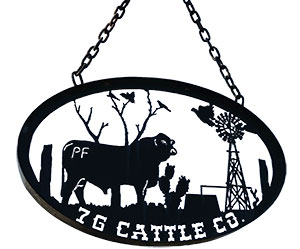 Raising show cattle is labor-intensive, turning the Flores clan into calf nannies for three months every fall. Yet for years, family members have successfully operated the business while holding down off-ranch jobs and juggling schedules to make it work.
At the helm of the operation is Elda Flores, who doesn't hesitate to introduce herself as "La Patrona del Rancho," or The Lady Boss of the Ranch.
"She's a real cowgirl, a good cowgirl," says her husband, Noe Flores.
The two married in 1955, and by 1967 had built a comfortable ranch-style house on 32 acres. Over the years they inherited or bought adjoining pieces of property, growing their spread to 500 acres of rolling ranchland, located midway between Laredo and Corpus Christi, and relying on Texas Farm Credit for their operating capital for over four decades. Without a neighbor in sight, the beauty and solitude can be intoxicating.
"Once people get used to living on a ranch, they'll never go back to the city," says Elda. "Some leave to work go elsewhere, but after they retire, they always come back."
The Flores family and surrounding neighbors can trace their lands to the 1700s, when the king of Spain doled out huge land grants for European pioneers to settle the area.
Land Ownership Predates Statehood
"I traced our property and ancestry back to at least 1832," says Juan Flores, Elda and Noe's first-born. He and his brother Pete, born one year apart, now do most of the work that keeps the 76 Cattle Company thriving.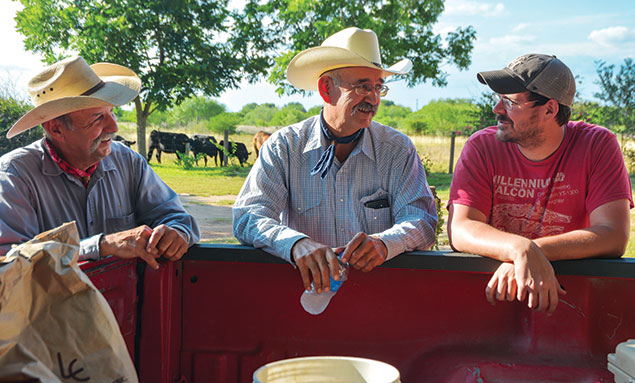 ---
"I quit digging into our ancestry once I'd reached the pre-Alamo battle years. I just haven't had time to go back any further," he says.
It's easy to see why time is scarce. Year-round the family manages the property and cares for 80 momma cows expected to drop calves in September, timed for the next year's show season. Calves can quickly dehydrate or develop a deadly illness if not kept cool and healthy 24 hours a day. After three months of pampering, they are sold by private treaty, or direct sale.
A Business Is Born
The operation began when Juan couldn't afford to purchase suitable show calves for his own children. He decided to start raising calves, and eventually caught the eyes of other parents looking to buy.
"We couldn't have done all this without Texas Farm Credit in Hebbronville. They've always been there for us." – Elda Flores
"We decided to name the business the 76 Cattle Company because that was one of my grandfather's brands," Juan says. "He never wanted to burn too large of a brand on his cattle. And, '76 was the year my wife and I got married, so it just felt right."
Work and education define the Flores family. Patriarch Noe, a Korean War veteran, worked for Trinity Gas Company for 46 years and ranched after hours. Elda stayed near the home raising their two sons, tending cattle, farming watermelons and boldly standing up to any bull that got in her way.
"I've never been afraid of these large animals," she said. "My daddy had a large dairy operation all his life. I was born in the middle of cattle. They were just part of growing up."
College First, Ranching Second
For Juan and Pete, growing up involved talks about setting their sights on becoming educated professionals.
"Most kids, their first word is mama or daddy," said Pete. "Not us. Our first word was 'college.' Mom drilled it into us from the time we were babies. We were going to college. And we did, at Texas A&I in Kingsville, now Texas A&M."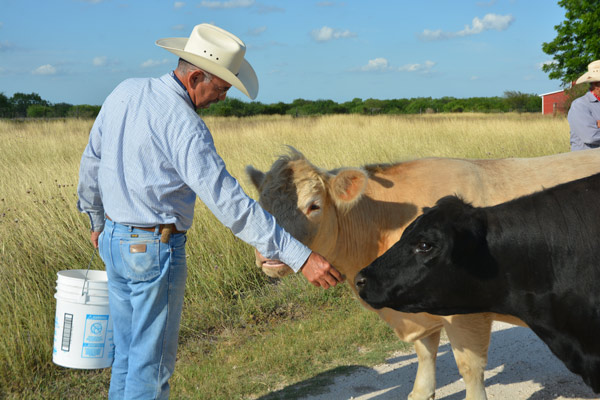 Both earned college degrees. Juan devoted his career to education before retiring eight years ago. Pete was a county agent with the Texas A&M AgriLife Extension Servicebefore retiring as a computer specialist with the agency, where he now works part time.
Today, both work the ranch several days a week, while Juan also runs a hoof-trimming business and consults with families on stock show entries.
"We couldn't have done all this without Texas Farm Credit in Hebbronville," Elda says. "They've always been there for us. In fact, my daddy relied on Farm Credit in Laredo way back in the 1940s and '50s."
Mary Herrera, senior loan officer at Texas Farm Credit in Hebbronville, says the Flores family exemplifies the backbone of the South Texas ranch economy.
"Family unity is the key element in their lives," she says. "I admire their work ethic and have very high respect for all the family members."
– Rod Santa Ana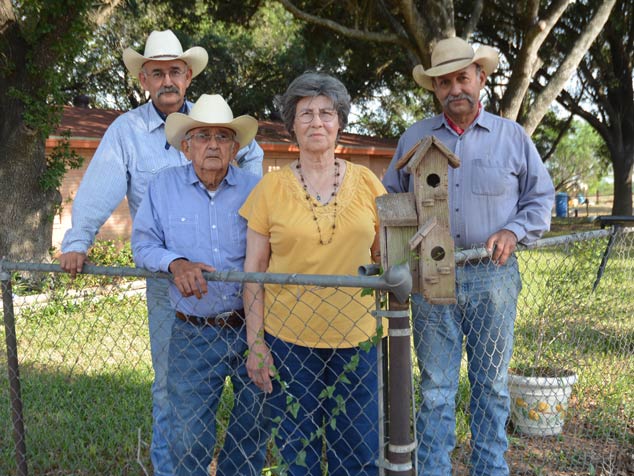 ---
---