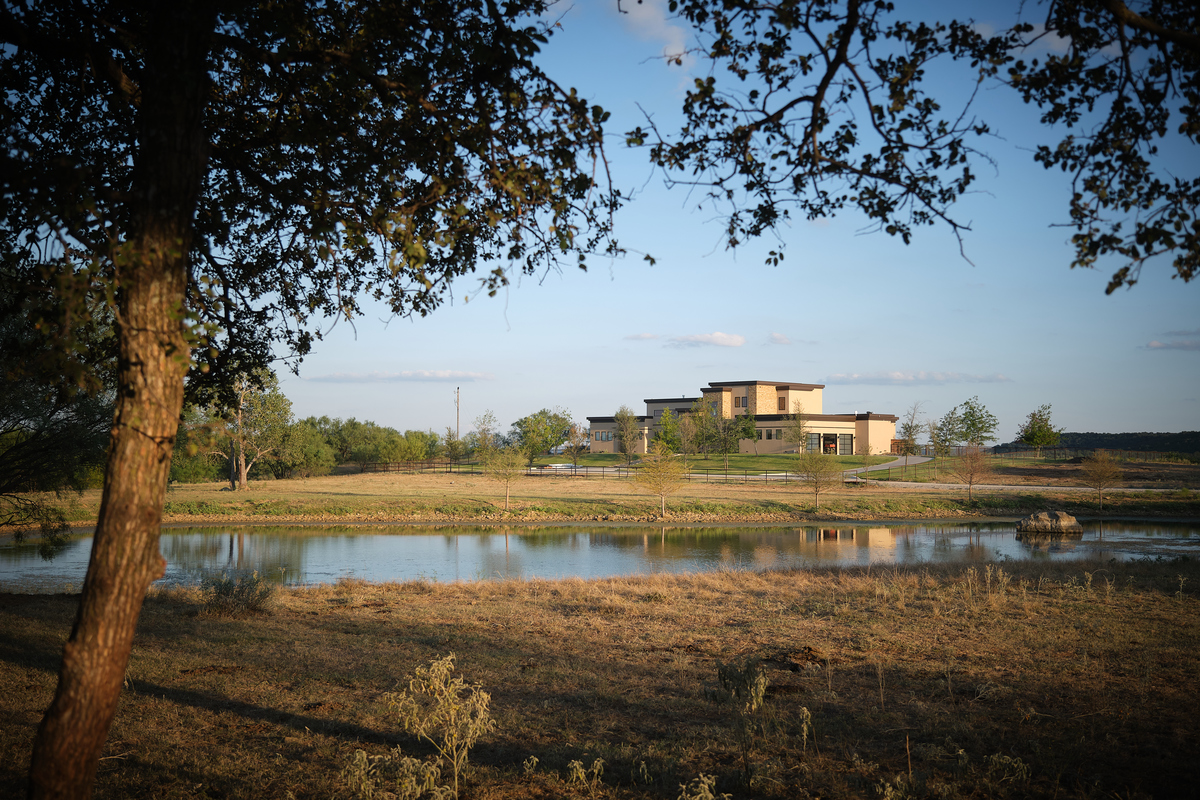 ---
Four years ago, Dean and Sandra Whitlock traded their suburban home for country life west of Fort Worth, Texas. At first, they missed big-city conveniences.
Not anymore. Now they only leave their Rockin W Ranch near Mingus long enough to run errands.
"We've even decided we don't need to travel," Dean says. "Why bother? Our place is pure paradise to us."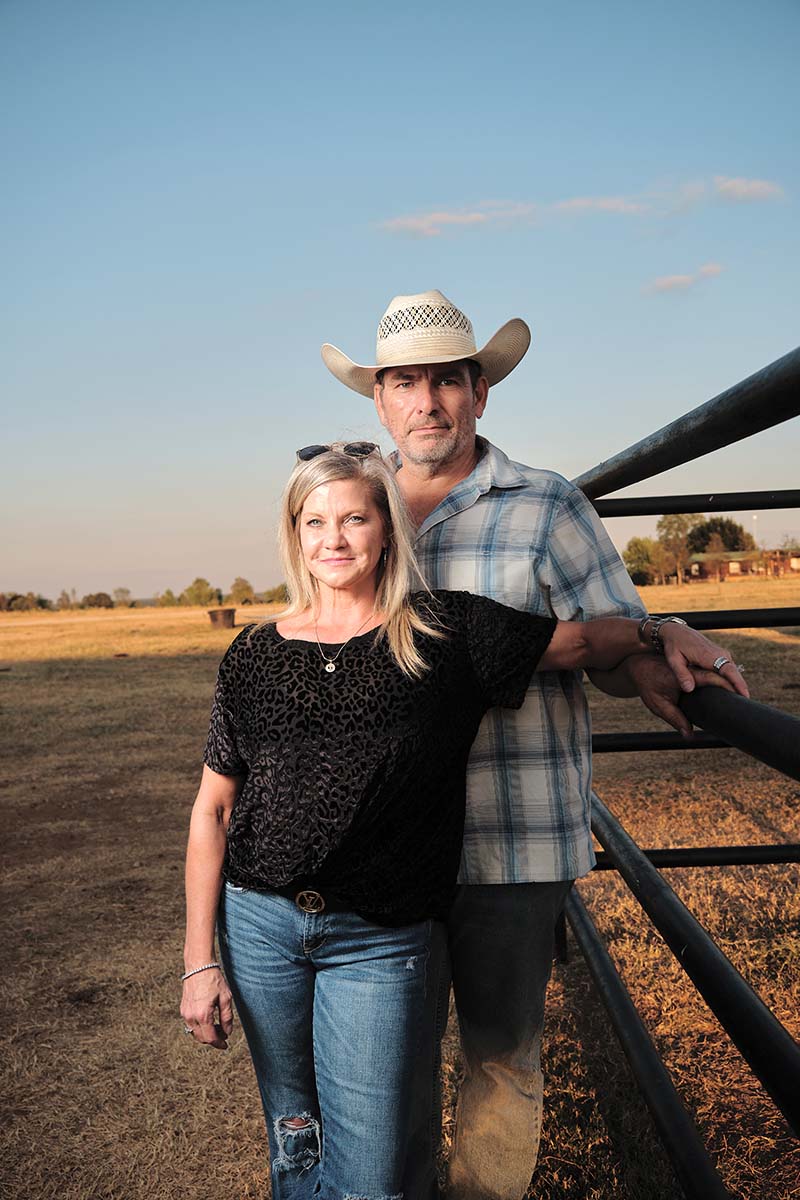 Empty nesters
For 13 years, the couple and their children lived in the Dallas suburb of Rockwall. Dean commuted two hours to their sandstone quarry in Erath County — one of two quarries and other companies they own.
After their youngest child left home, the Whitlocks started searching for land to buy near their stone business.
A friend told them about 250 acres less than 7 miles from the quarry. Dean drove out to look at the property. Past the entrance gate, pastures stretched before him, then rose 100 feet to an expansive plateau. The property included two houses, two barns and a swimming pool. One home offered stunning views.
"The place just felt right," Dean says. "I called my wife, and she said buy it! Twenty minutes later, I texted the owner back and made a deal."
Ag lending specialist
At first, the couple considered a traditional bank loan. Then they heard about a lender that specializes in ag-related financing.
"A commissioner here recommended Lone Star Ag Credit," Dean says. "I met with office president Gerrit Schouten, and we closed on the land in March 2017. The next year, when we built our new modern ranch-style home, Lone Star was there for us."
The Whitlocks partnered with the rural lending cooperative again in August 2020, when they bought 50 adjoining acres.
"Everyone at Lone Star Ag Credit is so welcoming and enthusiastic," he says. "They're genuine folks who want to help people accomplish their dreams."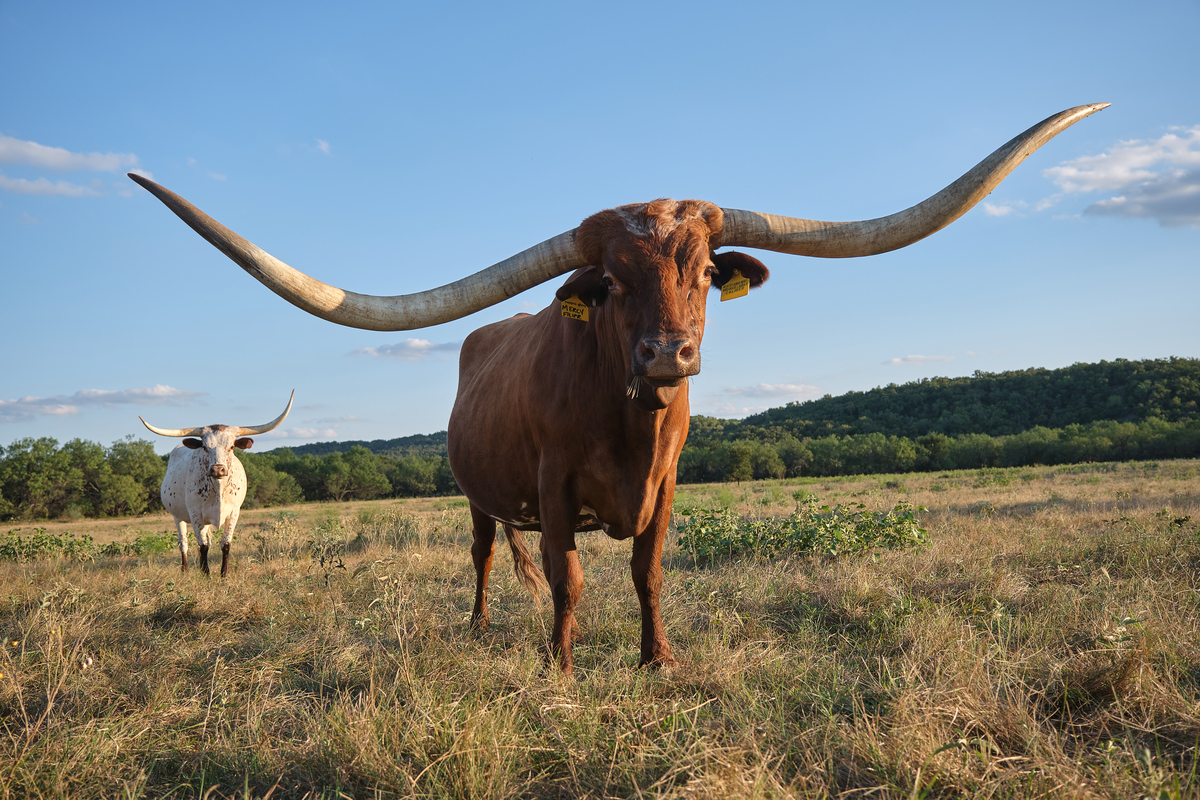 Top-notch longhorn herd
As new landowners, the Whitlocks wanted to keep their property in agricultural use. When a family member suggested raising longhorn cattle, Dean liked the idea. Long-valued as Texas icons, the cattle are prized for their extremely long horns. They're docile and tough, too.
In June 2017, the Whitlocks bought six registered Texas longhorns from breeder Stacey Schumacher, who recently was elected to the Lone Star Ag Credit board of directors. Dean wanted to develop a top-notch herd. With that goal in focus, he researched the longhorn cattle business and hired a consultant.
"I've always believed that if you do something, then do it the very best you can," he says.
Longhorn renaissance
Today Whitlock Longhorns includes 60 head of cattle that boast world-class genetics.
The Whitlocks already have earned a reputation as outstanding breeders. In 2020, they won the Texas Longhorn Breeders Association Grand Champion Female Award. In 2021, they showed the highest-selling heifer at the Texas Longhorn Legacy Sale.
"Longhorns are seeing a huge renaissance in activity and prices," Dean says. "It's exciting to be a part of that. We also love the camaraderie in this business. People are so thoughtful and encouraging."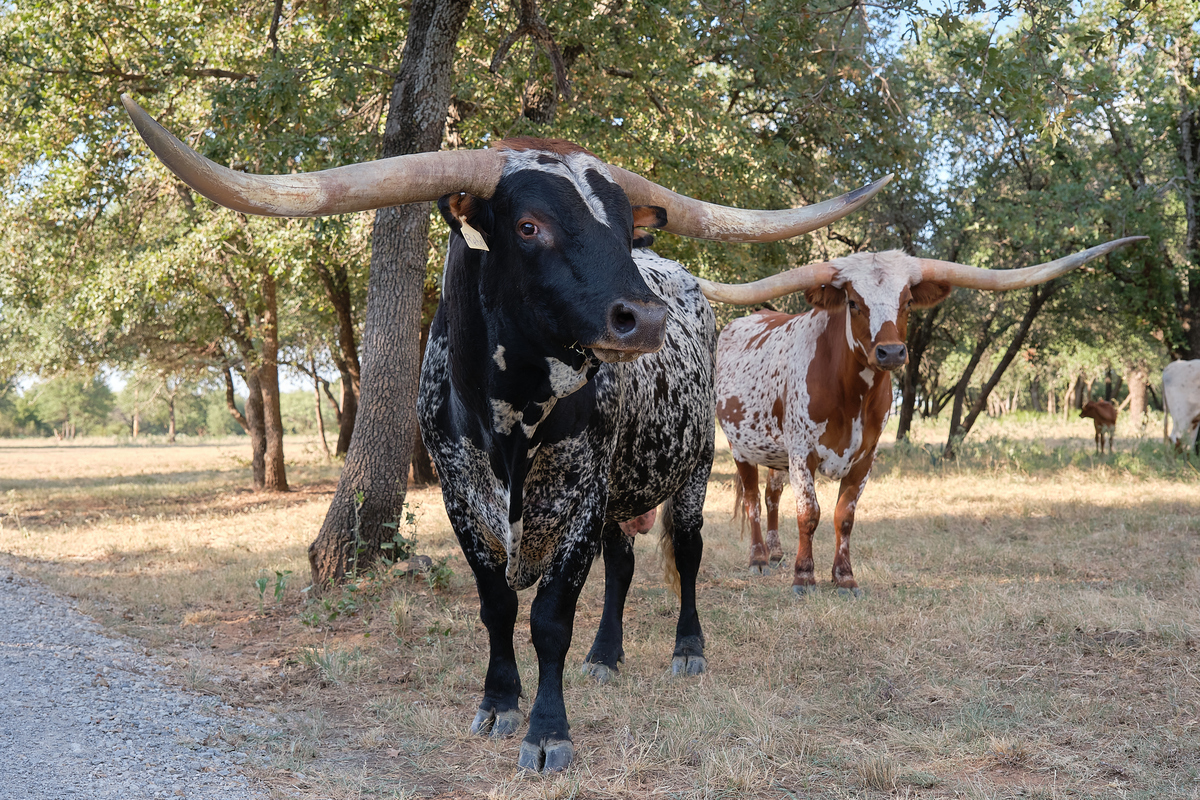 Family and community
Slower-paced days and wide-open spaces on the couple's Rockin W Ranch convinced family members to leave the suburbs, as well. Today Sandra's parents and two of Dean's siblings either have homes on the ranch or live nearby. Sons Michael, Zack and Collin, and Collin's wife, Ashley, also live on the property and work for family businesses. Daughter Alex Whitlock still lives in Rockwall.
"As a big family, we get together three or four times a week to share a meal or play games," Dean says. "It's been great."
Occasionally, he and Sandra drive 10 minutes away to Gordon, which boasts 550 residents.
"Last week, the postmaster wanted to see our vacation pictures," Dean says. "The UPS man saw me and gave me our packages. Then the owner of Gordon Hardware walked across the street and handed me my order. That just doesn't happen in a big city.
"The country lifestyle is so powerful, real and enriching. It makes all the difference in the world. Sometimes I can't believe we ever lived in the city."
— Sheryl Smith-Rodgers   
Visit whitlocklonghorns.com for more information. 
---