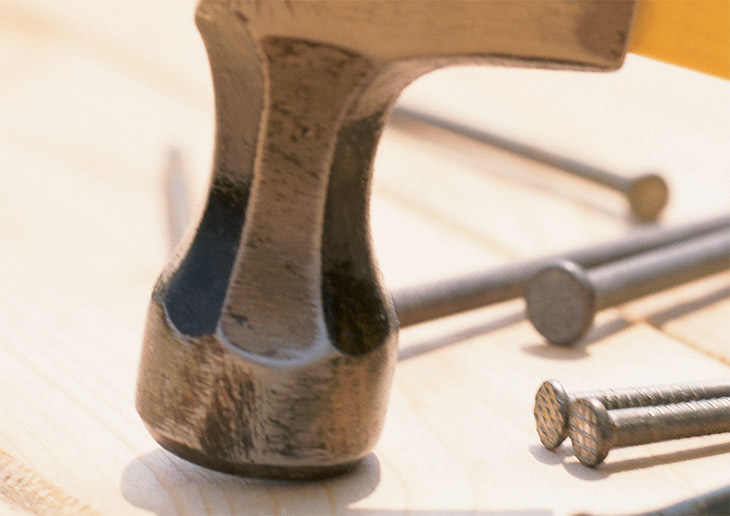 When Matthew Raff, assistant vice president in Mississippi Land Bank's Senatobia office, speaks to prospective rural land buyers about property improvements, he shows them before-and-after pictures to illustrate how improvements can change a landscape.
"If someone has never bought land before, when they see a raw tract of land, that is all they see," Raff says. "When we see a piece of property, we can envision it for what it can become. That's part of the value we add for our customers."
Farm Credit can finance property improvements, from installing an irrigation system to constructing a pond to renovating a homestead.
"We don't just make the initial real estate loan and then forget about you," says Tim Knesek, Capital Farm Credit senior vice president in La Grange, Texas. "We'll be there when you need something else, and we'll do all we can to help you take that next step."
Brian Meeks, Central Texas Farm Credit branch president in San Angelo, makes many improvement loans to current customers. "We see a lot of people buy land and then come back wanting a supplemental loan to build a house or put in other improvements," Meeks says. "I think we have a great program for that."
Water Features
Water features are typically the top choices for improvement. Land buyers often look for ponds or lakes, and making these improvements usually adds significant value to a piece of property.
"I saw two property sales on the same type of land, in the same area. One had a pond, and the other did not. The difference in the price was between $400 and $500 per acre," Raff says.
Adding water features can also increase the wildlife population, which provides an additional benefit, says Capital Farm Credit Appraiser Wade Kubecka in El Campo. "In my area, the bulk of the market movement is recreational property," Kubecka says. "The bulk of buyers right now want water features that are already in place."
Kubecka adds that functional improvements are the most valuable. "In a waterfront property, people are looking for good aesthetics, a covered area for vehicles, boat access, and a moderate home with a good layout," he says. "Buyers don't care as much about custom features, like a full commercial kitchen. In fact, if a property is over–improved, you probably won't get the value out of it."
Improvements on Farmland
On Texas farmland, irrigation systems — both center pivot and drip — are a popular addition. "Irrigation systems contribute quite a bit to the value of the land," says B.L. Jones, AgTexas vice president of appraisal services, based in Lubbock. "Many farmers in our area have taken advantage of the government cost-sharing program to install irrigation."
Although installing drip irrigation can run as much as $900 per acre, it offers tremendous water savings and has proved to be extra valuable in farm areas with a lot of oil activity.
"Drip systems can accommodate for odd-shaped tracts better than a center pivot, so it is useful for working around pump jacks and other oil equipment," Jones says.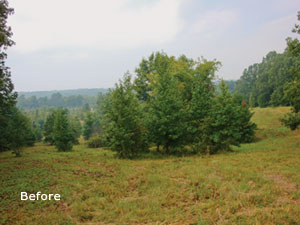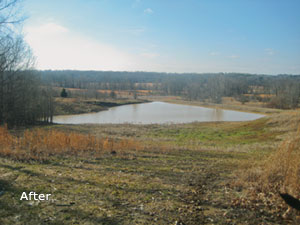 Barndominiums
That's not the case when it comes to rural recreational property, however, where a moderate structure often will add value to a piece of rural property. Today, the structure of choice for many is a "barndominium," a shed or barn that has a portion finished out to serve as a living quarters.
"They are useful both for recreational buyers who are only at their property on the weekends, as well as people, like retirees, who want to live on the property but are not ready to build a house yet," says Travis McKinney, senior vice president of lending for Central Texas Farm Credit in Brownwood. "Instead of buying a mobile home that will go down in value, they build a barndominium and use it as guest quarters after a home is built."
Like many improvements, the value it adds depends on moderation. "If you make it really nice, you're probably not going to get your full value back. But if it's moderate, then you'll probably get all the money back," McKinney says.
Homestead Improvements
Farm Credit also can finance home improvements, as long as property meets certain criteria. Knesek explains the general categories that qualify. "Properties in the rural areas may qualify through our rural residence programs or larger residential tracts may qualify through our traditional farm and ranch lending activities. When in incorporated cities, residential financing is available in towns with populations less than 2,500. Full-time farmers and ranchers are not subject to the urban population limitation," Knesek says.
Home improvements range from installing a swimming pool or water collection system to complete home renovations or additions. Before considering a home improvement project, however, homeowners should be aware of legal obligations.
"If you are considering improvements to your homestead property, you need to talk to both your lender and your title company to see what legal work needs to be done," McKinney says.
"For example, you might have to have a third-party contractor. If you start the work yourself and need financing later, you might not be able to get a title or a loan," he says.
It is that kind of advice that makes Farm Credit loan officers a valuable resource for customers. "We've had people get a loan with us just to have access to our network of contacts," Raff says.
– Staff
---