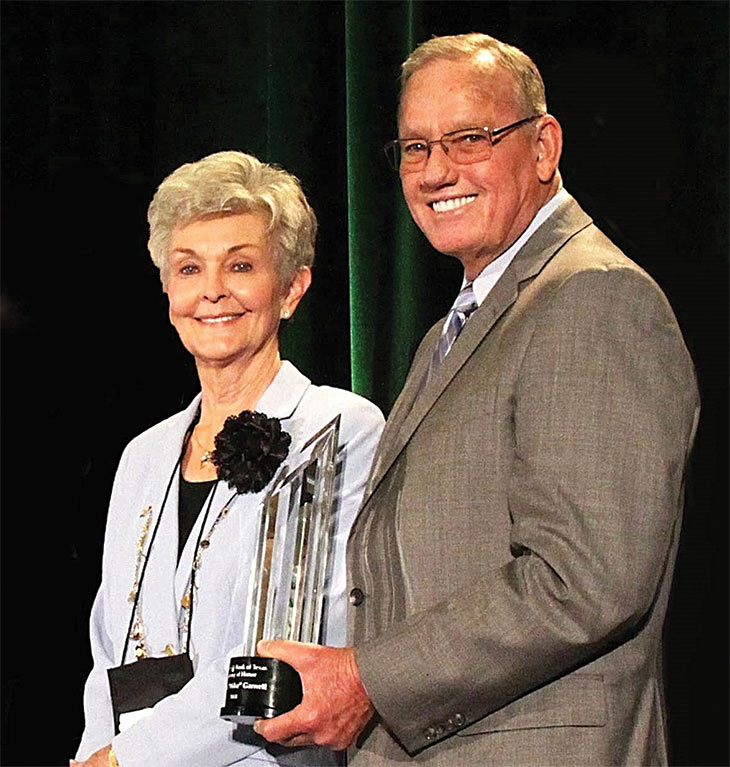 Spearman, Texas, farmer and rancher Jon "Mike" Garnett was inducted into the Farm Credit Bank of Texas (FCBT) Academy of Honor at the bank's 2018 annual stockholders meeting on April 5.
The award establishes a $10,000 scholarship that will be presented in his name to a student attending Texas Tech University, the college of his choice.
Established in 1968, the Academy of Honor recognizes outstanding individuals for their service and contributions to agriculture and to Farm Credit. To date, 60 people have been inducted into this prestigious group. 
A former FCBT director for 18 years, Garnett served the Farm Credit System for four decades. During his tenure, he represented the Texas Farm Credit District on the national Farm Credit Council Board of Directors, chairing the council from 2011 to 2013. He also was a director of the Pampa-High Plains Federal Land Bank Association, now Plains Land Bank, for 23 years.
"Mike was always diligent and mindful of the needs of his fellow agricultural producers," said Jimmy Dodson, FCBT board chairman. "He was always willing to consider and support new policies, and with an open mind he welcomed our current business model, which has served our owners and our mission well."
---