---
New Bank Chairman, Vice Chairman Elected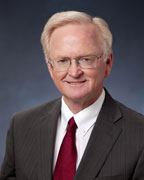 James F. "Jimmy" Dodson was elected chairman and Lester Little was elected vice chairman of the Farm Credit Bank of Texas Board of Directors in January. They will serve one-year terms on the seven-member board.
A farmer and agribusiness owner from Robstown, Texas, Dodson was first elected to the board in 2003, and was elected vice chairman in January 2009.
In addition, he serves on the boards of the National Cotton Council of America, Gulf Coast Cooperative and the South Texas Cotton and Grain Association, and he is chairman of the American Cotton Producers. He is a former board chairman of Texas AgFinance.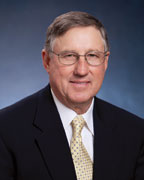 Little owns a farming operation that is headquartered in Lavaca, Texas, and also offers custom-farming services. He is the former chairman of the Capital Farm Credit Board of Directors and is a past vice chairman of the district's Stockholders Advisory Committee.
Little is a Farm Bureau member and serves with the Lavaca Regional Water Planning Group.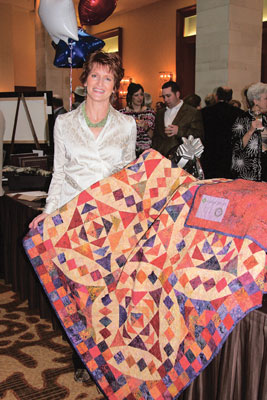 A Quilt for Farm Credit
Great Plains Ag Credit stockholder Janet Reinart of Stratford, Texas, displays the quilt she made and donated to the 2012 Farm Credit Political Action Committee (PAC) auction, held during the Farm Credit Bank of Texas Annual Stockholders Meeting in March.
The auction and sweepstakes drawing raised $85,800 to benefit the PAC. Reinart, who frequently creates quilts for charitable causes, included the Farm Credit 95th anniversary logo on the back of the quilt to commemorate the event.
---