---
A self-described "manager of chaos," John Evans is a busy man.
Between running his family's Central Texas row-crop operation and managing a cattle herd in South Texas, he also works as a dealer for an agricultural technology company, Ag Leader.
It's no wonder, then, that Evans decided to look for an ag lender who could streamline his financing. Last year, he found the financing assistance he needed at Lone Star Ag Credit.
"I'd seen them at a couple of farm shows and thought they could help me," Evans recalls of the ag lending cooperative. "I was interested in a line of credit. But after a few visits, we made it work so I could put all of my lending in one place."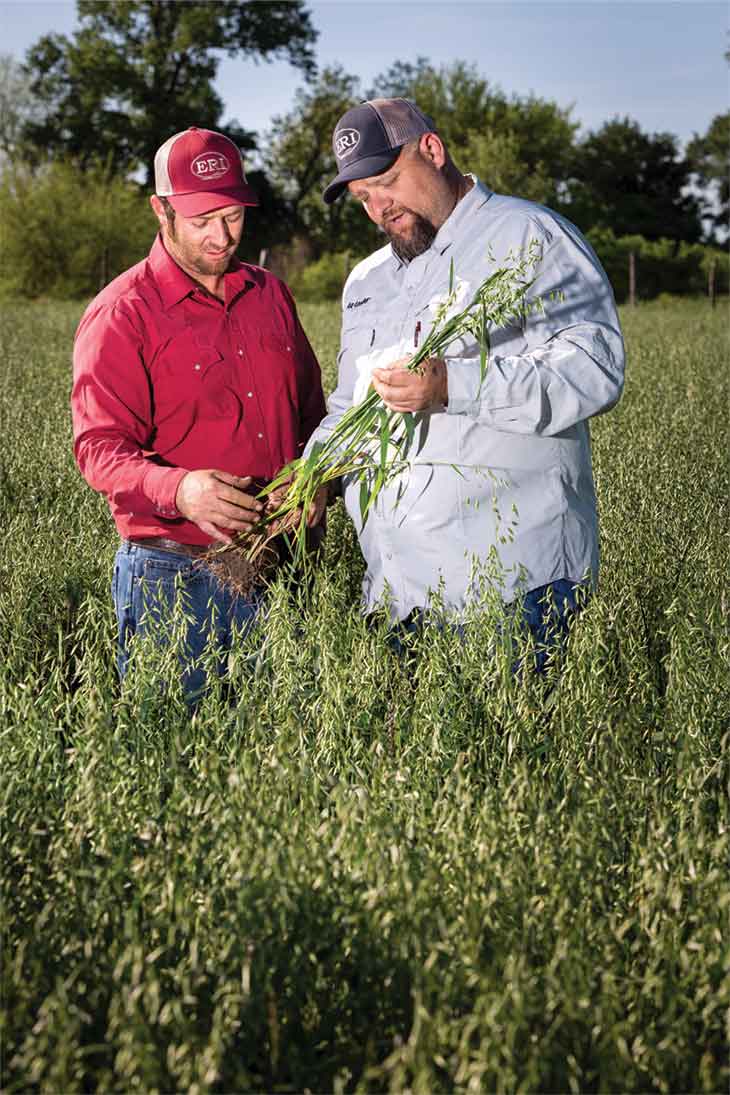 Improving Efficiency Through Technology
Evans is the fifth generation to operate Evans Ranch Inc., a 153-year-old diversified operation near Little River Academy, south of Temple. He grows corn, cotton, oats and wheat on approximately 2,400 acres. He also runs 300 commercial cows, mostly on another family-owned property near Hallettsville.
Before returning to the farm in 2011, Evans worked in information technology. Today he uses his IT experience to increase efficiency on his own farm and help other farmers do the same. One of only a few Ag Leader dealers in his region, he shows farmers how to use precision ag tools — auto-steer, guidance systems and moisture monitors, for example.
On his own row-crop operation, Evans uses sensors to manage crop health.
"We've gone from mules and horses to tractors that basically drive themselves," Evans says. "We can measure profitability within the acre instead of by the acre."
Continuing a 153-Year Legacy
Evans took over the operation after his father passed away. Many of the ranch employees also worked for his father.
The family has a long history with corn. Today, Evans sells most of the crop as deer corn.
He also plants a few acres of sweet corn each year. During the summer, the family sells sweet corn at a nearby farmers market. They also welcome U-pick customers to the farm.
His Lone Star Ag Credit loan officer, Garrett Edwards, is happy that the lending co-op is helping secure the future of Evans Ranch.
"The generations of family history is a really neat part of their operation," says Edwards. "Because we were trying to help him move all of his financing over, it took a lot of phone calls, a lot of working closely together and a lot of details. I'm glad we were able to assist him."
– Staff
---