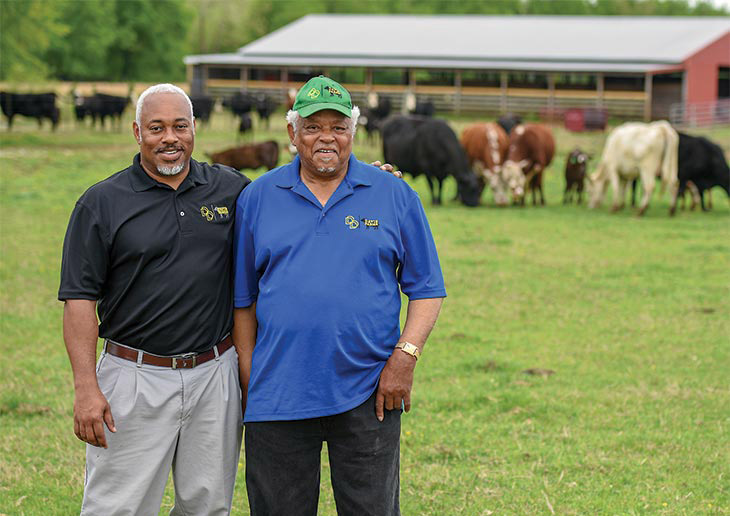 ---
As a high school graduate in 1988, Alabamian Michael Davis couldn't wait to escape his family's beef cattle operation.
"The very last thing I wanted to do was to stay in Hillsboro and live on a farm," the Alabama Farm Credit customer admits. 
"I appreciated my heritage," Davis says of the farm that was started by his great-grandfather and eventually passed down to his father, George Sr.
"I just didn't want to work that hard." he says.
Fate Steps In
Davis left the farm to attend college, earning undergraduate and MBA degrees from Faulkner University and Florida Technical College, both in Huntsville. During that time, he found himself yearning to leave urban life. 
"Too much traffic, and too many close neighbors," he says.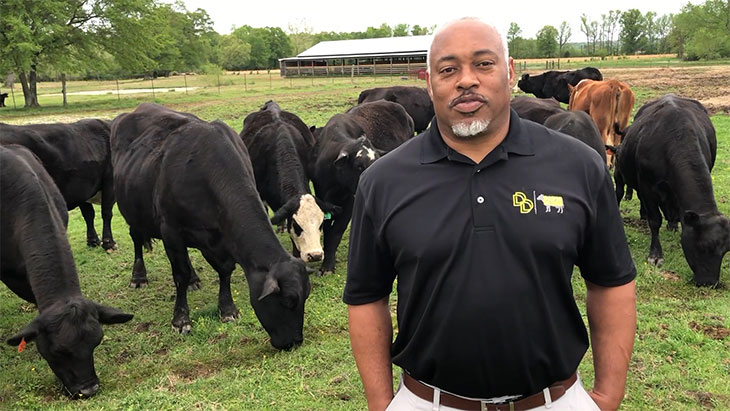 But fate would bring him back home. After college, he landed a job in Decatur, Ala., not far from Hillsboro. Then in 2000, George Sr. suffered a heart attack and needed help on the farm. 
"Dad had pretty much decided to sell the cattle and call it a day," Davis recalls. "I told him he didn't have to quit farming if he didn't want to, and that I would come home and help him."
Today, Davis maintains his job as production manager at a carbon-fiber manufacturing plant. But along with his father, his brother George Jr. and his 19-year-old son, Melek, he has built the commercial cow-calf operation from only seven head in 2000 to 95 head today. 
"We are very typical of a small-town cattle farm," Davis says. "Nobody is getting rich, but we are producing a quality product, have great customers and are able to work together as a family."
"Being able to help my dad and also introduce my own children to agriculture has been a real blessing."
– Michael Davis
Poultry Are in Their Plans 
Recently, Melek has developed plans to re-introduce poultry to the farm.
"He has been interested in setting up chicken houses ever since his high school 4-H days," Davis says of his son. 
For these and other expansions, Davis has long depended on the help of Alabama Farm Credit and his loan officer Monica Inman in Tuscumbia.
"They have been an important partner," Davis says. "From expanding our pasture and hay ground to financing new barns and equipment, Alabama Farm Credit has made it possible for us to keep growing."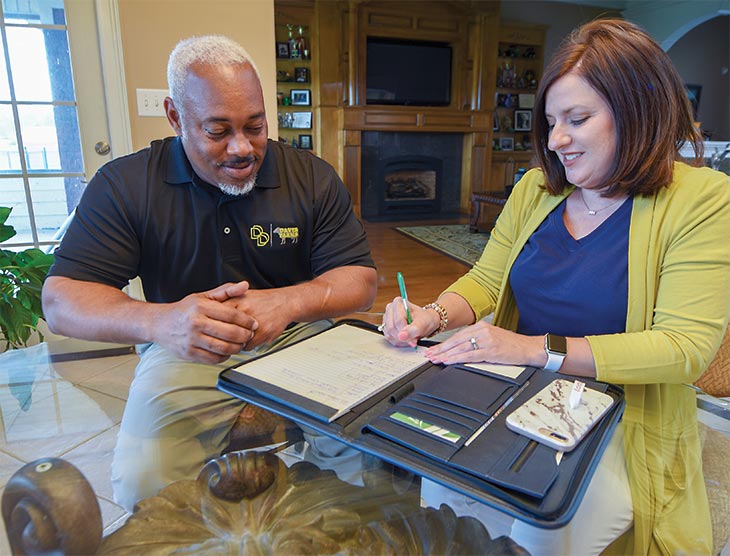 Granddad Would Be Proud
Davis reports that his father is "tickled to death" that the three generations are working together.
"Dad doesn't tend to get emotional," he says. "But sometimes when we're all together on the farm, he'll stop and say, 'My dad and granddad would sure love to see this.'"
Although he got back into farming sooner than expected, Davis has no regrets.
"Being able to help my dad and also introduce my own children to agriculture has been a real blessing," he says. "I didn't necessarily expect it, but I wouldn't have it any other way."
– Mark Johnson
---