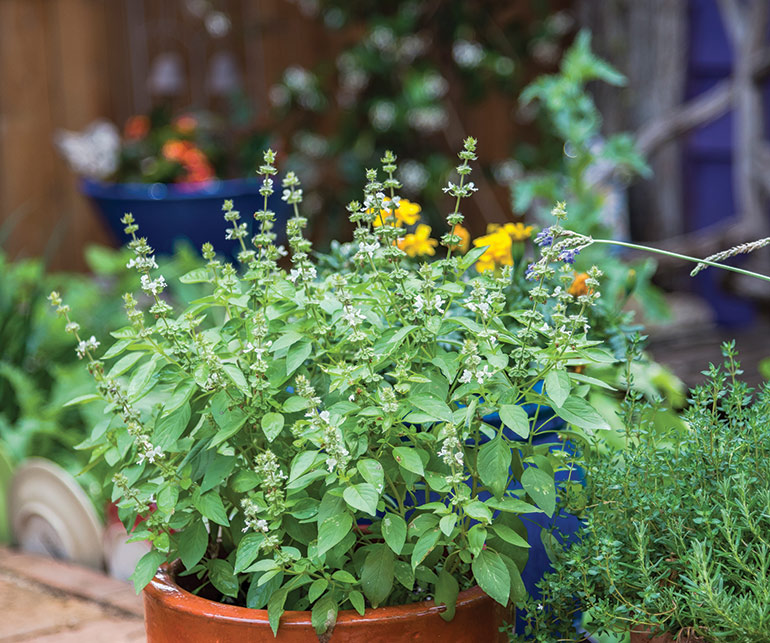 ---
If you have finally realized your dream of owning a home in the country and are looking for a new way to put down roots, give herbs a try.
These beautiful and useful plants are relatively easy to grow, even if your thumb is any color but green.
What's more, herbs are remarkably versatile. Cooking is perhaps their most familiar use, but limiting herbs to the kitchen is akin to using your smartphone only to call the plumber.
A Long List of Benefits
Herbs add beauty and fragrance to your home and landscape. Bees and butterflies love them.
One of the greatest benefits of herb-growing in rural areas is the fact that deer usually steer clear of them, while making salad out of everything else in the garden and yard. As a bonus, planting certain herbs and vegetables next to each other — a practice known as companion planting — will help keep insect pests away.
If you really get serious about herb growing, you'll discover all sorts of medicinal and cosmetic uses, such as echinacea for head colds, sage for sore throat, rosemary for dandruff and basil for skin conditions, just to name a few.
The Perfect Companion to Flowers
Longtime Capital Farm Credit members Pamela and Frank Arnosky, who own Arnosky Family Farms–Texas Specialty Cut Flowers in Blanco, Texas, have yet another use for herbs.
"We grow a variety of herbs to use in many of the cut-flower bouquets that we sell to florists and large regional specialty stores throughout several states," Pamela says. "Cinnamon basil is a tall variety with lovely blossoms that we add to our zinnia bouquets not only because it is beautiful and smells good, but also because it makes the zinnias last longer."
The Arnoskys even make edible bouquets using a mixture of herbs and edible flowers.
"We have a lot of do-it-yourself wedding customers, and upright rosemary is great both for bouquets and boutonnieres" she says. "We grow a ton of dill, since the flower heads look like Queen Anne's lace, with a spectacular yellowish-green color that makes a perfect filler for arrangements.
"Herbs are so easy and fun to grow and use — I'd recommend them to anyone."
Popular With Chefs and Shoppers
Another Capital Farm Credit member and herb grower is Brenton Johnson of Johnson's Backyard Garden (JBG), which grows fresh herbs and vegetables in several farms around Austin, Texas. In addition to supplying restaurants and wholesalers throughout Texas, the business sells directly to customers via farmers markets and a 1,000-member Community Supported Agriculture (CSA) operation.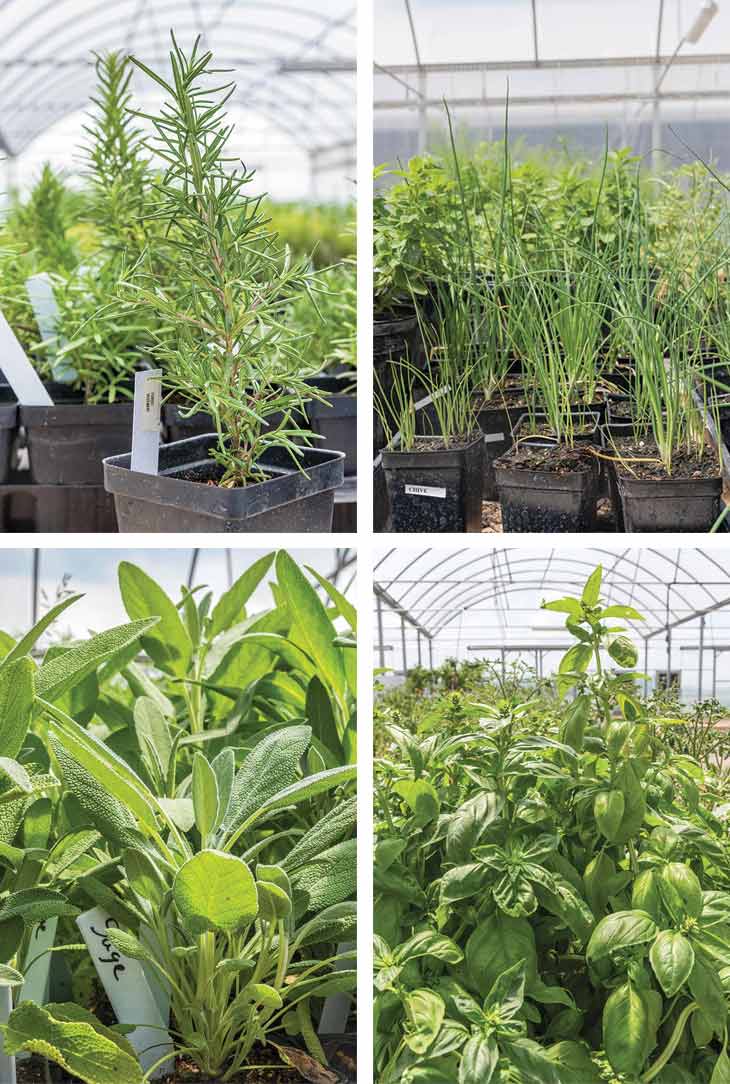 ---
"We grow so many different kinds of herbs — different ones in different seasons — and we always include them in our CSA boxes," says Johnson.
When asked which herbs he'd recommend to a home grower, Johnson is hard-pressed to choose.
"That's a tough question," he says. "Basil, mint, oregano, dill, rosemary, cilantro, parsley, sage, thyme and so many others — it's really a personal choice and what someone has room for." 
– Suzanne Labry
Tips for Home Growers
No matter which herbs you decide to grow, here are a few tips to make sure you get the results you're after:
Grow herbs from transplants to jump-start your garden and avoid some of the complications that can come with starting from seed. Transplants are readily available and affordable.
Don't be afraid to use your young herbs, which will become leggy and top-heavy if you don't cut them back regularly. When pruning, cut just above a set of leaves to encourage new growth.
Cut herbs back before they start flowering, unless you intend to use them in floral arrangements. Removing flower buds encourages plants to put their energy into growing leaves, and prevents them from changing their flavor or going to seed.
Some herbs are bullies. When planted in the ground, herbs such as mint and oregano will happily crowd out everything else. Putting aggressive growers in pots will keep them in check.
Herbs are generally not too picky about soil, but they require good drainage and benefit from some compost. And while a few will do well in partial shade, most require sun to thrive.
– Suzanne Labry
---