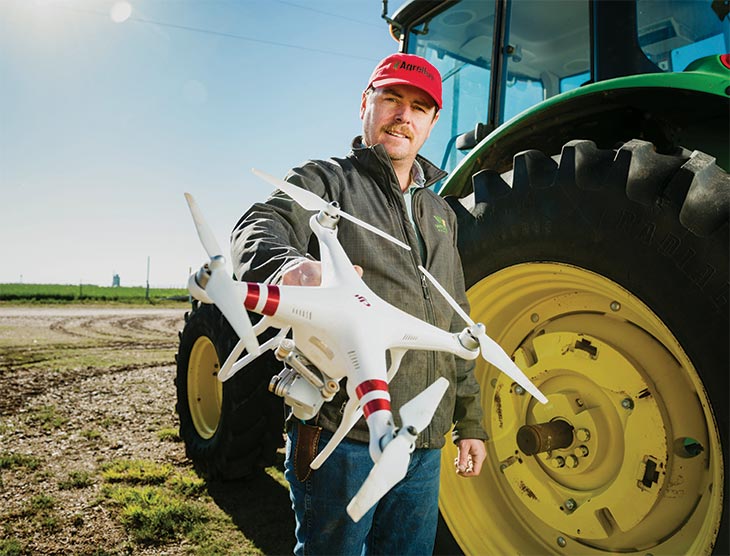 ---
When Jesse Wieners talks, people listen.
In fact, more than 4,500 folks follow him on Facebook to watch videos about life on his farm. Some months, his Life by the Acre Facebook page generates as many as 500,000 engagements.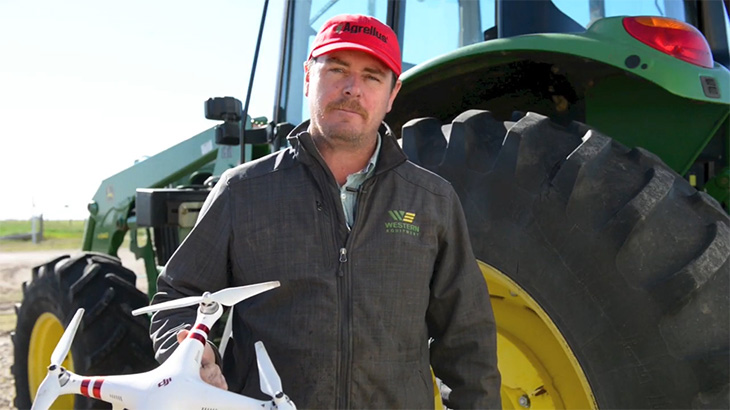 It all began in the summer of 2018, when a wildfire hit a hay field on Wieners' farm in the Texas Panhandle. He struggled to fight the fire, but wasn't gaining ground. To show others what was happening, he decided right then to shoot a video of the fire. That video received over 55,000 views on his personal Facebook page.
In reading viewers' comments, however, Wieners realized that non-farmers didn't understand the extent of the devastation. Many assumed that with insurance and government help, farmers would be okay.
That's when Wieners decided to create the new Facebook page, Life by the Acre, where he could post videos describing life on his farm. Tech savvy, he shoots all his own videos and even uses drones and GoPro cameras to achieve dramatic effects.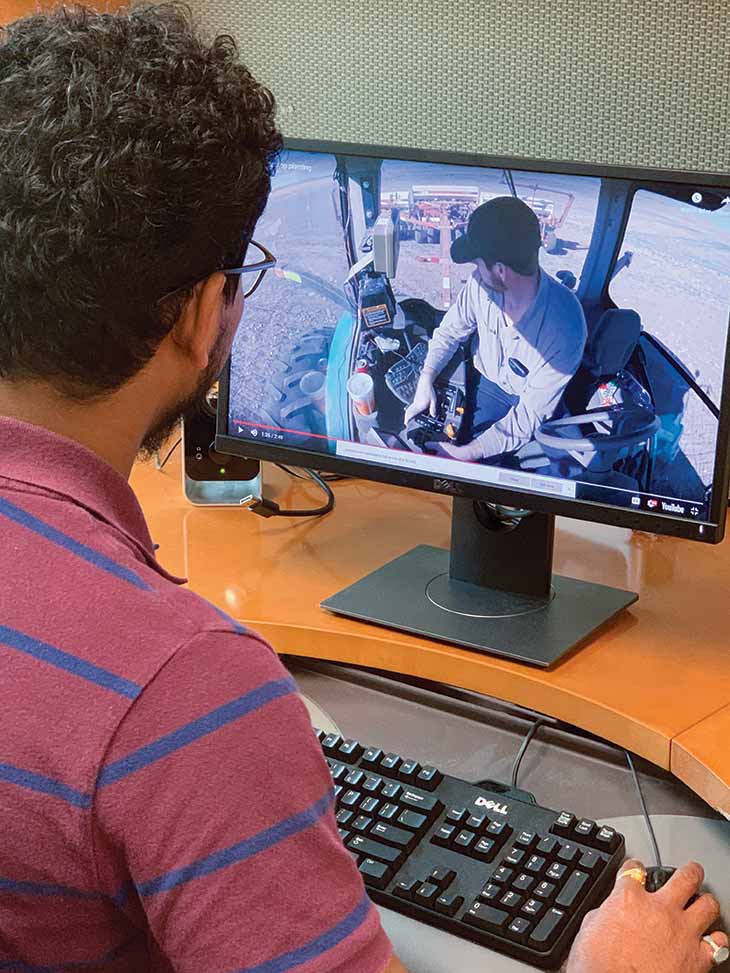 Telling It Like It Is
"I decided there's a huge disconnect between urban and farming folks," says Wieners, a Plains Land Bank customer who grows cotton, hay, produce and wine grapes on his 3,000-acre operation. "There's a lot of people out there who don't understand agriculture."
Spreading the word about farm life quickly became Wiener's passion and was a perfect fit with his ongoing efforts with the Farm Bureau to educate elected officials both on the state and national levels.
"To me, talking to our elected officials is just as important as putting seed into the ground," says Wieners. "Less than 2 percent of the population are farmers or ranchers. It's no wonder people don't understand what we do.
"I believe that if I don't share what's really going on, on my farm, then people who don't understand agriculture will be making the laws for us."
Thanking the Land Bank
Wieners credits Plains Land Bank for giving him the chance to start his own operation near Groom, Texas.
"It's hard as a young farmer to buy a piece of land," he says. "Everyone needs a little help to get started, and Plains Land Bank was there to help me."
The Land Bank staff is proud to have such a passionate agricultural advocate among their membership.
"Jesse not only tells his story, but tells the bigger story of the importance of agriculture production," says Trent Tyson, vice president of lending. "He continues to advocate for agriculture in an effort to educate people everywhere."
– Staff
---