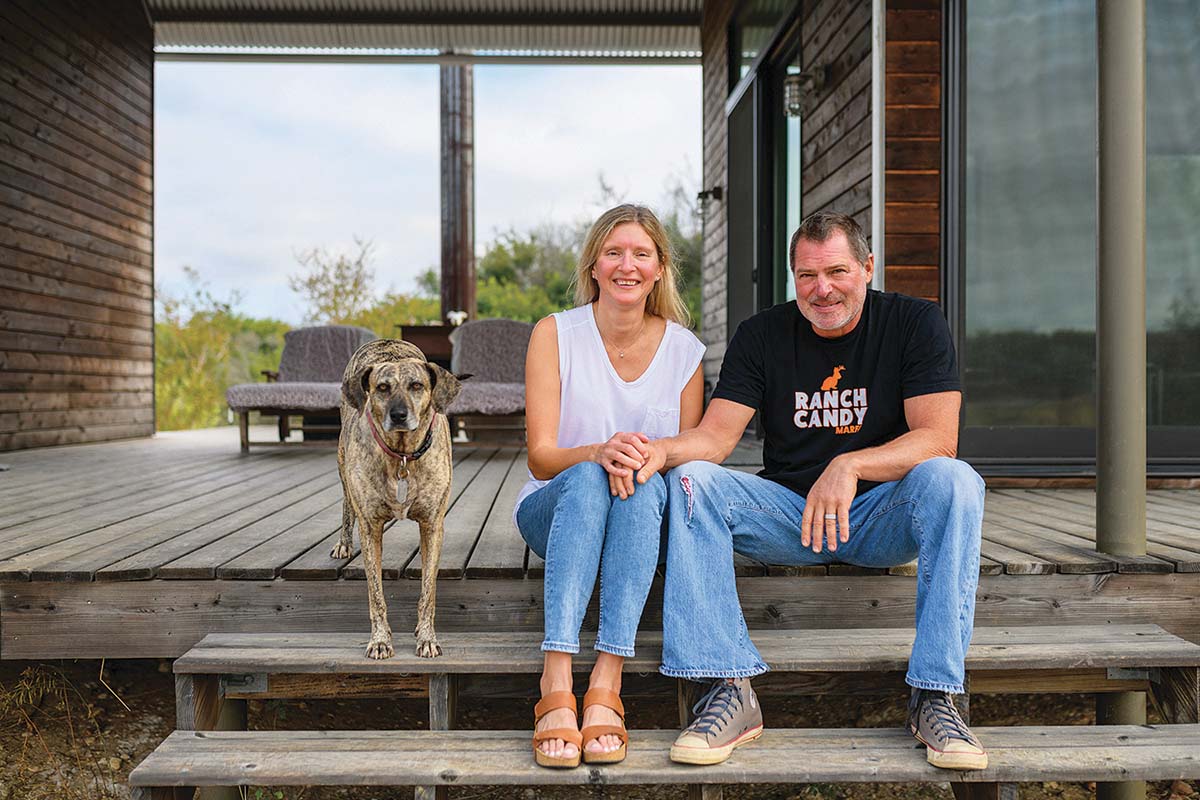 ---
A perfect day for Paul and Kallie Fink ends with watching the South Texas sunset from one of their porches.
Living on 83 acres is a big change for the retired U.S. Navy commanders, but they wouldn't have it any other way.
"We were stationed all over the place," says Kallie, from rural Minnesota and now a government contractor. Their careers took them to places like Washington, D.C., Hawaii and the Middle East. 
"After spending so much time in big cities and organizations, we wanted to stretch out," says Paul, a Dallas native.
With financing from Capital Farm Credit, they purchased raw land in 2015 and later built their dream home near Devine, a short commute from San Antonio.
Putting wildlife first
Before building a house, the Finks improved the habitat.
They had a wildlife survey done, started strip mowing and installed a quail feeder with rainwater catchment. A half-acre pond supplies water for other wildlife.
"We see a lot of bobwhite quail, turkey and other birds, plus deer, cottontails, turtles, hogs — you name it," Kallie says. "We just let them do their thing because we aren't hunting or farming."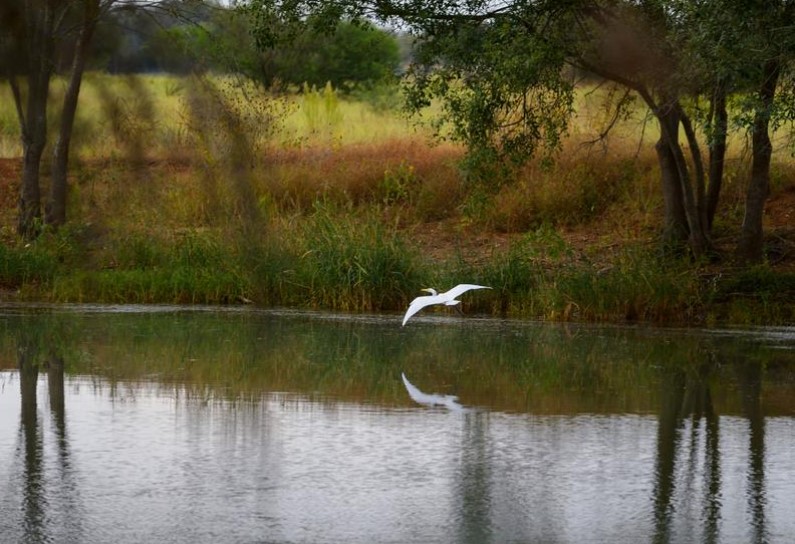 Wildlife management qualifies for a special use valuation, which keeps property taxes affordable by calculating them based on agricultural land's productive value rather than market value. It's also thrilling, like the time the Finks saw an 8-foot eastern indigo snake, a beautiful but threatened species.
"We do an annual census for the county appraisal district," Paul says. "Every year there are more dots on the map since we've made improvements."
Taking in the breeze
The Finks built their home in a one-acre clearing on a hill in the center of the property. Called a Porch House, it was designed by a local San Antonio architect to extend the living space into the landscape.
"Essentially our home is three units joined by porches and walkways," Kallie says.
The concept was inspired by the homes of early Texas settlers.
"They built separate structures with a dog run in between to take advantage of prevailing winds," Paul explains. "There's a reliable breeze here, so we spend a lot of time outside."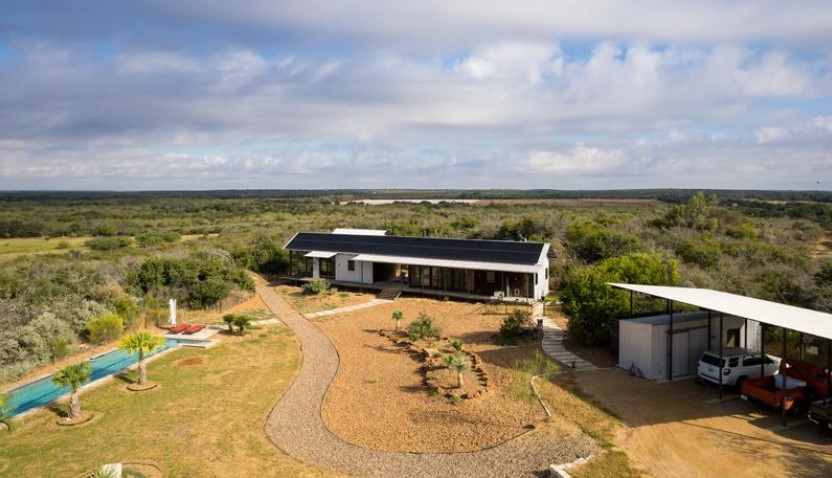 Financing the rural way of life
To finance construction, they returned to Capital Farm Credit.
"We wouldn't be here without Capital Farm Credit," Paul says. "The few other lenders that would finance raw land didn't have the experience we needed to help us navigate. And the couple that would fund construction wanted to resurvey so we'd build on 10 acres."
Jeremy Lightfoot, regional vice president of sales in San Antonio, says Capital Farm Credit could keep the entire tract intact because it specializes in financing rural land and homes.
He salutes the Finks for being forward thinkers.
"In the South Texas brush, unless you improve your pastureland, the highest and best use isn't for cattle," Lightfoot says. "It's leaving it native for wildlife.
"Paul and Kallie had a vision for that. They turned an underutilized property into something really nice. It's like living in an oasis surrounded by wildlife."
"We wouldn't be here if it weren't for Capital Farm Credit. The few other lenders that would finance raw land didn't have the experience we needed to help us navigate."
— Paul Fink
Embracing improvements that add value
Since moving in three years ago, the Finks have added native landscaping, 60 high-efficiency solar panels and two Tesla Powerwalls, which store solar energy for use at night and during outages.
"This house was designed for solar energy, from its southern orientation to the pitch of the roof," Kallie says. "The appliances are electric, and we use them when the sun is up so we aren't drawing power from the grid."  
They estimate the solar panels cut their electric bills by 40%-50%. Adding the Powerwalls bumped the savings to 85%-90%. 
"We produce nearly all of our electricity, plus feed some into the grid," Paul says. "We also keep some in reserve in the Powerwalls in case of outages — like the four days we lost power in the winter storm last year. You've got to be as self-sufficient as you can."
The Finks also have a solar well pump and aerator at their pond, which they've stocked with hybrid bluegill. Soon they'll use the water for fruit trees and vegetables, too.
As busy as they are making improvements, they take time to enjoy the sights and sounds of nature.
"The neighboring property is 500 raw acres, and we have an amazing view," Kallie says. "It's nice to be back in a quiet area like where I grew up."
— Staff  
---