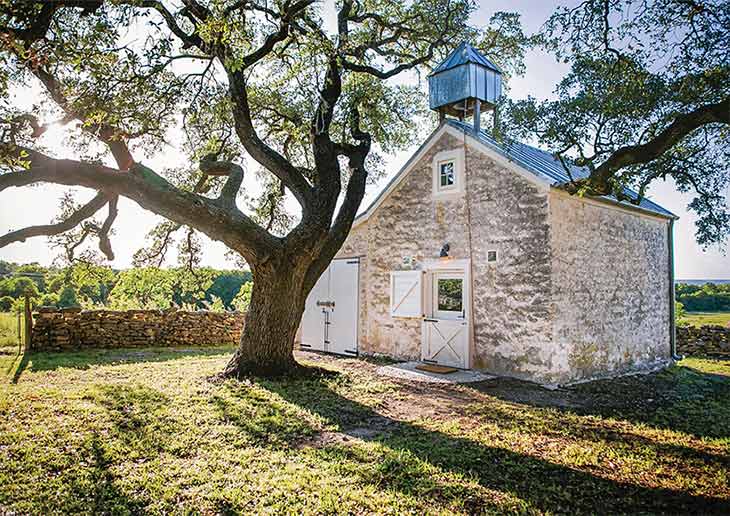 ---
Anyone who's ever owned an old house wishes those walls could talk.
Sometimes, they reveal their secrets. At one historic farmstead in Norse, Texas, a limestone header was being adjusted recently when out fell a piece of wood carved with the date 1858.
It was the latest clue to the past at the Carl and Sedsel Questad Farm, a property on the National Register of Historic Places that has changed little since it was built by Norwegian pioneers. In the same family until the 1980s, it now belongs to Steve and Leslie McConnico of Austin.
"The people who lived here lived good lives, and this place was very meaningful to them," says Steve, a civil trial attorney who bought the farmstead as a second home about 30 years ago. "We're very lucky to have it."
The McConnicos have spent countless days at the farm listening to swallows and cardinals while their children played in the huge live oaks. They've watched barn owls fly in silently at twilight, and spent chilly evenings around the limestone home's large fireplaces.
In between holidays and family celebrations, they've learned all they could about the farmstead's history from books, museums and Questad descendants. One, the founders' great-granddaughter, loved telling their children about growing up there, playing in the same trees. She also handed down a copy of her memoir.
"You'd find it fascinating," says Barbara Aars, the author's daughter-in-law and the director of the Bosque Museum in nearby Clifton. The museum's impressive collections include Carl Questad's handmade furniture and other artifacts from Norse, once the largest Norwegian colony in the Southwest.
"There's a lot of local lore there," Aars says of Questad Place. "The rock fence out there is phenomenal, and is 8 feet high in places. Most of the buildings and fences are still in good condition, with a little love from the McConnicos."
Adapting the Old for New Needs
As much as the family loved the farmstead, it was primitive. Space for their grown children and guests was limited in the two-bedroom, one-bathroom house. Rooms added in the 1900s could be sweltering, and were less solid than those built 100 years earlier. And it was hard to make full use of the outbuildings, one of which still had dirt floors.
Ready to add modern amenities, they talked about the past with Dr. Kenneth Hafertepe, chair of the Baylor University Department of Museum Studies, and Evan Thompson, executive director of the nonprofit Preservation Texas. In 2015, the pair visited the farm and pointed out how the European-style home and outbuildings had been constructed, used and modified.
"The house is a significant example of Texas material culture," says Hafertepe, the author of several books about historic Texas buildings, who takes classes to see Questad Place and its former furnishings at the Bosque Museum. "One of the things that's most striking is that it has a wide variety of buildings dating back to the earliest times — the wonderful old barn, the kitchen and springhouse, the other outbuilding that's sometimes thought of as a blacksmith shop."
The McConnicos also found a preservation architect and contractor who had experience with historic buildings.
"We wanted to keep the old structures old, and preserve them as much as possible," Leslie says. "We just got rid of what wasn't original."
Starting last year, down came two additions and up went an open family room and kitchen with large windows to capture the views across the Questads' original land grant. New porches, one screened and one covered, flank the old house.
Bathrooms, high-efficiency insulation and climate control were added to the house and two outbuildings, providing more living space. Cracking stone walls were stabilized, and features were added for safety, usability and comfort.
Old materials didn't go to waste. Oak-log joists were made into fireplace mantels, and original flooring was put back over new foundations. Carl Questad's handmade door latches were reused in the house and reproduced for the barn.
New materials were chosen for their period feel and long life, inspired by the craftsmanship that went into the farmstead's 2½-foot-thick stone walls.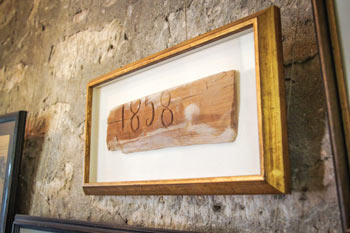 "There were only two buildings where we opened up the walls, and they didn't move an inch," Steve says. "All were constructed with plumb lines and very primitive tools. They're very solid, very straight."
Built to Last, All Over Again
The past lives on at the frontier home, where three items now have a place of honor: A trunk that traveled to Texas with the Questad family, one of Carl's handmade cabinets, and the small piece of wood carved with "1858."
After moving back in this spring, the McConnicos invited their loan officer, Justin Kelly of Lone Star Ag Credit, out for the big reveal.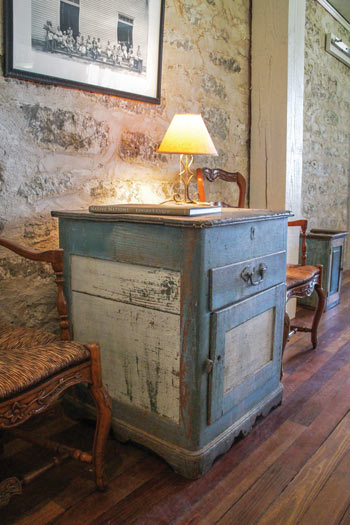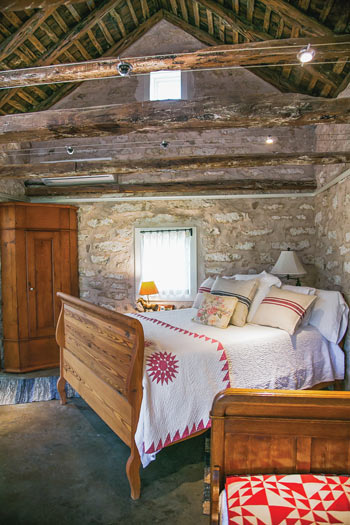 "Justin knows the land and the landowners," says Steve, who was referred to Farm Credit a few years ago by a friend. "He's been really easy to work with. It's been very satisfying."
Kelly, a vice president of lending in Waco, says Farm Credit's improvement loans offer several advantages for borrowers, including patronage benefits and the potential for long terms — especially if improvements extend a property's life as much as these have. He also found the preservation project rewarding personally.
"I'm passionate about Bosque County," says Kelly, whose ancestors settled there in the 1860s. "I love the country setting and the history behind it. The McConnicos' knowledge, the desire to keep their property so original, the quality of work — I don't know of many places like that."
And the Rest Is History
The McConnicos love the land as much as the stone buildings, and have spent decades restoring wildlife habitat, taking out internal fences and removing invasive trees. The reward has been the return of quail and spring-fed streams.
"Everywhere you look, it's just beautiful," Kelly whispers as he looks across the Meridian Creek valley during his visit.
History is all around them. Below the McConnicos' hayfield, trees form an arbor over wagon ruts where settlers rode to church and school.
"The early people really helped each other," says Steve, pointing out the old farmsteads that still dot the countryside. "If they built a fence, the neighbors would come and build it with them. Sunday afternoons, they would get together and sing around the piano. That's all they had — they had each other."
"We wanted to keep the old structures old, and preserve them as much as possible. We just got rid of what wasn't original."
— Leslie McConnico
He and Leslie say they look forward to filling their own home with family and friends again.
"For something so old, the place was still up and working because people have continually lived in the buildings," Steve says. "It really needed to be preserved so it would keep its longevity and usefulness."
Giving places like Questad Place new life also means a lot to the surrounding community.

---
"Preserving historic farmsteads is important because it gives us a sense of the experiences of those who came before us — the struggles and the triumphs they had creating a place where they could fulfill their dreams," Hafertepe says. "A lot of it is dreams of prosperity, but also creating a place where their families could live and stay. It's about community values."
– Staff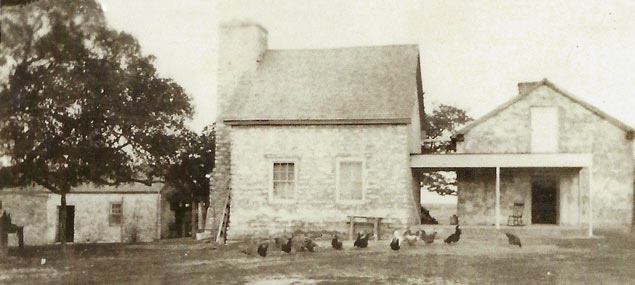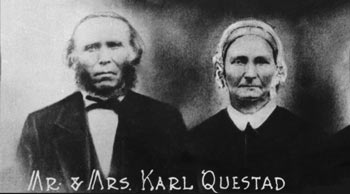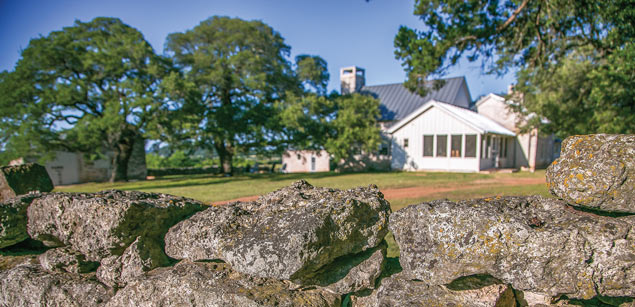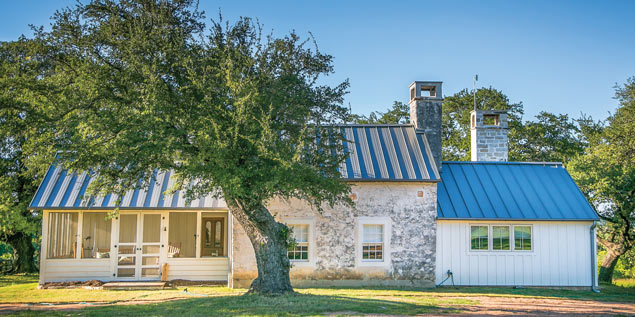 Making History in Norse
High on a hill in Norse, Texas, stands the Carl and Sedsel Questad Farm.
The Questads were among eight Norwegian families who came to newly formed Bosque County in 1854 for its abundant wood, water and 320-acre land grants from the state. By 1900, their settlement had grown into the largest Norwegian colony west of the Mississippi River.
A stone mason, blacksmith and furniture maker, Carl Questad built a 4½-acre complex — a two-section house, detached kitchen/springhouse, carriage house and two-story barn — with limestone quarried nearby and mortar from his own lime kiln. Later immigrants who boarded at the farm until they could get established helped clear the fields and stack a rock fence hundreds of yards long.
Carl Questad was known for getting along with American Indians on the frontier, but had a close call in 1867 when he was shot by Comanches and escaped by leaping off a high bluff. His helper, 14-year-old Ole Nystel, was abducted and ransomed three months later in Kansas. Nystel's memoir is sold at the Bosque Museum and available digitally at TexasHistory.unt.edu.
Avid supporters of education, the Questads sent fossils and Indian artifacts to a museum in Norway, and opened their home to Swedish naturalist Gustav Belfrage in the 1870s. Known locally as "Belfrog the Bug Catcher," he used light to attract night-flying beetles and moths under the farmstead's live oaks, and sold the insects to museums around the world. His papers and personal collection are at the Smithsonian Institution.
The Questads and Belfrage are buried next to the farm, on land the family donated to Our Savior's Lutheran Church. King Olaf V of Norway visited the cemetery in 1982 to honor Cleng Peerson, a fellow settler known as the father of Norwegian immigration to the U.S.
The farm was listed on the National Register of Historic Places in 1983 and is the inspiration for the Norwegian rock house exhibit at Baylor University's Mayborn Museum.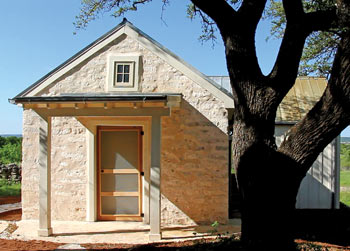 How to Bring New Life to an Old House
Questad Place is Steve and Leslie McConnico's second historic home. They share their tips for renovating old homes.
Find the right person for the job.
"Aggressively interview the architect and contractors, and check their references," Steve says. "We looked at experienced people who had an appreciation for old buildings. We wanted to make this more livable, but keep as much of the character as we could. That was key."
Make a list of priorities.
"We knew we wanted a big room for family and friends, and then bathrooms — because we only had one," Leslie says. "My major thing was to maximize the views and have lots of light."
Stick to your budget.
"I think a lot of times people underestimate the cost," Steve says. "Bathrooms require a lot of plumbing, wiring and building. Be careful with your budget, and if something you want to do is going to get you out of whack, it can wait."
Expect the unexpected.
"Provide for contingencies in the contract, like in case you find a problem and need to rewire," Leslie says.
Renovate in stages.
"It's not always possible to do everything at once," Steve says. "Do what you can, enjoy it, and once you're ready, add to it."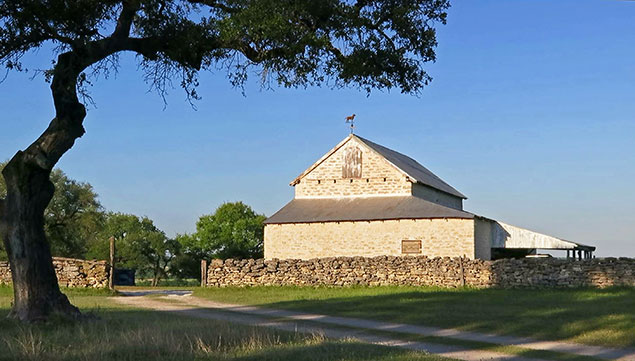 ---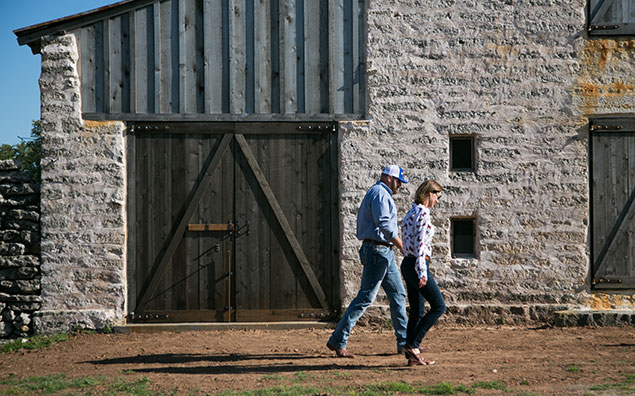 ---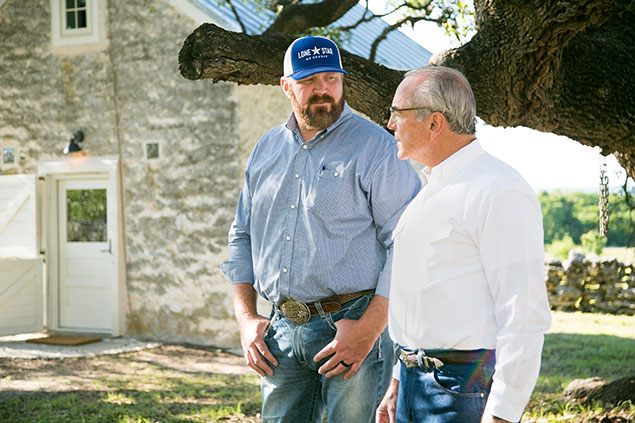 ---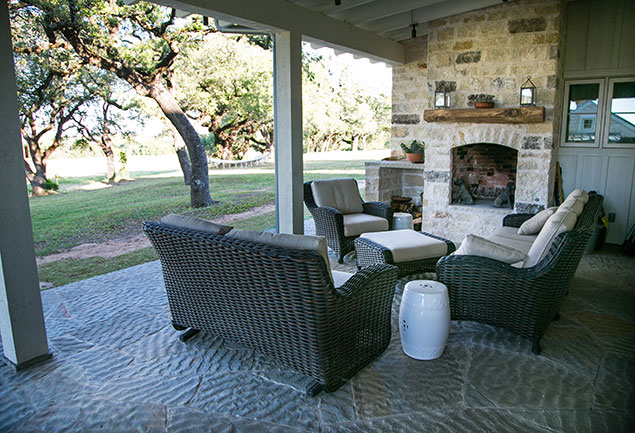 ---
---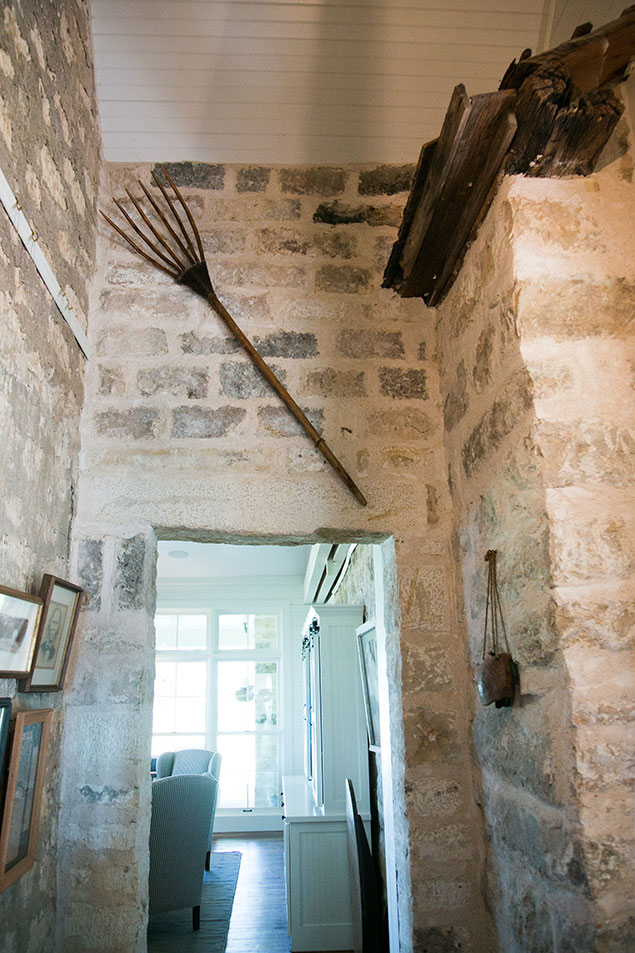 ---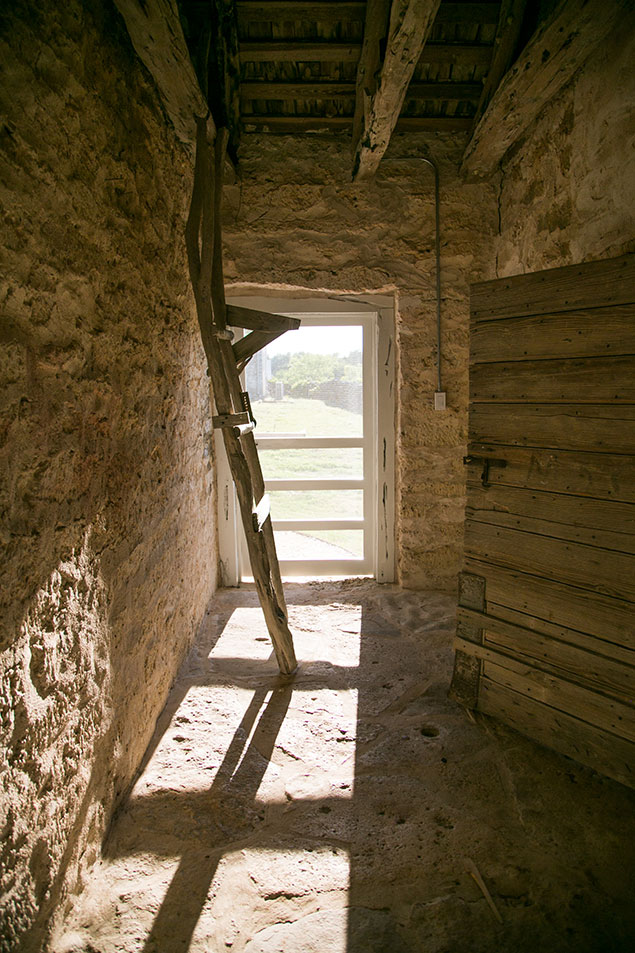 ---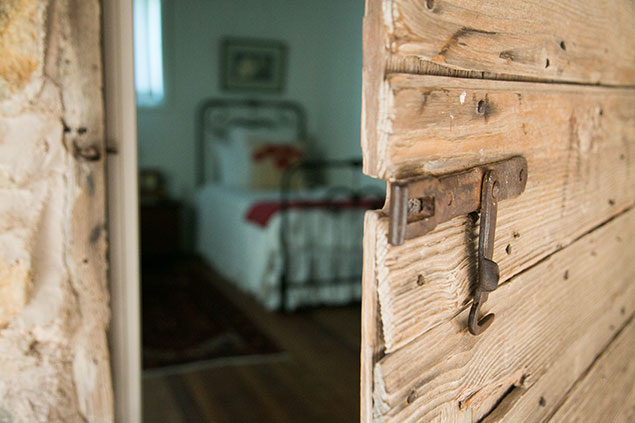 ---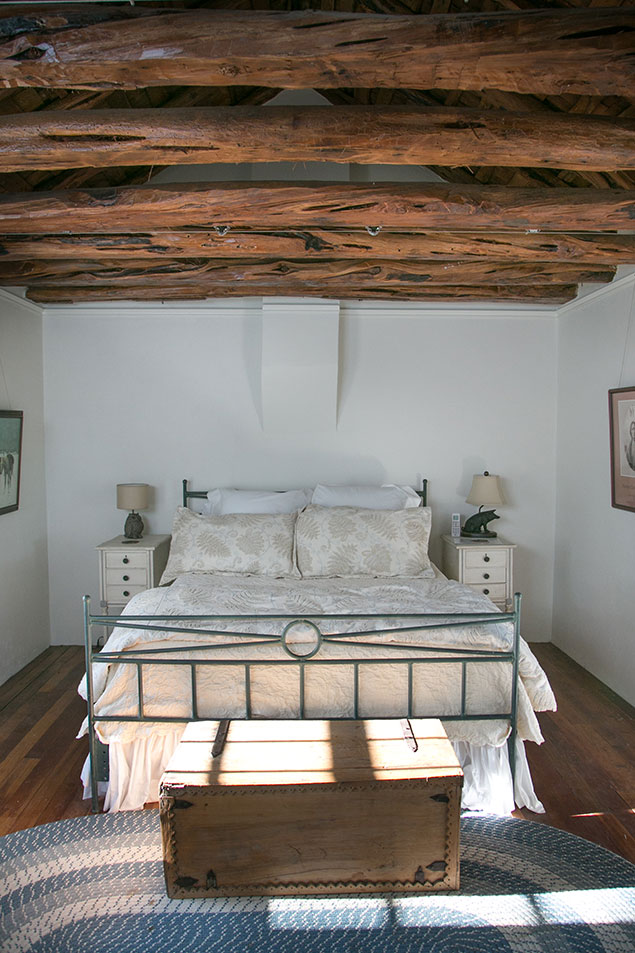 ---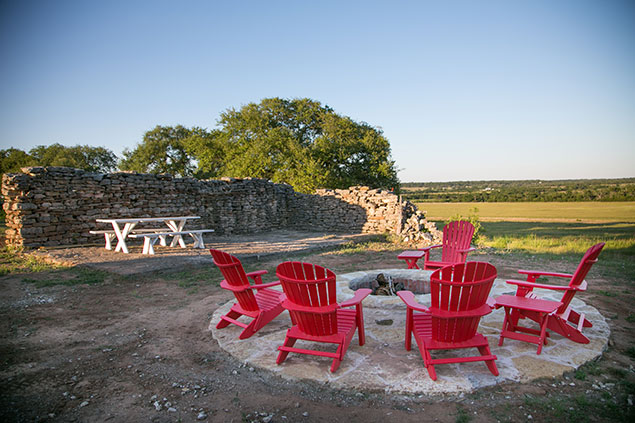 ---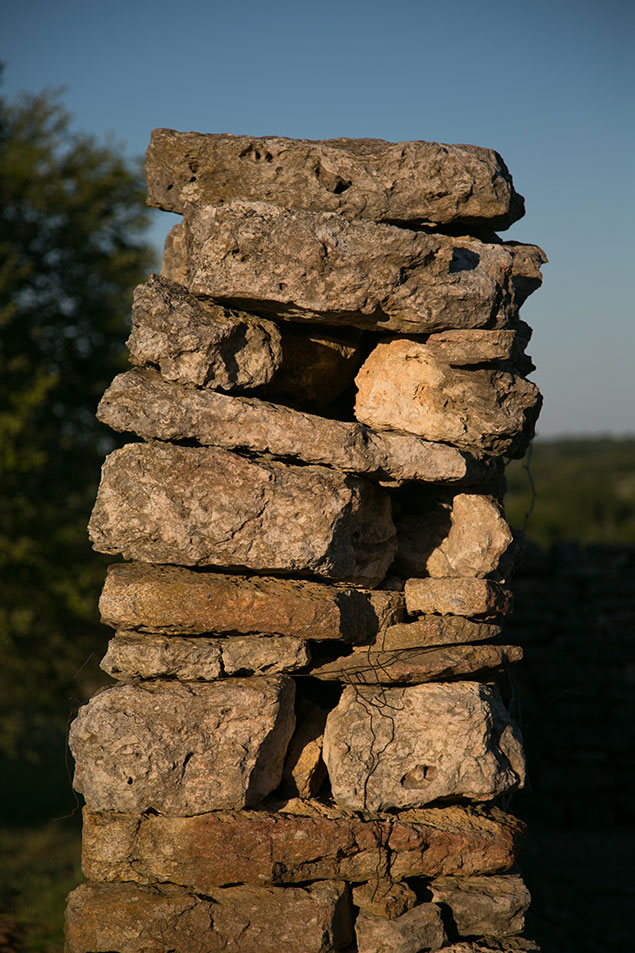 ---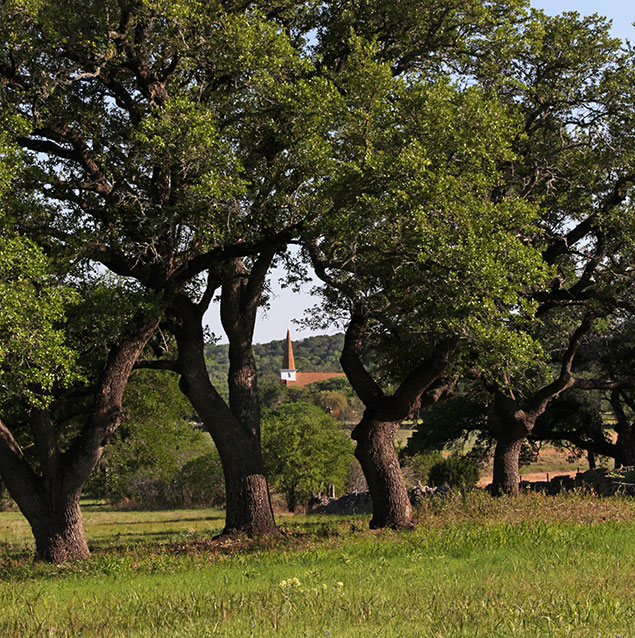 ---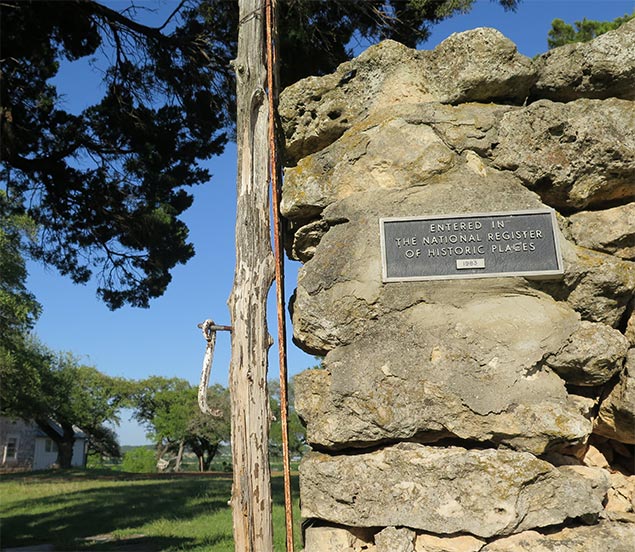 ---
---