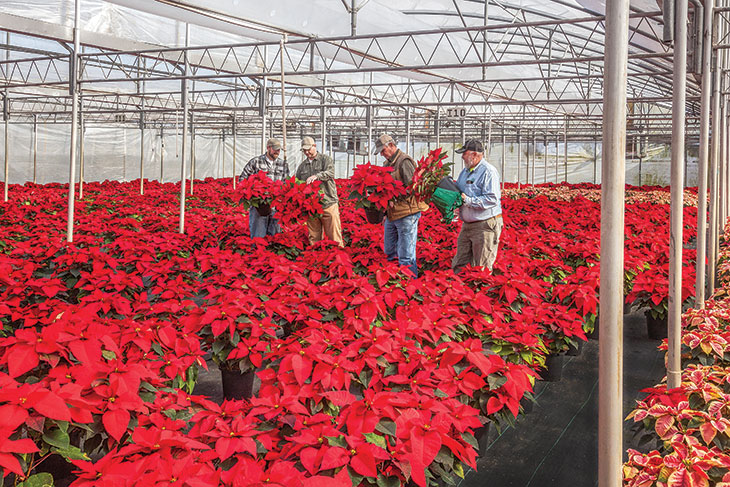 ---
Christmastime at Walt Disney World in Orlando, Florida, is a feast for the eyes. And one of the most memorable sights is the sea of red, white and green poinsettia plants lining the streets of Disney's Epcot Theme Park and The Magic Kingdom.
To help create this botanical show, the famous tourist attraction relies on a north Alabama farm family.
Every year, Hank Richardson and his family, owners of Dixie Green Inc. in Centre, Alabama, provide Disney with thousands of poinsettias.
The Richardsons are a leading wholesale producer of poinsettias in the southeastern United States. Support from Alabama Farm Credit has helped them expand in recent years.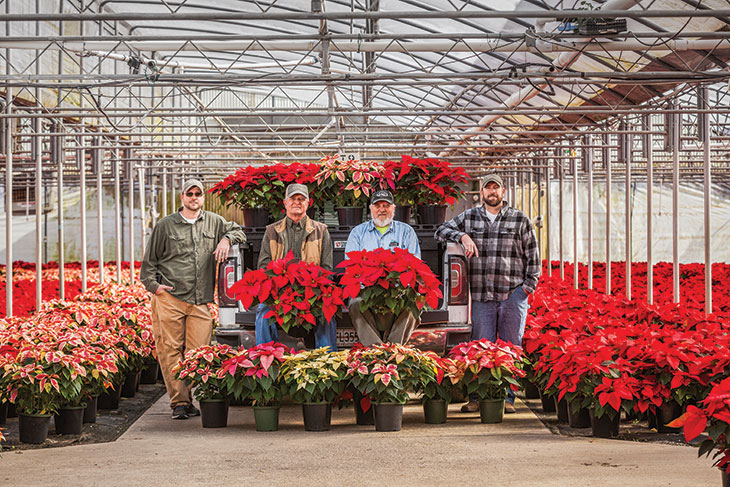 ---
"The problem was that we had a large family, and all wanted to work and live around here. There just wasn't a way for that farm to support us," says Richardson. "We had to get creative, and the greenhouse business allowed us to do that."
Demand From Wholesalers Drives Expansion
The brothers pooled their money and built a greenhouse. At first, they raised annuals and houseplants, which they sold to local garden centers. After a few years, they narrowed their focus to a handful of species including caladiums, calla lilies, sunpatiens, chrysanthemums and poinsettias.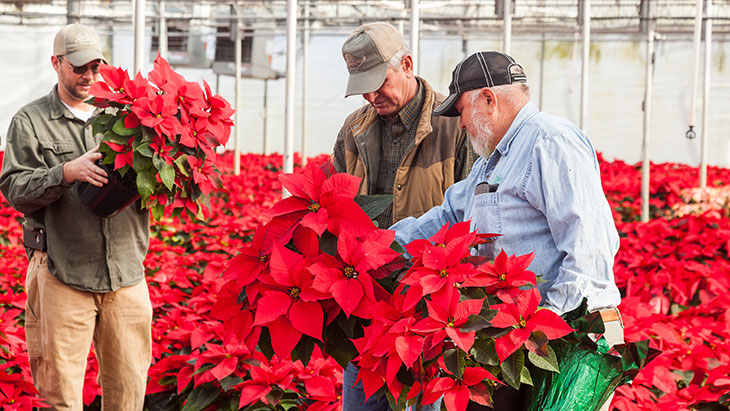 Yet the family never set out to cater to the likes of Disney. When they entered the greenhouse business, they were simply three brothers looking for another source of farm income.
"It's kind of hard to believe, even for me," says Hank Richardson, the patriarch of the operation. "It seems like yesterday we were peddling flowers out of the back of a pickup truck."
Greenhouse Business Supports Entire Family
In 1974, a family friend talked him and his brothers, Harlan and Jerry, into trying the greenhouse business. Until that year, the family raised livestock and farmed corn, soybeans and wheat.
"People seemed to really like the stuff we grew — especially the poinsettias — and we just kept adding greenhouses to keep up with the demand," Richardson recalls.
"... there just wasn't a way for that farm to support us. We had to get creative, and the greenhouse business allowed us to do that."
– Hank Richardson
Today Dixie Green operates on 12 acres of heated space and another eight acres of outdoor growing area.
The staff now includes Richardson and his wife, Sheila; their son John; another son Daniel and his wife, Lauryn; and a niece Amanda. Harlan passed away several years ago, and Jerry recently retired.
Farm Credit Helps Fund Production
Dixie Green began financing with Alabama Farm Credit's Albertville branch in about 2014.
"They have helped a lot with our recent growth," Richardson says. "We use Farm Credit to help fund the production during our busiest seasons. They have been great to work with and really seem to know what a farmer needs."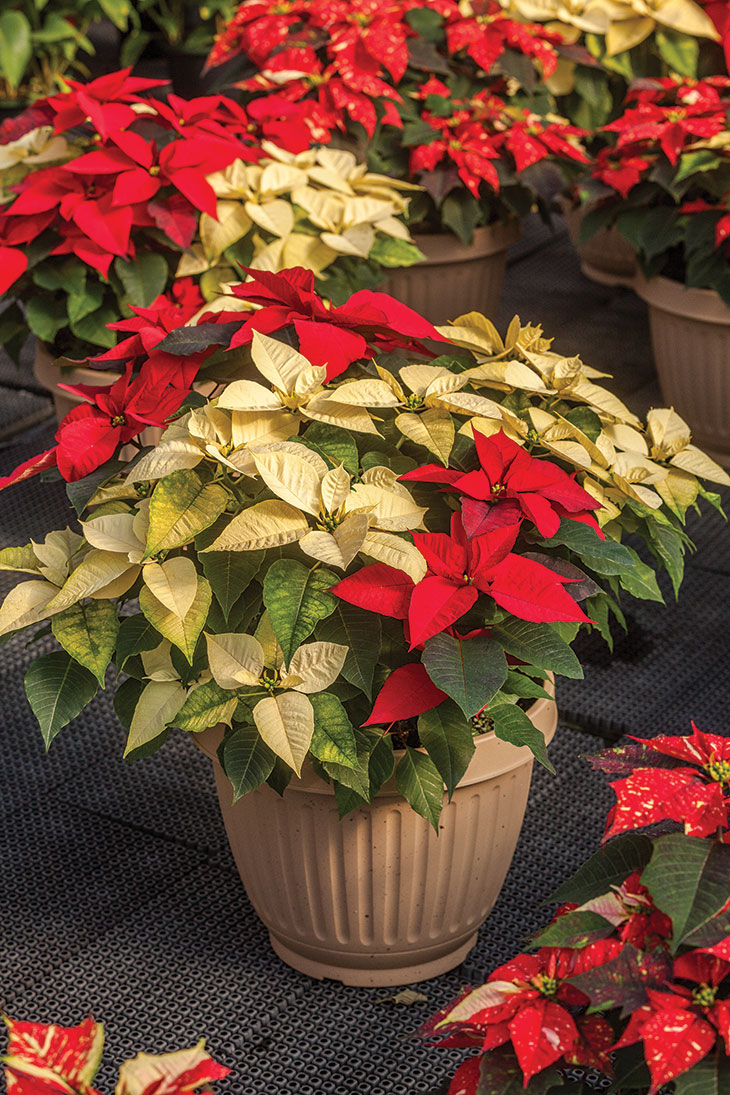 Every holiday season, Dixie Green ships roughly 250,000 poinsettias. These end up in large venues like Disney World and the Gaylord Opryland Hotel, as well as in retail stores, including Lowe's and Wal-Mart. Some are sold in church, school and youth fundraisers.
Family Honored as Outstanding Farmers
Forty-five years in the greenhouse industry has brought the Richardsons much recognition. In April, they received the 2019 Alabama Farm of Distinction Award from the Alabama Farmers Federation. This put Hank in contention for the Swisher Sweets/Sunbelt Expo Southeastern Farmer of the Year.
"These are pretty big awards and we are very grateful just to be considered for them," says Richardson. "But I think the most gratifying thing is that we've been able to make a living in our little hometown by working with family and doing something we enjoy."
– Mark Johnson
Find Dixie Green Inc. online at www.dixiegreen.net.
Related article: A Poinsettia Primer
---