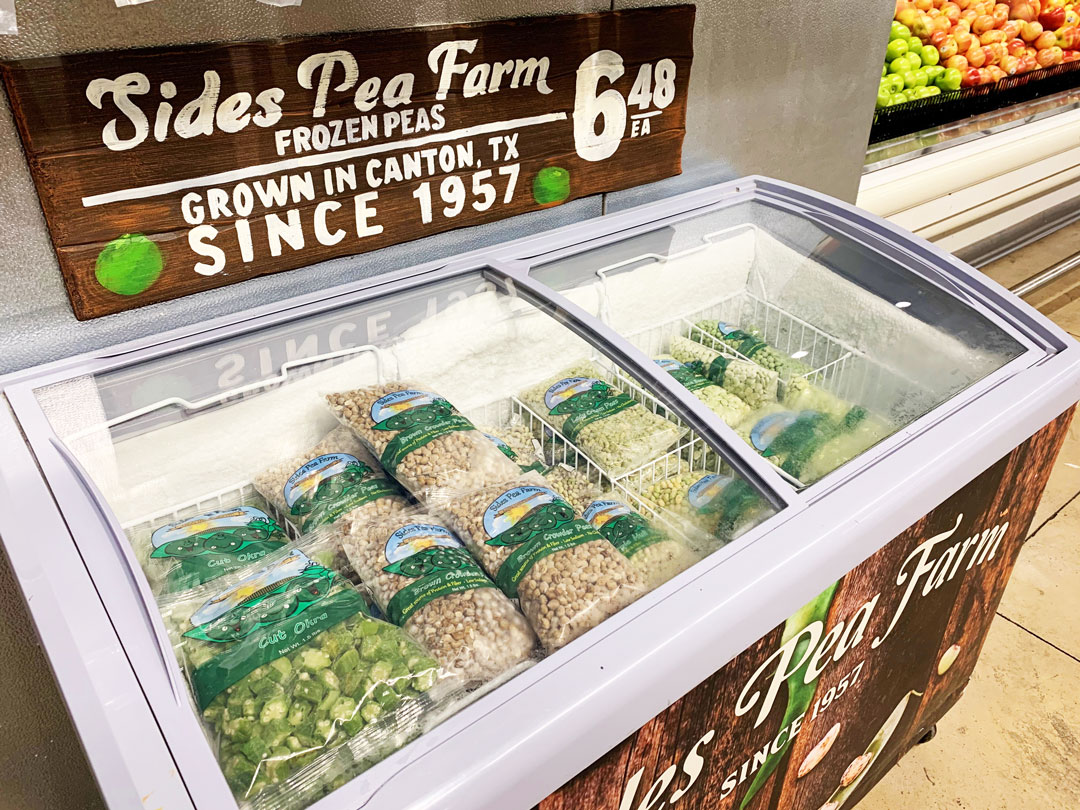 ---
Demand for locally sourced products has soared over the past decade. Consumers want fresh foods grown nearby and products made in America.
What's the best marketing strategy to tap into this market? There's no magic formula, as two Farm Credit customers attest. Here's how they've succeeded, following different approaches.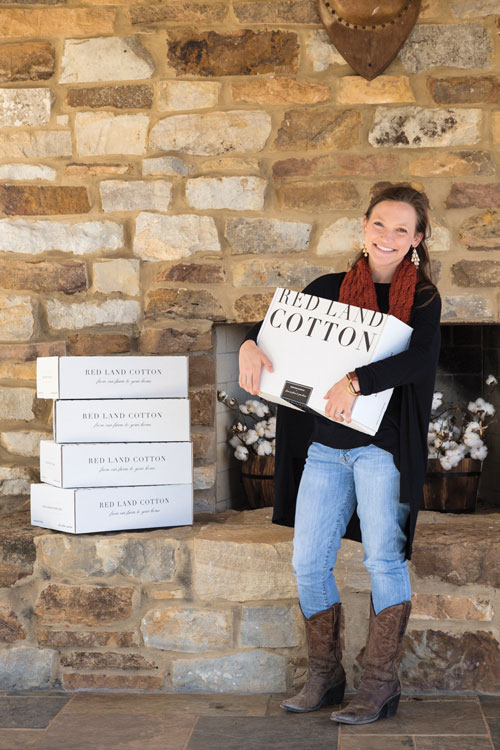 Social media drives Red Land Cotton's direct-to-consumer strategy
For Red Land Cotton, owned by Alabama Farm Credit customer Mark Yeager and his daughter, Anna Yeager Brakefield, marketing is the key to success. Like other cotton farmers, they faced declining prices and rising costs.
Rather than switch to a different commodity, the family decided in 2016 to turn their homegrown cotton into heirloom-quality bed linens they'd sell online.
Starting with market research
From her experience working for a New York ad agency, Brakefield knew the steps.
"I did market research on people doing something similar in the bedding and home linens space — how they were positioning themselves, and how my story was different from theirs," says Brakefield.
Hers was the story of a longtime farm family growing cotton sustainably and ginning it themselves — a family wanting to rejuvenate the U.S. textile industry and keep jobs in America.
"I wrote out our story and what we hoped to accomplish," she says. "It's something I refer to often to make sure we're still doing what we set out to do."
Next, she created a marketing plan. It included:
Vision
Objectives
Profiles of the key players and products
Product details
Timeline
Pricing analysis
Placement — direct farm to consumer
Verbal and visual brand identity
Building on digital marketing
Red Land Cotton's direct-to-consumer strategy hinges on digital marketing.
Brakefield created a website and hired agencies to guide PR and promotions, while she handles social media marketing. The company's slogan, "from our farm to your home," targets consumers who prefer quality, homegrown products.
Now with a well-established customer base, Brakefield is turning to social media influencers, such as bloggers and YouTube video hosts, for product mentions.
"Building brand equity through word of mouth with influencers is powerful, but you can't expect to do that out of the gate," she says. "You have to invest in upfront marketing to tell your story."
Analyzing the data
Brakefield monitors web and social media performance every few days, analyzing SEO (search engine optimization), engagement and ad results.
The company's strategy is proving effective. Within three years, sales jumped 40%, and double-digit growth continues.
"We are not doing anything radically different year to year," she says, "just continuing to grow our base. And that goes back to building brand equity."
Learn more at redlandcotton.com.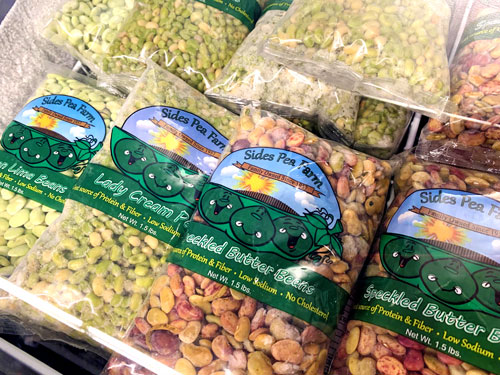 Word of mouth and product packaging build wholesale market for Sides Pea Farm
For Sides Pea Farm, the largest producer of peas in Texas, nothing beats the value of word-of-mouth marketing.
What began as a 70-acre farm near Canton in 1957 is now a 1,500-acre operation selling Sides-branded peas in major Texas grocery chains. But it was the farm's own direct-to-consumer sales that led to wholesale distribution.
"I grew up helping my grandparents, Winford and Virginia Sides. He did the farming, and she did the selling at the farm store and farmers markets," says Brandon Sides, Legacy Ag Credit board vice chair.
Building on an existing brand
When he took over operations in 2007, Sides saw an opportunity to tap into his grandparents' large customer following and strong brand.
"They'd been on Dallas news shows and even The Today Show," he says. "We didn't see the need for social media or other paid marketing."
What he did identify, though, was a need for better packaging if they were to gain grocery display space. He first sold peas in clear bags with just a sticker on them.
"We purchased a packaging machine, which enabled us to create our current branded packaging on thousands and thousands of bags," Sides says.
Getting into grocery stores
A grocery store scout saw their product at farmers markets and reached out. That first placement in an HEB Central Market in Dallas attracted other grocery buyers.
"Someone sees a product in a store, and they want it in their store," he says. "Central Market really was a trendsetter, and other grocery chains took note.
"There weren't a lot of fresh peas and beans in stores. They're a niche product, and only available at certain times of the year. So they make a good display," says Sides.
Since then, Sides has placed his produce in HEB stores, Whole Foods, Brookshires, Trader Joes and more.
Now he also offers frozen peas to create year-round sales, which is helping grow his retailer list. Since entering the grocery market in 2007, Sides Peas has more than tripled its sales volume and the on-farm store has a waiting list.
"People stand in line to talk to my grandmother," Sides says. "She is our marketing."   
Learn more at sidespeafarm.com.
–  Sue Durio
Marketing: A Lender's Perspective
Want to increase the chances of getting your loan approved? A sound marketing plan will show your lender how your business will generate income — and may help you achieve your business goals faster.
When's a plan needed?
"The less experienced the borrower, the more important a marketing plan is," says Robert Ward, Capital Farm Credit's senior relationship manager, commercial ag lending, in Rosenburg, Texas. "If the business is a startup or it's expanding into a new market, marketing is important to the lender. If it's an existing business with a solid sales track record, marketing may not come up in the initial conversation — but it usually does in the underwriting phase."
Ward sees more and more customers — large and small — becoming sophisticated marketers.
And with today's technology tools — from consumer-friendly websites to digital advertising — any agribusiness can up its marketing game, he believes.
What should a plan address?
Before you meet with your lender, Ward says, be sure your plan answers these questions:
What's special about your product or service?
Who is your market?
Who are your buyers?
How will you differentiate yourself from the competition?
How are you going to advertise or promote the product?
How will your marketing plan translate to sales and your bottom line?
"The most important thing is sales and net earnings to repay the proposed debt," says Ward. "We're looking for the results of the marketing plan, not just the plan itself."
---