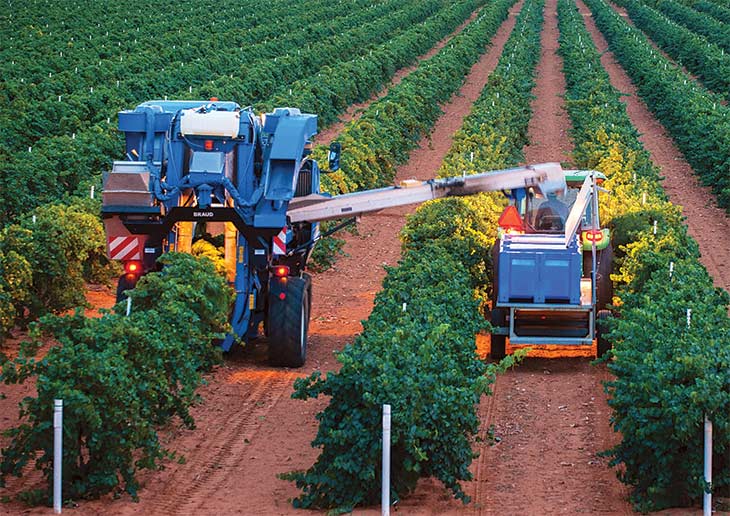 ---
Once upon a time, wine appreciation meant savoring color, flavor and bouquet. These days it's hard to take a sip without also admiring the growing industry.
The number of U.S. wineries is increasing about 5 percent a year, creating a thirst for more vineyards. To keep pace, wine-grape production is on the rise in states like Texas, where production increased more than 50 percent from 2014 to 2016. Grapes also fetch nearly twice the price in the region as in California.
Strong interest in the industry is generating plenty of inquiries for loan officers like Mike Metzig, senior vice president of lending at AgTexas Farm Credit Services in Lubbock. Whether customers want to buy land for a vineyard, craft their own wines or diversify an established farm by growing grapes, Farm Credit offers an array of financing options.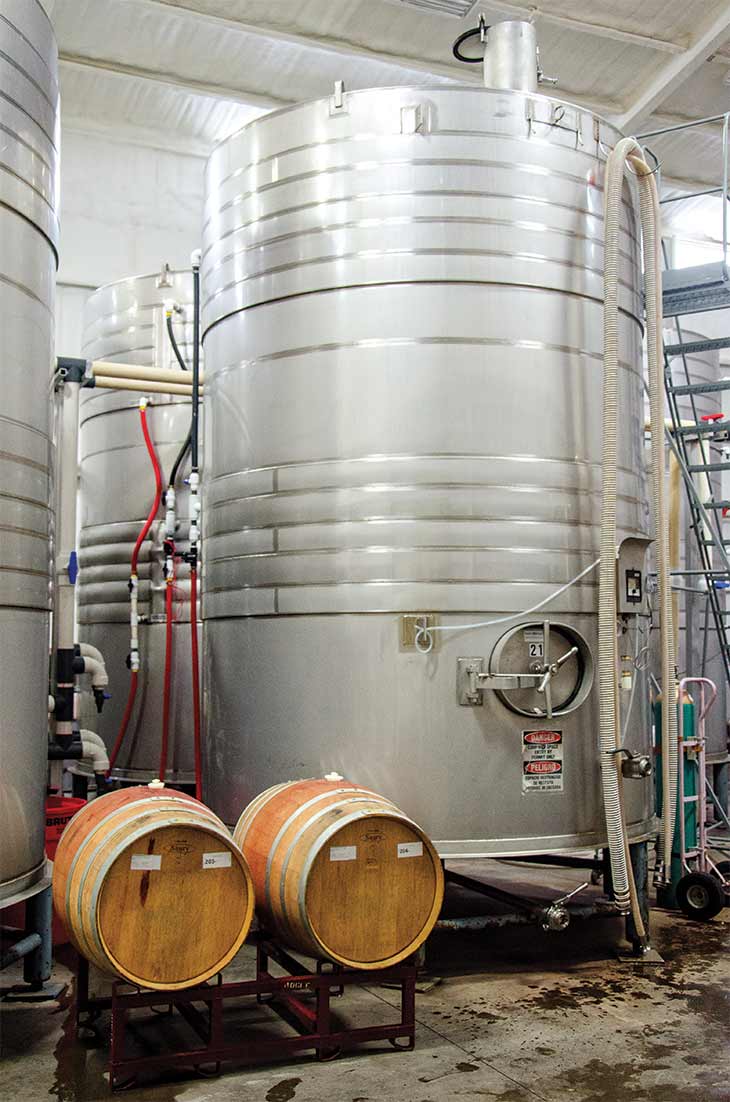 One big advantage is Farm Credit's ability to finance land for 20 or 30 years, versus
10 or 15 years at a commercial bank, Metzig says. Financing is also available for capital improvements, equipment, construction and operating expenses.
"There are times we have three types of loans at the same closing for somebody who is getting into it for the first time," he says.
One thing he tells customers is how important collateral and cash flow are, especially for vineyards, where it takes a few years to harvest the first good grape crop after spending up to $14,000 per acre on trellises and vines. Borrowers should plan how they'll cover their loan payments in the meantime, and have land or equipment as collateral.
Whatever the situation, Farm Credit lenders have the agricultural expertise to custom-tailor financing. Options like the products below vary by association, so talk to your local loan officer to learn more.
Land and Improvements
Capital improvement loans finance land or land fixtures such as water wells, irrigation systems, roads and electrical lines. Lenders typically finance up to 80 percent of the cost, and require a down payment or equity in land for the remainder. Terms can be long or intermediate, such as 20 years for land or 10 to 15 years for improvements.
Construction
Construction loans finance structures such as tasting rooms, production facilities and warehouses. Borrowers pay only interest until construction is completed, when the loans convert to permanent financing with up to a 20-year term.
Equipment
Loans and leases each have their advantages for equipment such as tractors, spray rigs, fermentation tanks and bottling lines. Loans require down payments, typically have 5- to 7-year terms, and enable borrowers to deduct interest and depreciation on taxes. Leases often have low or no down payments, help preserve cash flow, and enable lessees to deduct entire payments on taxes.
Operating Expenses 
Revolving lines of credit cover labor, supplies and other day-to-day business expenses, and can be renewed to suit the production cycle — generally every 12 to 18 months. How much borrowers can draw at any point depends on collateral such as inventory, accounts receivable and other growing crops.
"We'll look at their financials every year when we renew that operating line," Metzig explains. "Typically, if things go smoothly, they clear out the balance and go again the next year."
– Staff
---