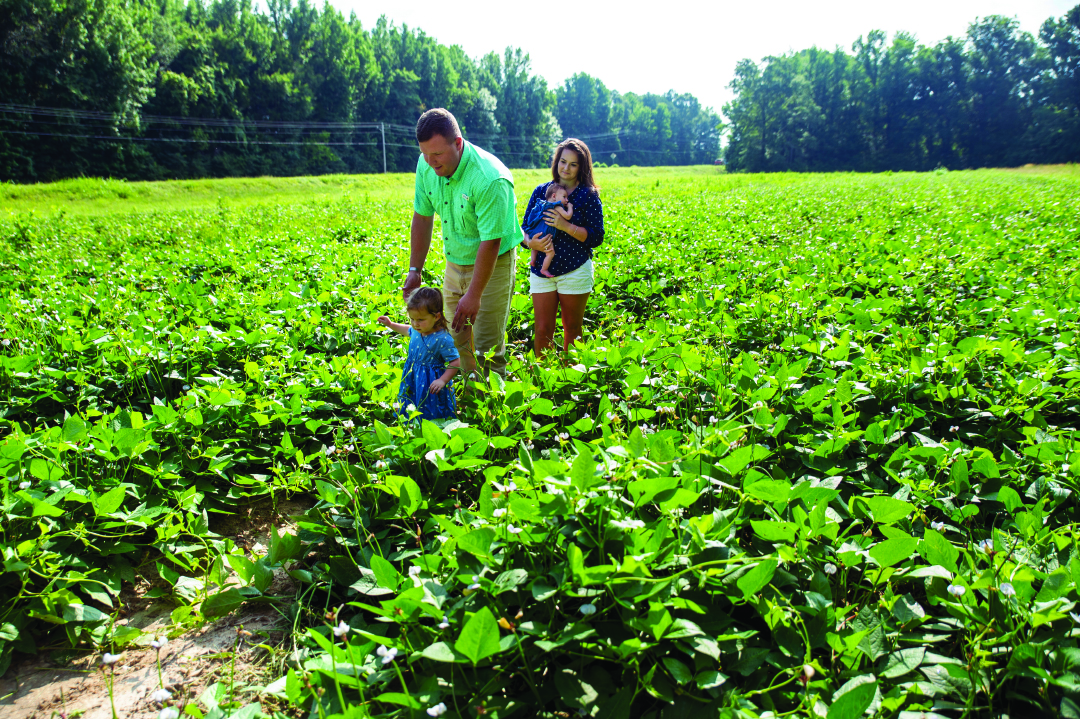 ---
You grew up in town. Never farmed. And were living in North Carolina. So why would you buy acreage in Mississippi sight unseen?
In the case of Rob and Jordan Jones, they knew it was what they were meant to do.
Rob visited a farm as a kid and decided right then he'd be a farmer someday. He got the chance when a 35-acre tract went on the market near Water Valley. With financing through Mississippi Land Bank, the Joneses became farmers in 2018.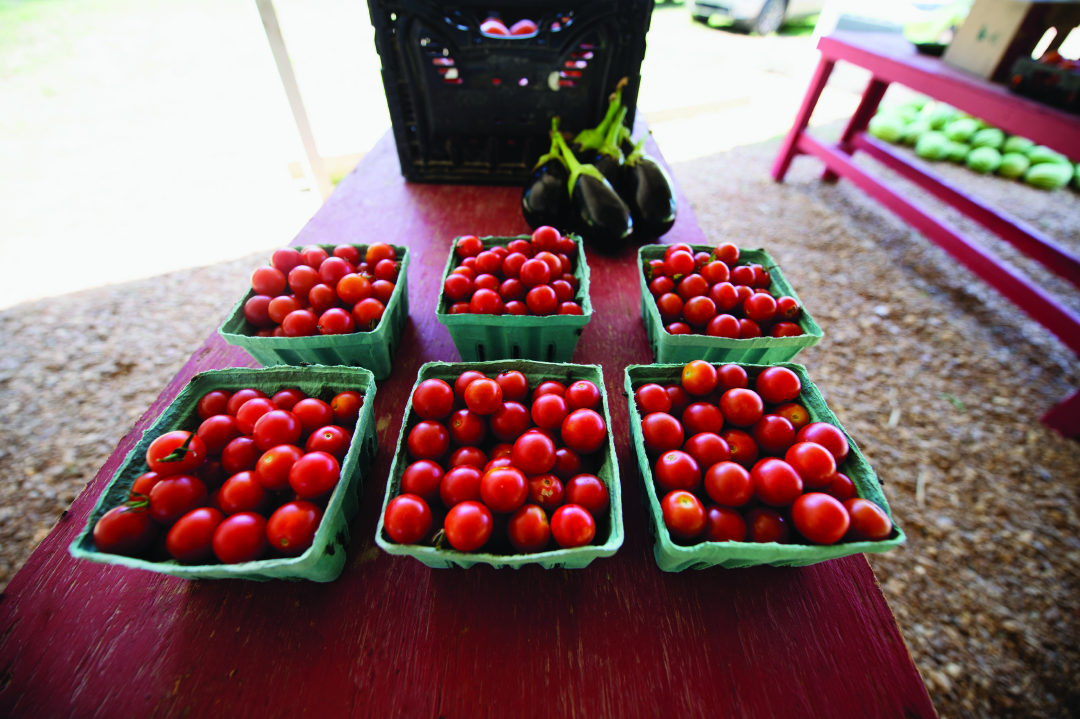 Thriving business in three seasons
Since then, the couple has built a successful farm with 20 employees. In July alone, they handpicked 800 pounds of tomatoes, 300 pounds of sweet corn and 600 pounds of okra — every two days. That didn't include all the other vegetables they grew.  
"We have something in the ground year-round," Rob says.
Five-star produce – guaranteed
In just three years, Jones Family Farms have become widely known for quality.
Often customers are lined up at their produce stand long before it opens. People drive 90 minutes from Memphis, Tennessee, just to buy their vegetables – rated 5-stars by customers.  
"We guarantee our product," Rob says. "If a customer isn't happy, we replace it free."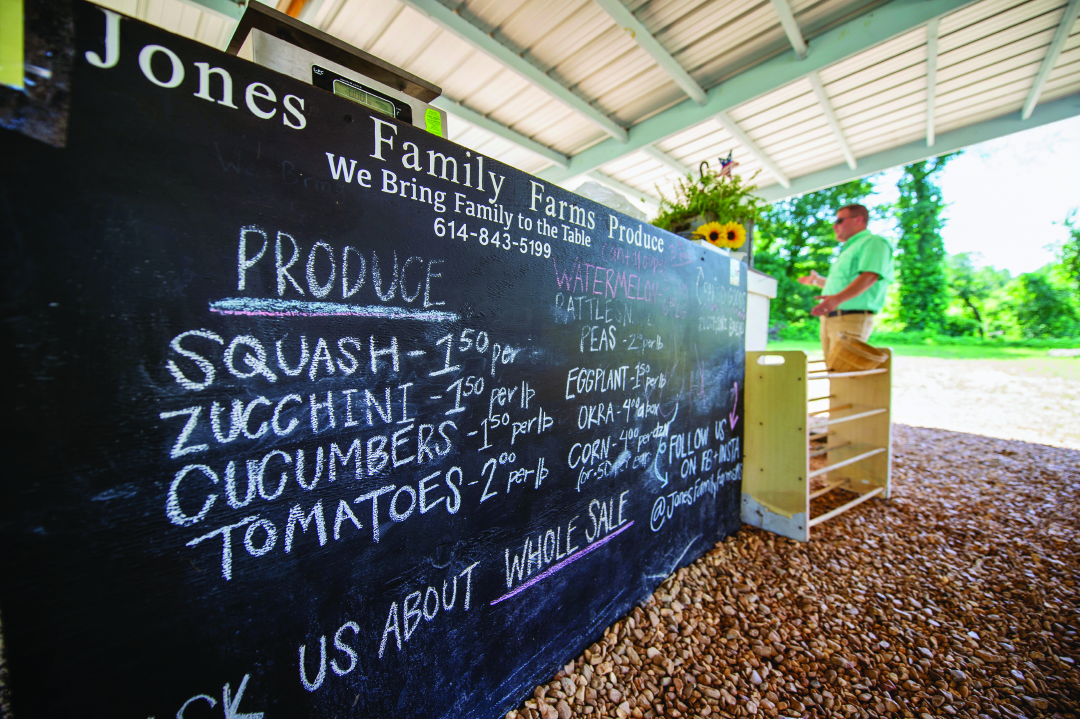 Handpicking to automation
"Efficiency is always a challenge since we pick everything by hand," he says. That's why he looks for ways to innovate.
The Joneses took a step toward automation by buying a new tractor with financing from Mississippi Land Bank.
"We talked with several lenders before choosing Mississippi Land Bank. They were the easiest to work with and most helpful," Rob says.
Family key to success
There's a reason their operation is named Jones Family Farms. The whole family is involved. Rob manages the growing. Jordan handles business operations. And two-year-old Reagan raises bunnies.
Family is so important, their motto is "We bring family to the table."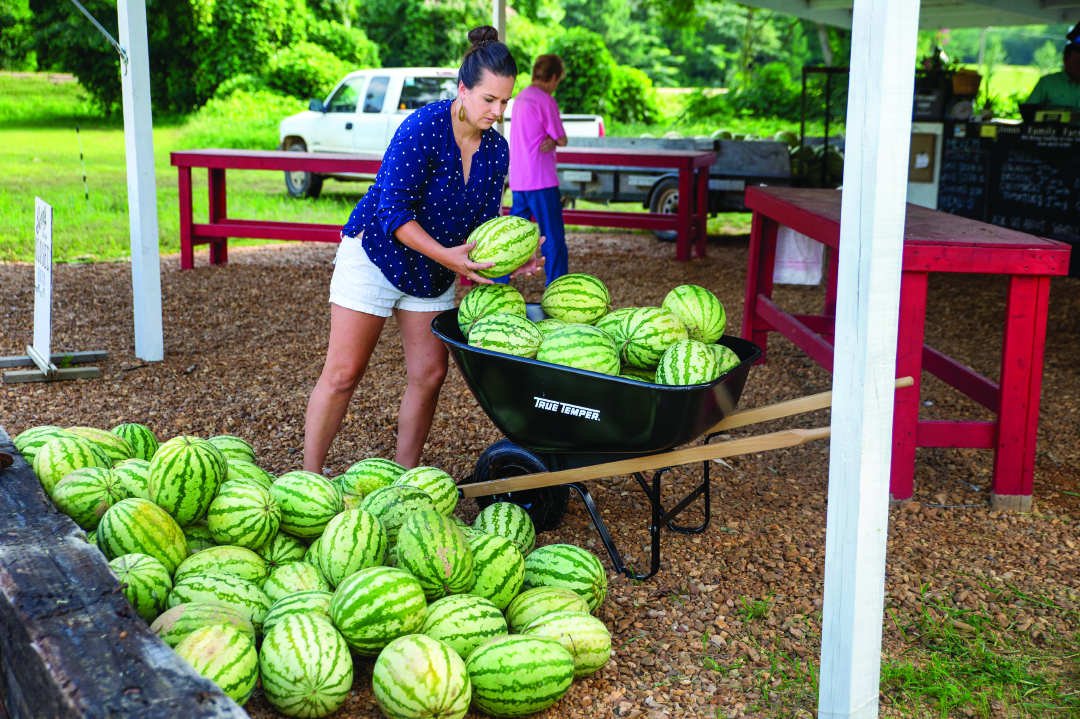 "Christ leading the way"
Not only is Rob a full-time farmer, he's a part-time minister. He became pastor of Woodland Hills Baptist Church in Water Valley this past summer.
"We're where the Lord wants us to be," Rob says. That's why "Christ leading the way" is printed on their logo.
"The produce stand is a good way to share the Gospel," he adds.
 "The Joneses have become a staple of the community in a short time," says Matt Crick, their loan officer. "They're a good example of the next generation of farming."
– Staff
---