One hundred visionaries who are changing rural communities and agriculture for the better received special recognition this year through the Farm Credit 100 Fresh Perspectives program — part of Farm Credit's centennial celebration.
A panel of experts in rural matters selected the 100 leaders from nearly 1,100 nominees, 10 of whom received $10,000 awards to help further their contributions to a vibrant future for their communities and industry.
Landscapes congratulates the five honorees from the Texas Farm Credit District.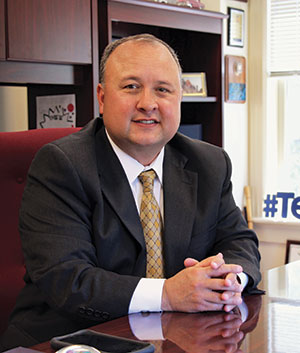 Aaron Alejandro | Wichita Falls, Texas
Leadership (21 and Up)
Fifteen years after his election as Texas FFA president changed the course of his own life, Alejandro became executive director of the Texas FFA Foundation, opening doors for other youths by securing resources for agricultural science education.
Under his leadership since 2000, the foundation has forged corporate partnerships, permanently endowed scholarships, created student ambassadors, and developed mentoring, agricultural advocacy and teacher development programs. His latest project, Texas Needs the FFA, is using digital and social media in ways that could change ag education nationwide.
"When those kids zip those blue jackets up, you don't know if they come from a broken home, if they're poor or rich," he says. "All you know is they're in an organization that's full of opportunity. If we empower them to think big and dream big, with an understanding of agriculture, they can be big. It will pay great dividends down the road."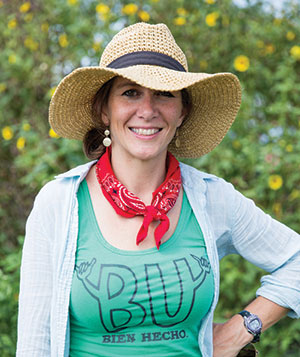 Aislynn Campbell | Corpus Christi, Texas
Rural and Urban Connection
Campbell is a champion for healthy food. She first became passionate about what she feeds her family, and expanded her focus to her community when she learned about high local rates of childhood obesity and diabetes.
To improve access to nutritious, affordable, locally produced food, she founded the Corpus Christi Downtown Farmers Market in 2012 and the nonprofit organization GROW Local South Texas in 2013.
Today about 600 customers buy produce, meats, breads and other items from about 25 local vendors at the weekly farmers market. GROW Local's cooking demonstrations, learning garden, tours and classes inform and inspire consumers.
"We have grown in size, and have more variety of produce than I've seen in all the years that I've been going to farmers markets," Campbell says, adding that many local farmers are stepping up to meet the demand. "We're selling everything we have, and need them to produce more."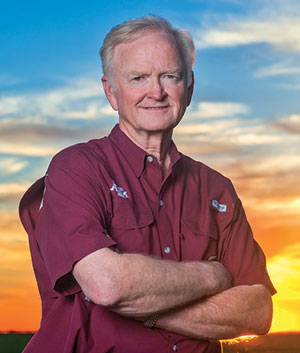 Jimmy Dodson | Robstown, Texas
Leadership (21 and Up)
Dodson is chairman of the Farm Credit Bank of Texas and serves on the boards of the Texas Agricultural Cooperative Council and the Gulf Coast Cooperative. Past chairman of American Cotton Producers, the Cotton Foundation and the National Cotton Council of America, he also is a former Cotton Incorporated director and a founding member of Cotton LEADS, an alliance of U.S. and Australian producers.
Among his honors are the National Cotton Council of America's highest award, Cotton Grower magazine's Cotton Achievement Award and the Southwest Region Farm Press High Cotton Award.
"I hope to achieve better understanding of agriculture by all stakeholders, and lower barriers to entry and success for producers of food and fiber by better communication, realistic and effective regulations, fewer trade imbalances, coordinated research, and a meaningful and simpler governmental safety net," he says.
A member of Texas Farm Credit Services, the third-generation farmer grows cotton and grain, and operates a seed sales business.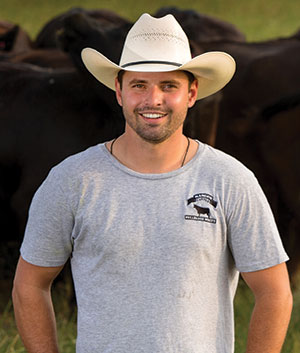 Josh Eilers | Austin, Texas
Beginning Farmer Or Rancher Achievement | Top 10 Honoree
Eilers is the national Top 10 winner in his Fresh Perspectives category. A U.S. Army Ranger veteran, he served in Iraq and Afghanistan before starting Ranger Cattle, a purebred Wagyu seedstock and beef operation, in 2011. He bases his selective breeding decisions on genetic testing and other scientific methods, producing high-quality beef that he sells online, at six local farmers markets and to eight restaurants. He also participates in the Farmer Veteran Coalition's Homegrown by Heroes labeling program.
"When I was in the military, I knew what I did was important," Eilers says. "It gave me that drive and motivation every day or every mission. It mattered, you know? "Raising cattle and supplying consumers and restaurants directly is like that. Every day, 52 people in Austin eat because of meat that our ranch supplies. That makes my days rewarding."
Eilers is a Capital Farm Credit member.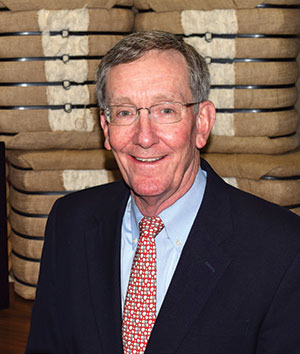 Steve Verett | Lubbock, Texas
Rural Policy Influence
Verett is executive vice president of Plains Cotton Growers Inc., which represents farmers in 41 Texas counties who produce up to 30 percent of the U.S. cotton crop. A co-founder of the Southwest Council of Agribusiness, he also is past chairman of the chamber of commerce in Lubbock, where about 80 percent of the area's agricultural economic activity is tied to cotton production and processing.
He was instrumental in developing the cottonseed insurance endorsement under the federal crop insurance program, and has been working to have cottonseed classified as an oilseed under the farm bill to strengthen the safety net for producers.
"All agribusinesses and all commodities together are the beneficiaries of good farm policy," says Verett, a firm believer in coalitions. "Our goal here is to make a bigger impression and bring more people to the table."
A partner in a family farm that produces cotton, wheat and sorghum, he is a member of Capital Farm Credit.
– Staff
---