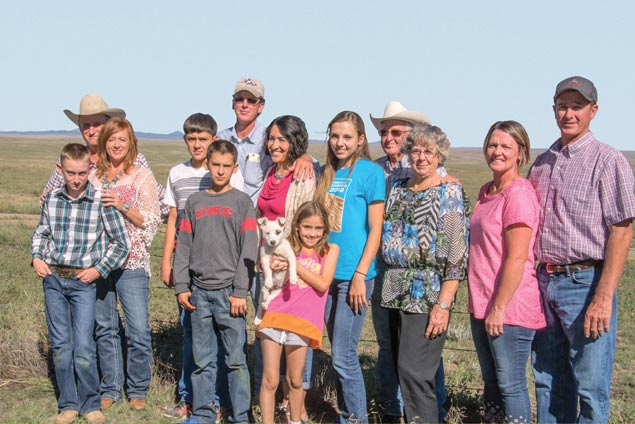 ---
For months, over breakfast and before lights out at night, Frank and Jeannie Burton bounced ideas back and forth about the future of their ranch estate. Married more than five decades and parents to six children, the New Mexico cattle ranchers had decided they were ready to downsize their extensive business interests.
"We knew we needed to plan our estate," Jeannie says. "But we wanted to do it in the simplest way, so if something happened to us, the kids wouldn't have a big mess to deal with."
But how, they wondered, should they fairly transfer properties to their grown children, some of whom had no interest in ranching?
That discussion lasted nearly a year and would later involve their trusted family attorney and their Farm Credit lender, Ag New Mexico.
Resources
Need more guidance? Check out these free online resources:
Farm Transitions. Funded by the USDA Risk Management Agency, this website can help you prepare for when and how your operation will change hands. Fill out questionnaires and worksheets to create a simplified strategy toward planning your estate.
Paper copies of the 161-page "Farm Transition Toolkit" may be purchased for $10 from the Minnesota Institute for Sustainable Agriculture by calling (800) 909-6472.
AgTransitions. This free online resource was developed by the University of Minnesota to help farmers and ranchers pass their businesses to the next generation. Use the site's online tools to nail down goals, examine transfer strategies and tax issues, and develop a written transfer plan. AgTransitions has links to more than 80 online resources along with tips, worksheets and videos.
Farm Journal Legacy Project. Begun in 2008, this 10-year project aims to help farm families experience multigenerational success. Through the website, you'll get access to workshops, planning tools, case studies and more.
www.farmjournallegacyproject.com
Estate planning videos. A 12-part video series on estate planning, narrated by Dr. Wayne Hayenga, is available on YouTube. The videos discuss estate planning laws, family considerations, the components of a will, living trusts and durable general power of attorney.
Starting Small
As a young man, Frank Burton longed to own land. His dad was a carpenter and a farmer in Clovis, N.M., and Jeannie's father worked for the railroad and ranched. Out of college, Frank worked for a packing house in Pueblo, Colo., saving up for the day that he and Jeannie could start their own ranch.
That day came in the early 1970s when, with two young children, Justin and Jeff, he and Jeannie took the plunge and purchased 91 acres at Black Lake in northeastern New Mexico.
Their new lifestyle wasn't easy. At times, the Burtons barely got by and had to borrow money to pay their monthly land note. Eventually, they borrowed a little extra and bought their first 10 cows. Jeannie, who'd heard a news account of lightning striking some cattle dead, worried constantly that the same would happen to theirs. But the cattle survived and brought enough at sale for the Burtons to pay their note and purchase 20 more head of cattle.
Their cattle business grew rapidly, and Jeannie learned not to worry so much. Then, in 1973, the cattle market crashed, taking the Burtons with it. But the family hung on and grew in size with the additions of Pamela, Albert and Trilby. Along the way, another child, Warren Rice, joined the family. Together, they'd all spend summers in the mountains at Black Lake, where they'd graze their cattle. Come winter, they'd haul the cattle down to grasslands near Springer.
"Back then, we were colorblind when it came to buying cattle," Frank says. "We'd buy whatever we could to make a dollar. Now we run about 75 percent black Angus."
In 1979, Frank and Jeannie formed Burton Enterprises Inc. The following year, they bought what would become Antelope Valley Ranch, a cattle operation north of Springer. There, they built a one-room shop, which housed the family until their home was built. They continued to buy more land, along with interests in feedlots and auction barns.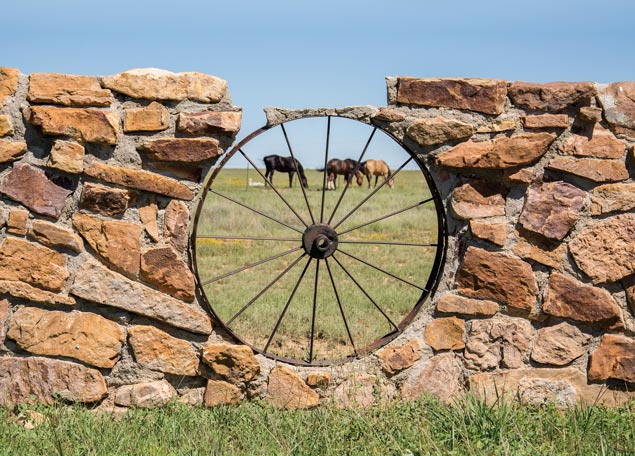 ---
"After we left Pueblo, we could have gone anywhere," Jeannie says. "But we chose this place so our kids could go to a small school, be a part of a community, and live close to family."
The Second Generation
Much has changed since those early days. The Burtons' six children each have their own families and busy schedules. Grandchildren total 20, and a third great-grandchild is on the way. Three of their adult children, Jeff, Pamela and Albert, and their spouses partner with one another in various ranching ventures. They also run their own businesses and cattle operations, some of which were purchased from Frank and Jeannie.
"We weren't ready to quit ranching completely, but we wanted to get out of our children's way," Frank explains. "So after Jeannie and I talked about what we wanted to do, we came up with a plan to sell different parts to different children at market value. We planned everything out and took it to our attorney, who drew up the legal documents we needed.
"If people are just given things, they don't take as much pride in them," Frank adds. "At least, that's our theory."
"If people are just given things, they don't take as much pride in them," Frank adds. "At least, that's our theory."
— Frank Burton
After that, the Burtons made their offers, which included easy financing terms. Children could accept or reject the deals. Daughter Trilby and her husband, Jarrod Webster, agreed to buy her parents' interest in a Clayton feedlot, while Pamela and her husband, Pete Slater, purchased a ranch in northeastern New Mexico. In January 2015, Jeff and Albert bought out Burton Enterprises Inc. from their parents.
"Two sons have no interest in the cattle business, so we made other concessions for them," Frank says.
"We forced the rest to take everything off our hands," he adds, chuckling. "But we did it with no strings attached. They can sell their properties if they want to."
John Heckendorn, vice president and branch manager with Ag New Mexico in Belen, assisted the Burtons — many of whom were already Ag New Mexico customers — with financing and transferring properties.
"They are pillars of the ag community in New Mexico," he says of the family. "They've been around a long time and have a solid reputation."
Among the Burtons, Jeff has been an Ag New Mexico member the longest.
"I took out my first loan in 1995, and I've been with them ever since," he says. "Ag New Mexico has been good to us and supported our families in so many ways."
Tight Family Bonds
Aside from partnerships with his siblings, Jeff and his wife, Shana, own a trucking company, run cattle and grow hay. Shana also teaches first grade in Springer. Albert and his wife, Monica, who is the ranch bookkeeper and a Springer school board member, own Western Beef Marketing, which buys and sells cattle for customers. Pamela works as the clinical director for a nonprofit children's treatment center, while Pete manages the ranch where the couple lives near Bard, N.M.
"We were taught by experience to diversify," Albert says. "We all do something different, not just one thing."
With that diversification comes a willingness to adapt.
"We do whatever makes sense at the time," Jeff says.
"During a bad drought five years ago, we had to lease pasture somewhere else. We were then deeply in cow-calf operations. So we had to sell and get into yearlings," he explains. Although their operations are based in New Mexico, they also do business in neighboring states.
Now and then, a few Burtons may get crosswise with one another, which happens in any family. But not often.
"Yes, it's tough sometimes," Jeff admits. "We're all strong-minded, which could pose problems, but we don't let it. We always find a way to get along."
With future family relations in mind, Frank and Jeannie didn't want to partner together any siblings in the business deals they offered. But it couldn't be avoided in selling Burton Enterprises to Jeff and Albert.
"Estates are tough," Jeff says. "There's no easy way."
As for Frank and Jeannie, they kept their home and a few acres. They lease some neighboring land, where they run their cattle. They also still own an interest in a Clayton livestock auction barn.
"We're doing what we want to do," Frank says. "Why quit?"
Since downsizing, however, the couple has been enjoying life more and have had peace of mind.
"We've seen so many ranches go from one generation to the next, and they go broke because they can't hold it together," Frank says. "I think everyone should think of estate planning. They should have a solid plan in place, instead of letting the courts and attorneys decide. We're sure glad we did."
---