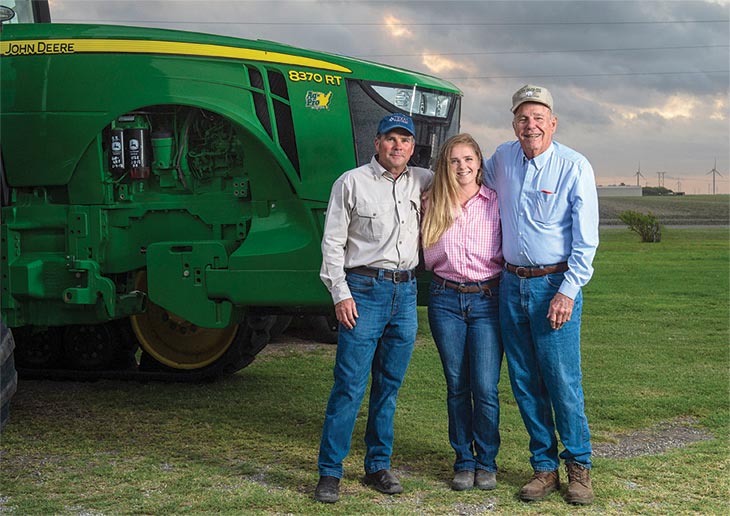 ---
At 23, Blake Bickham planted her very first crop this spring. And it wasn't on just any field. It's the same 300 acres where her dad began farming in the 1980s.
Like him, she's growing her operation with help from Texas Farm Credit.
Returning to Her Roots
Bickham hadn't intended to farm after college. She went to Texas Tech University to become a teacher. Her parents, Brad and Sarah, wanted her to try life off the farm.
But when she graduated in 2018, she knew teaching wasn't her love. It was farming. So she moved back to the family farm.
"Blake came home on Monday, and we had her covered in dust by Wednesday," her dad says. "She picked a lot of weeds last summer."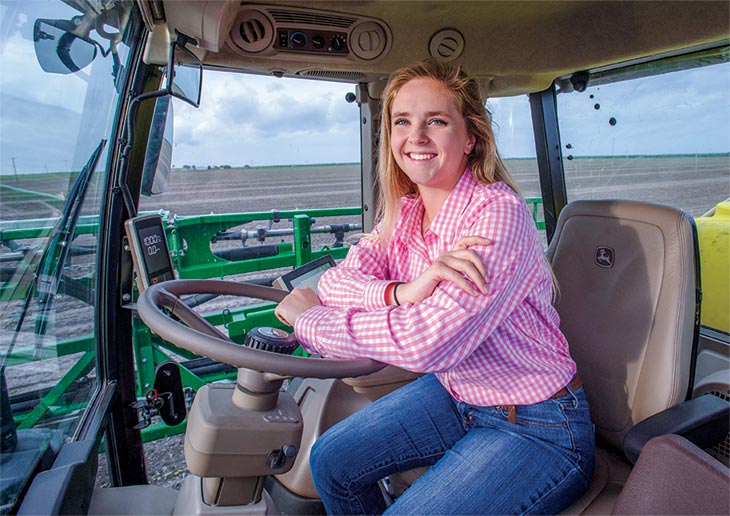 ---
Grabbing the Chance of a Lifetime
By harvest, Bickham knew what she wanted to do — farm full time like her father and grandfather Larry.
"I realized farming wasn't just my job. It's my passion," she says.
That's when her dad made her the offer his dad made him. She could lease the 300 acres and start her own farming operation. She seized her dream.
"It's challenging and exciting to be my own boss. I can't wait to see what the future holds."
– Blake Bickham
Sowing Seeds of a New Career
Bickham planted 50/50 cotton and grain sorghum, using her father's equipment. She also works for the family business.
"I wouldn't be able to farm without Texas Farm Credit," Bickham says. "The entire team rallied around me. They opened the door for me to build my business."
Bickham secured her loan through Farm Credit's young, beginning and small farmer lending program. She uses it to cover daily operating costs.
Learning Never Stops
Bickham may have worked every harvest since she was 10, but she's learning farming from the ground up.
"Dad is teaching me the why of farming, and Daniel is teaching me the how," she explains, referring to Daniel Castro, a long-time Bickham employee.
"I knew I had a lot to learn, but I'm just now grasping the magnitude," Bickham explains. "It's one thing to work a harvest. It's another thing entirely to work the whole growing season."
She says she'll keep learning, just like her dad. He continues looking for innovations to increase efficiency and yield. In fact, he was an early adopter of minimal-till farming and GPS-based applications.
"It's challenging and exciting to be my own boss," Bickham says. "I can't wait to see what the future holds."
– Staff
---