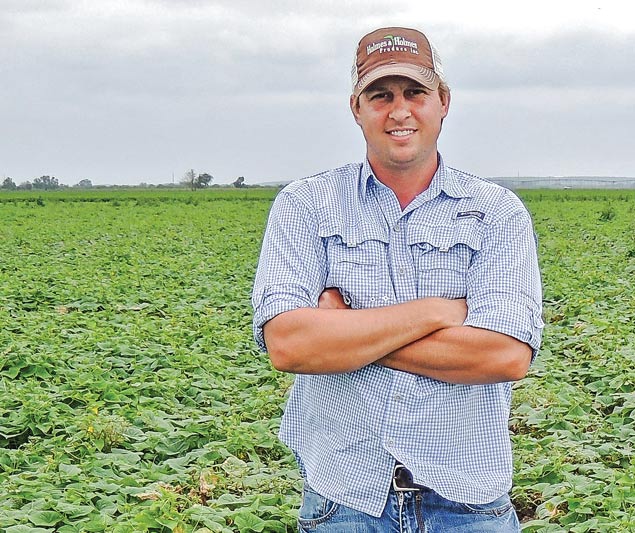 ---
In the summer of 2011, Paul Ede took a huge risk — and his family couldn't be prouder.
He purchased a cucumber shed at auction, making him the fourth generation in his family to work in the cucumber industry.
"I'm proud that I can continue something that my granddad built, and now that I have a son, my primary motivator is leaving something behind for future generations."
– Paul Ede
But it wasn't just any business he bought — it was Holmes and Holmes Produce, the company that his grandparents Robert and Carol Holmes started in Knippa, Texas, in 1978.
In one fell swoop, Ede left behind the security of a marketing job in Austin, embraced the rewards and challenges of being an agribusiness owner, and brought the family business back into the family.
Supplying the Big Chains
"We're what's known as a greenshipper of cucumbers," Ede says. Cucumbers that pass through his shed eventually end up on grocery store shelves as whole dill pickles, spears and chips.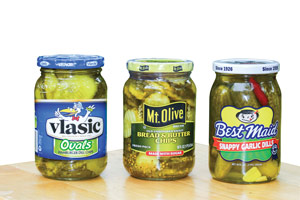 The production chain begins with Ede negotiating contracts with pickle companies, including well-known brands such as Claussen, Vlasic, Best Maid and Mt. Olive.
"We don't plant until I know how much we will sell. We figure out how many acres we need to produce what we can sell, and then we contract with growers," he explains. "We provide the seed, and the growers plant and care for the crop while it's growing."
For Ede, it amounts to overseeing about 3,800 acres annually. The fields are planted on particular days, so that his two self-propelled harvesters can be moved in succession from field to field during harvest.
The goal is to harvest cucumbers when they are at an optimal diameter. There are only three grades for cucumbers, separated by just quarter inches.
"We need cucumbers that are between 1¼ inches and 2 inches in diameter. Once they reach that size, you've only got about a 24-hour window to get them out of the ground," Ede says.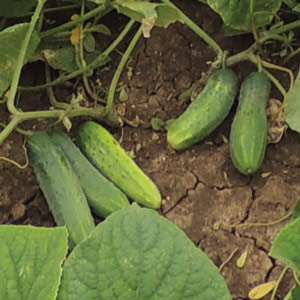 Crazy Busy 16 Weeks a Year
In the vast world of pickle production, Holmes and Holmes fills a small but significant niche. The company keeps the supply of cucumbers coming from Southwest Texas when other areas of the country are not in production.
"Because of our climate, we can have two seasons a year, one in the spring and one in the fall, and we're the only shed in the region operating during our harvest season," Ede explains. That makes timing critical.
A cucumber-growing season lasts about 45 days. During that period — from the time the seed is planted by contracted growers to the day that ripe cucumbers are loaded on refrigerated 18-wheelers for their trek to processing plants around the country — all hands are on deck.
"It is crazy busy during the season. We have about 16 weeks a year when we are working 16- to 18-hour days," Ede says. At those times, the Holmes and Holmes staff grows from five full-time, year-round employees to more than 60 people, including seasonal workers.
Ede ran the shed in Knippa from 2012 until 2015. Then, instead of upgrading the Knippa facility to meet new regulations, he opted to buy a larger facility about 15 miles away in Uvalde. The company is now in its second production cycle in this facility.
Cucumber production and marketing is an endeavor that requires painstaking planning and strategic monitoring — skills that Ede learned from his family growing up.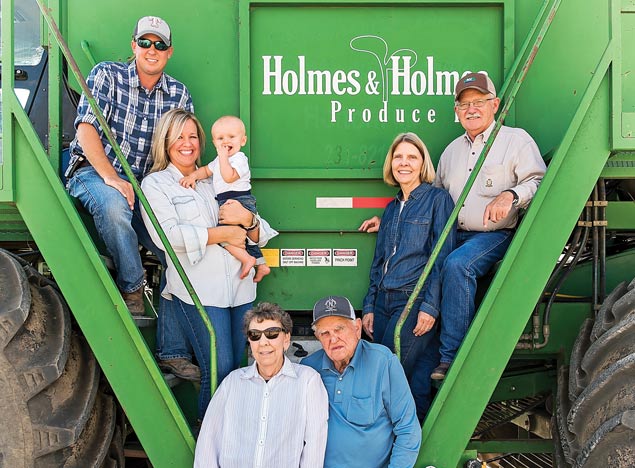 ---
Family Know-How Fosters Success
"This is not something you could do without knowledge of the business," Ede says. "I started working equipment when I was 10 or 12 years old. In high school, I worked in the shed during the summers. I learned enough growing up to be able to come back and run the business."
Carol Holmes, Ede's maternal grandmother, is happy to see him at the helm now.
"I told him he could change the name to Ede, and that would be fine," she says.
Instead, he opted to keep the Holmes name on the business, fully aware that it's what he learned from his parents and grandparents that has helped him be successful. That family heritage sets Holmes and Holmes Produce apart.
"I've worked with Paul for a few years, and he's a great person and a good business owner," says Jae Thompson, Capital Farm Credit vice president and branch manager. "But what really makes his story interesting is that he's the fourth generation in his family to be in this business. That's really neat."
Ede's great-grandfather started working for Brown-Miller, a large pickle company in Oklahoma, in the early 1940s. His granddad Robert Holmes worked for the same company for almost 20 years, until starting his own shed in Knippa.
"Back then it was all hand-picked, and delivered to the shed in 50-pound burlap sacks," says his mother, Linda Ede. It wasn't until 1990 that Holmes and Holmes converted to mechanical harvesters.
It's been a family venture from the start.
"My mom and dad own a piece of the business with me. My mom is still vice president and runs the office and the shed during the season. My dad is a CPA who handles our financials, and my granddad is my 24-hour consultant," Ede says.
Their story reveals an important aspect of farm families: the know-how passed down from generation to generation can be a significant component of success.
Risks and Rewards of Owning a Business
When Ede moved from Austin with his wife, Nan, in 2011, he says he put it all — his career and his savings — on the line.
"It was scary at first, but it has worked out pretty good. I think the whole family is satisfied and happy," he says.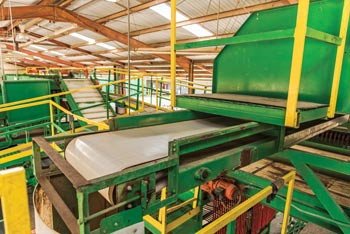 Ede admits that he didn't always know that the cucumber business was for him. As a young college graduate, he chose to instead try his hand in corporate America, working in marketing for Hershey's.
"They were a great company to work for, but I guess I'm just a country boy at heart," Ede says. "Plus, I started to see the value of owning your own business. I'm proud that I can continue something that my granddad built, and now that I have a son, my primary motivator is leaving something behind for future generations."
– Penny Currie
What Is a Cucumber Shed?
Less than 15 hours separate a cucumber's journey from the field it grew in to the 18-wheeler that will deliver it to a processing plant. Those important hours are spent at a cucumber, or pickle, shed.
When cucumbers reach optimal diameter, a large mechanical harvester is sent to the field to pick them. The harvester can pick 30,000 pounds of cucumbers in 20 minutes. And the cucumbers can be unloaded into trucks without stopping the harvest.
When a truck is full, it comes straight to the shed. There the cucumbers are unloaded and begin a trip on conveyors through a giant piece of equipment. First they pass through a holding tank filled with water, which rinses off dirt from the field. The equipment is set to sort out, or grade, the cucumbers, as they fall at different places based on their size. Also, workers check each cucumber as it passes by on a conveyor belt, removing those that are deformed or broken.
Once the cucumbers are sorted by size, they are hydro-cooled in 40-degree water for about an hour. Lowering the internal temperature of the cucumbers helps preserve their crispness for the time it takes for them to be transported.
– Penny Currie
---