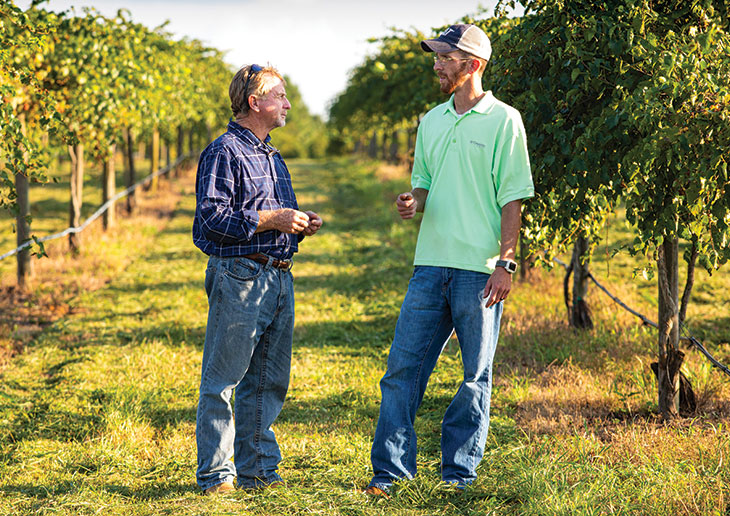 ---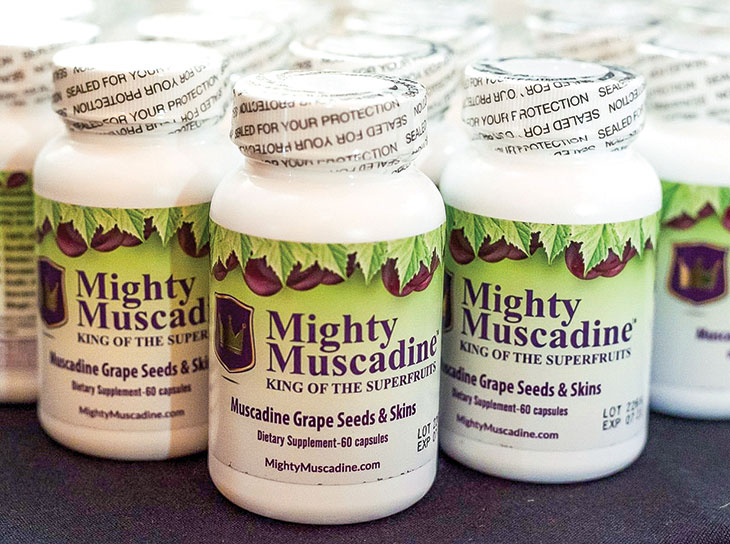 Every summer, people line up for muscadine grapes at Breckenridge Farms in southern Mississippi. In July, a crowd lined up for them in Washington, D.C., too.
The occasion was the Farm Credit Marketplace — a reception at the Library of Congress showcasing products from Farm Credit customers. Elected officials and their staff sampled juice, supplements and energy shots made with the farm's muscadines.
"There were over 1,000 people there, and we gave away 750 products," says Lylla Joe, Southern AgCredit marketing specialist. "A lot of people had never heard of muscadines. We enjoyed telling them about the health benefits."
Earning Superfruit Status
Breckenridge Farms owner Charley Phillips believes muscadines are one reason for his clean bill of health. And there's research to back him up.
The native grapes thrive in the Southeast, where they're prized for their sweet, musky taste. But there's more to muscadines than flavor. Their abundant antioxidants have been shown to fight cancer, lower the risk of age-related diseases, reduce inflammation and much more.
"I take muscadine supplements every day as a preventive, and we always have muscadine juice in the refrigerator," Phillips says.
"People here love the taste of muscadine juice. And they tell us all the time it cures what ails them."
At 250 acres, Phillips' muscadine vineyard is one of the country's largest. It now produces more than 1,200 tons of grapes a year for wineries, juice factories, supplement makers and other companies in several states. The products featured in Washington are made in North Carolina and sold under the Mighty Muscadine brand.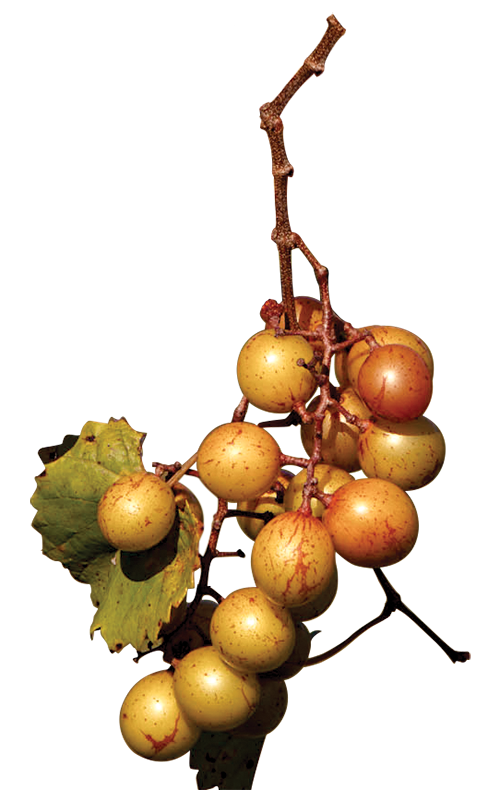 Growing With Farm Credit
Phillips and his son, Elliott, boosted yields by reinvigorating and expanding the vineyard — part of a large farm he bought in 2003.
"Mr. Phillips has always been a really good manager, and Elliott knows the operation forward and backward," says Jody Blount, their loan officer in Newton. "We've helped them finance larger tracts that many banks won't due to acreage limitations."
Phillips, a Southern AgCredit customer for 25 years, says the co-op has played a big role in their success.
"We've always needed financing to buy land and make our farming operation work," he says. "Southern AgCredit is the best source we've found. They're so knowledgeable about what you're trying to do. They've been a good partner for us."
— Staff
---