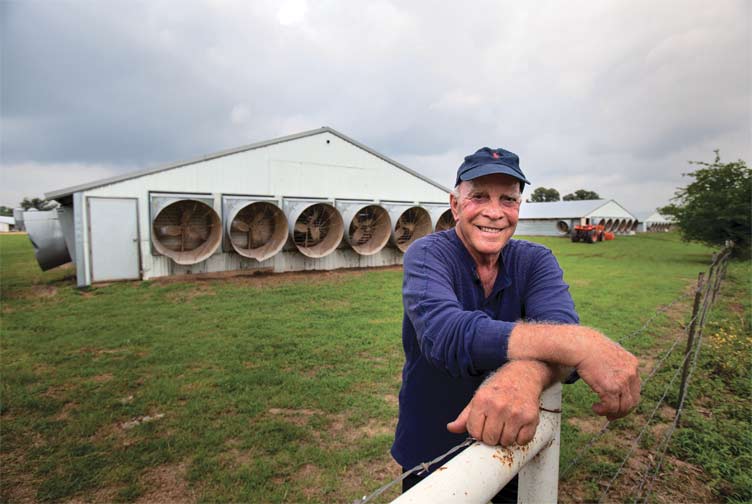 ---
When Larry Young decided to retire to rural Texas in 1998, he had a clear, specific vision in his head. Idyllic images of cattle, horses and miles of white pipe fence filled Larry's dreams. To his wife, Sharon, however, the idea of leaving their home in suburban Dallas seemed like a remake of "Green Acres." "I'd fantasized about it and dreamed about it, but until you're in it, you have no idea what you're getting into," Larry says with a hearty laugh. "It's a lot different from what you dreamed."
And he should know.
Today, 17 years after settling in northeast Texas, cattle and a few horses may dot the view from the couple's kitchen table, but Larry is a full-fledged poultry farmer who jokingly says if he's learned anything, it's not to buy white pipe fence.
"You're always painting it," he quips.
The 12-house diversified poultry operation that Larry runs today is the achievement of a persistent, veteran businessman. Prior to seeing the ranch they now own outside Winnsboro, Texas, the 74-year-old former luxury homebuilder had no idea what a poultry house looked like. But for a man who began his own chain of laundromats at age 22, buying a property with existing poultry houses just provided another challenge to meet.
"This is pleasing work," Larry says. "I get a lot of satisfaction out of working 10- to 12-hour days here."
Increasing the Flock
Larry jumped headfirst into the poultry business from the start, and while it wasn't part of his plan, he says it's been a great foundation for his ag operation.
"The poultry business has been the provider for all of this," he says.
After acquiring their homestead and the adjoining eight poultry houses, Larry began growing broilers for Pilgrim's, the nation's largest supplier of chicken, which at the time was headquartered in nearby Pittsburg, Texas.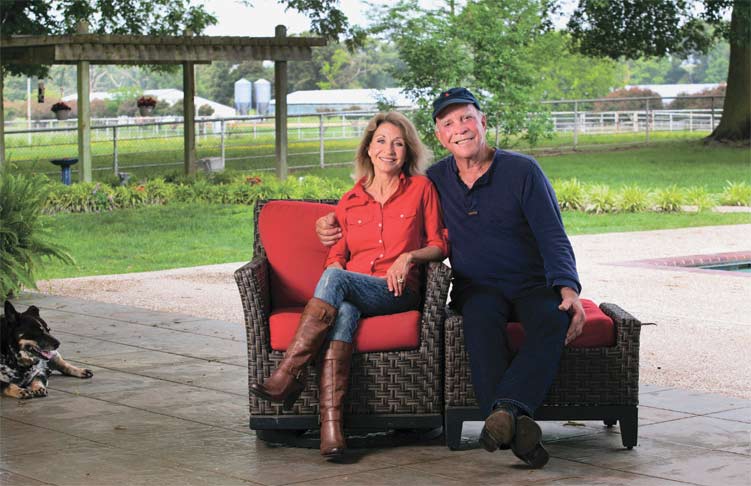 ---
Three years in, he was looking to make a change to his operation and sold the houses to a pair of brothers. When the two wanted to sell in 2004, Larry and Sharon both knew they didn't want anyone else to have the houses, and quickly bought them back.
At the time, AgriLand Farm Credit, now Texas Farm Credit, offered a transferable note, so Larry took on the loan. After being back in the business for a few years, the Farm Credit lender approached him about purchasing a nearby farm that was going into foreclosure. The property had four 500- foot poultry houses, which would allow him to double the size of his poultry operation.
However, Pilgrim's would only allow each grower to have one farm. After giving management a tour of his existing houses and exhibiting some of his signature persistence, Larry became one of Pilgrim's first growers to have multiple farms.
"When I get something in my mind, like buying a ranch, it doesn't go away. I keep pushing it and pushing it," Larry says.
Today, he produces an average of four to five flocks a year. Broilers are fully grown for slaughter at five to seven weeks. He normally has about 14 to 21 days between flocks, which allows him to prepare the houses for new chicks.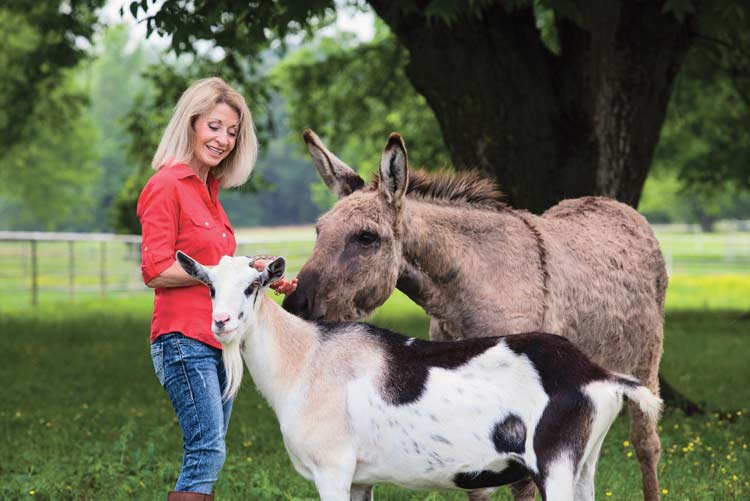 ---
Cattle and hay have also been worthwhile enterprises for the Youngs, but poultry has enabled Larry to diversify his ranch even more, selling excess chicken litter as fertilizer, which is scraped out of the houses in between flocks. Each house can produce 100 tons of fertilizer annually.
"It's gotten to be very lucrative," he says. "It's super good fertilizer — cheaper than commercial fertilizer and lasts longer."
Adapting to Country Life
While Sharon begged not to move to the ranch in the beginning, she says her change in perspective has been spiritual.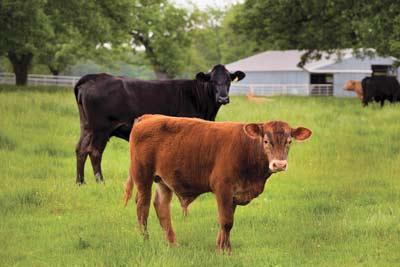 "This was Larry's dream. I bawled and squalled the whole way here," she says. "I had everything I wanted — the job, the house, the neighborhood, the church. It was all there in the city. But I feel God wanted something different for me, because there, it was all about me. He wanted me to see what He created, instead of just what man created."
An animal lover, Sharon quickly embraced the livestock and wildlife that country living had to offer. She garnered a reputation as a caretaker, and neighbors from all around have brought abandoned and orphaned animals for her to nurse back to health.
While photos of the couple's seven grandkids and five great-grandkids can be found around the house, framed photographs of her beloved pets — including bottle-raised calves and deer — decorate the home as well.
"Since we've been here, we've had everything," she says, adding rescue donkeys, stray dogs and adopted cats to the list.
"When you're living in the city during a drought, you're concerned about how to keep your yard green," she says. "In the country, people are losing their livelihoods, animals are starving, and hay gets so high people can't afford it. It's been an education."
The Right Mindset for a New Business
One to give credit where it's due, Larry recognizes Pilgrim's for helping ease him into the poultry business, and acknowledges that Farm Credit has been a valued partner.
"They're the reason we have the second place," Larry says of his lender. "Texas Farm Credit has been very helpful and good to me. From the beginning, they've always had a real interest in what I'm doing. They'll listen to anything that I want to say about how to evaluate my business, and I appreciate that."
Kody Cox, branch manager in the lending co-op's Sulphur Springs office, is the Youngs' current loan officer. He financed several herds of cattle for the couple, and says he appreciates the approach that Larry brings to his business.
"For people who are new to this type of agriculture, I'll say that they've got to come into it with the right mindset like Larry did," Cox says. "As the integrator, Pilgrim's will supply a grower with birds, feed and everything they'll need. But you've still got to come into it understanding it takes a lot of work and financial management to make the operation a success. You can't come into it thinking it's all just going to take care of itself."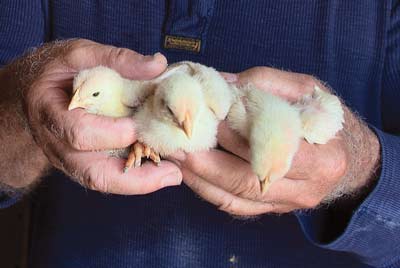 Even though Larry didn't think he would spend his retirement in long days of physical labor, and really didn't expect to launch a new career, neither of the Youngs would change a thing about the latest chapter of their lives in the country.
"I feel real good about what we've done here," he says. "From time to time it's stressful, but there's nothing like getting up in the mornings and looking out over everything.
"It's so peaceful, and there is nothing like it in the city."
- Staff
---