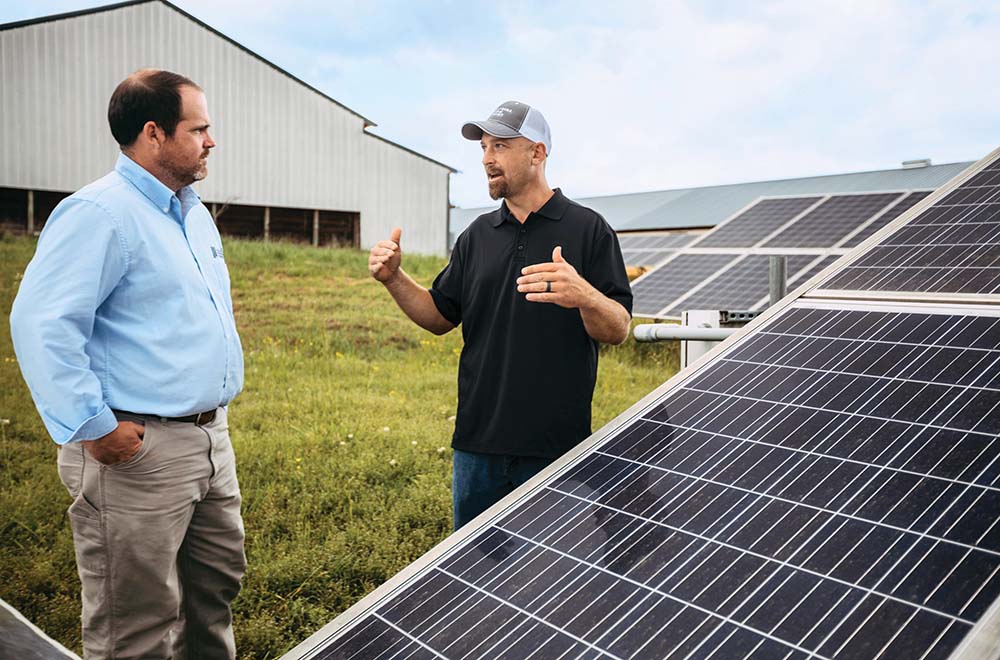 ---
Late last winter, a nanny goat struggled to give birth on Matt and Penelope Lee's 5L Farms in northern Alabama. Seeing the animal in distress, Penelope and the couple's teenaged daughter Catie hurried to her side.
"Catie said she wanted to pull the baby," Penelope recalls. "She told me to watch and make sure she was doing everything right. And she did! Saving that kid led Catie to decide that she wants to be a nurse and save more lives."
Their daughter's newfound ambition reaffirmed Matt and Penelope's decision in 2017 to purchase a farm. They had wanted not only to raise their children — Lilly, 17, Catie, 14, and Kane, 6 — in the country but also to set their own hours. Professionally, Penelope was employed in the hospital field, and Matt worked on heating, ventilation and air conditioning systems for a nearby school district.
"… We're able to set our own pace and be with our kids — which is exactly why we bought this farm."
– Matt Lee
After searching for a year, the Lees found their dream property — one that could generate enough income to allow them both to quit their jobs and work on the farm. Located in Cullman County, the 56 acres had an existing event venue, six broiler houses, a pecan orchard and a private residence.
What's more, a solar array already stood in place next to the poultry houses. The solar panels produce electricity that's sold to a local power company, which offsets power costs for the poultry houses.

---
Farm Credit support
To finance the farm, the Lees first tried to work through a bank.
"But they were a little difficult with us," Matt says. "Then the loan officer recommended Alabama Farm Credit. So we talked to them, and they were willing to work with us. They figured out a plan for what we needed to do. They've helped us a lot."
"Chuck Roberts, Amanda Stanton and everybody in the Cullman branch office worked on our loan together," Penelope adds. "Whenever we had questions, no one pushed us off onto somebody else. We always worked with everybody. They were great."
More recently, the Lees partnered with Alabama Farm Credit to purchase a new tractor and 300 acres of land that's 15 minutes from their home place. They run their beef cattle, another part of their diversified operation, on the second farm.
"We've always raised cattle," Matt says. "At first we were out of our comfort zone with chickens and pecans. But we just decided to leap out and go full-fledged with all three to try and make a living."
Year-round events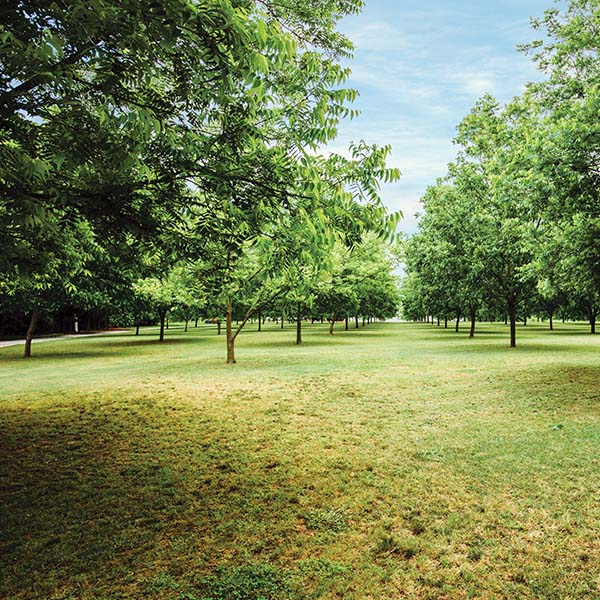 "Winter's a hard time of year for us," Penelope says. "But having the different avenues of income and a wedding-and-event venue has really helped us to succeed."
Two rustic barns and picture-perfect settings draw brides to Chapel Valley Farms, the Lees' wedding venue. Couples may marry inside a barn or in an outdoor courtyard. In the case of inclement weather, ceremonies can be moved inside.
"The bride and groom may have their photos taken by a large pond with weeping willows around it," Penelope says. "They may also choose to take pictures in our pecan orchard. We keep the grass cut, and it's really pretty."
Pecans and poultry
This fall, the family expected to harvest at least 4,000 pounds of pecans — mostly Lakota and Cape Fear varieties — from more than 650 young trees. To streamline picking, they use a pecan tree shaker and mechanical nut harvester. The Lees also use a cleaning machine to sort out bad nuts and debris. Then the pecans are bagged and sold locally.
Year-round, they operate six 40-by-400-foot broiler houses under contract with Ingram Farms. Annually, they average about seven flocks of approximately 135,000 birds each.
"Chickens are pretty easy," Matt says. "When we have chickens, we have a set schedule and know what's going on. When we don't have chickens, we have to pull out the litter, clean the houses and set back up for new chickens.
"But we're able to set our own pace and be with our kids — which is exactly why we bought this farm."
— Sheryl Smith-Rodgers
---