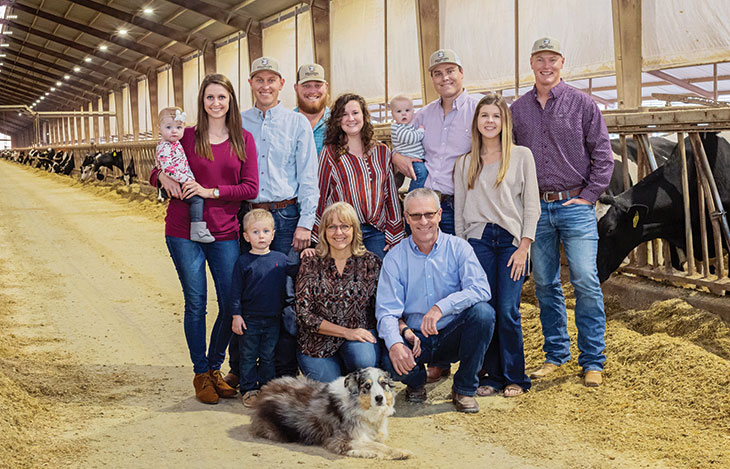 ---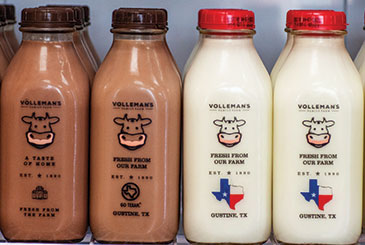 Eventually, everything old is new again. That's certainly the case for the Volleman family.
Originally from Luxembourg, Frank and Annette Volleman bought an old farm smack dab in the middle of Texas and turned it into a modern dairy operation with their own milk processing plant.
Now, under the Volleman's Family Farm label, they're selling farm-fresh milk the old-fashioned way — in glass bottles. And Central Texas Farm Credit is helping them make it happen.
Hill Country move
The Vollemans can trace their dairy roots back to 1890, so milking cows comes naturally.
As newlyweds in the 1980s, the young couple milked cows on a family farm in Luxembourg. But in the small European country roughly the size of a Texas county, expansion was difficult.
"We saw the writing on the wall and knew we'd have to relocate if we wanted to continue," says Frank.
About this same time, several European dairies had relocated to New Mexico and West Texas. Frank and Annette took a vacation to tour those dairy hotspots. But it was a discovery in the Texas Hill Country that put their plans in motion.
"We happened across a dairy for sale near Comanche," says Frank. "The location and existing improvements were top of the line, and we thought, 'we can make something happen here.'"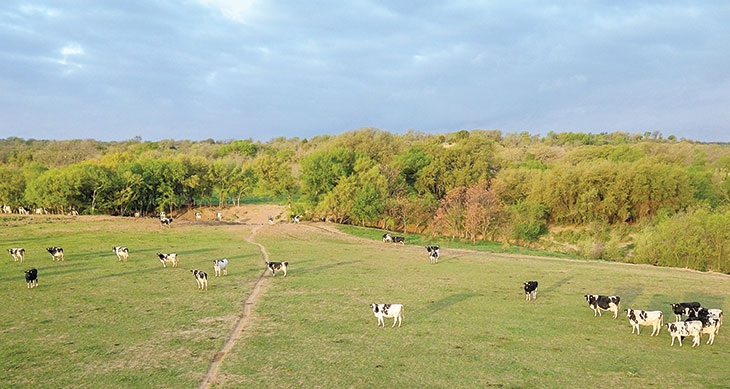 ---
Dairy wildcatters
In 1993, Frank and Annette purchased 330 acres along Wildcat Creek near Gustine, Texas, and Wildcat Dairy was formed.
They founded the dairy on four core principles — quality product, animal welfare, sustainable operations and family focus.
"We're going to provide only the highest quality milk," says Frank. "That starts with our cows. They take good care of us, and we're going to take excellent care of them."
Family stake
As the dairy operation grew, the Volleman family multiplied too. Frank and Annette's four sons —Benjamin, David, Andrew and Daniel — all now work on the family farm.

"Annette and I grew up in this business," says Frank. "We wanted our boys to have the same opportunity. Once they finished college and came home, we understood we'd need to create something new, or else we'd have to make each slice of the pie a little smaller. We decided to create a bigger pie."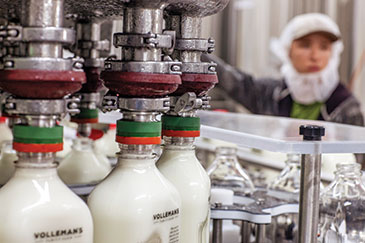 Nowadays, with nearly 100 employees, Wildcat Dairy has expanded to include a milking herd of 5,000 Holsteins, 4,000 acres of forages grown for feed and the latest addition, a milk processing facility.
Each son has his own area of responsibility. Benjamin, the oldest, is the crop manager and helps raise heifers. David manages dairy operations and calf raising. Andrew is in charge of the processing facility. And Daniel, the youngest, oversees distribution while also managing his uncle's nearby dairy.
Bottle prospects
The Vollemans undertake extensive research, planning and family discussions before making major business decisions. That vetting process resulted in the new processing facility.
"We didn't just decide to put in a processing plant," says Frank. "We initially considered cultured dairy products like cheeses and yogurt. But retailers kept mentioning glass-bottled milk."
So the Vollemans traveled the country inspecting bottling plants. They also conducted broad research to identify gaps in the dairy market.
"We wanted to find a new way to deliver milk," says Frank. "It was part of our long-term business plan and how we thought we'd make the pie bigger."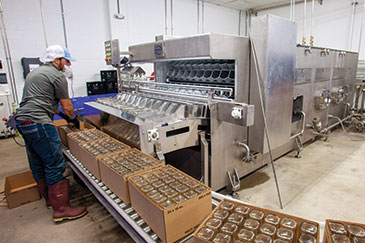 Earth-friendly product
Using eco-friendly glass bottles also appealed to the family.
"As dairy farmers, we're not afraid to embrace environmental best practices," says Frank. "Sustainability is important to our family and our business. Doing our part to minimize plastics made a lot of sense."
The Vollemans view their target consumer as the expanding group of buyers who connect with sustainability and appreciate how reusable glass bottles help the environment. Plus there's those who view glass-bottled milk with nostalgia.
Ideal ag lender
To bring their plan to life, the Vollemans contacted Travis McKinney, chief credit officer at Central Texas Farm Credit.
"I've known Travis for more than 10 years," says Frank. "Working with a reliable ag lender who understands the ups and downs in this industry is critical. The folks at Central Texas do an awesome job, and they know agriculture."
Milk to market
Under the Volleman Family Farm label, Frank and his family offer several milk products — whole milk, 2%, chocolate, strawberry and vanilla. They recently added cream to their line. And during the holidays, they offer their immensely popular eggnog.
But, what's their most popular product year-round?
"Whole milk is our biggest seller," says Frank. "But chocolate is up there too."
The Vollemans' bottled milk can be found in retail outlets in Central and West Texas. Their five-year goal is to cover the state by supplying Texas' larger grocers.
With all the Vollemans pulling in the same direction, it may happen sooner than they think.
– Staff
---