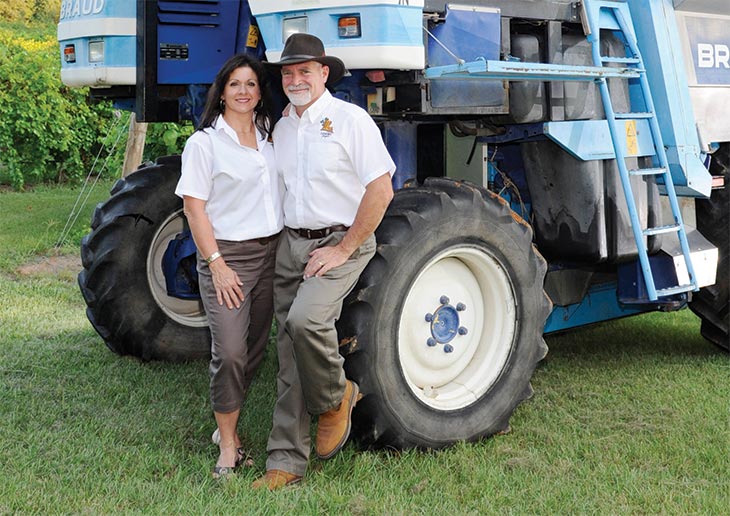 ---
The saying "when life gives you lemons, make lemonade" couldn't be more relevant for Louisiana Land Bank customers Jeff and Libby Landry, owners of Landry Vineyards. When Hurricane Katrina hit South Louisiana, including the area around their small Folsom vineyard, in 2005, the Landrys turned the weather event into a positive business opportunity.
Jeff Landry was an industrial engineer by trade, but his passion was agriculture, cultivated by exposure to his grandparents' farm in central Louisiana and gardening as a kid. He and his wife, Libby, wanted to teach their four sons the farm work ethic, and "the dream was to perhaps do something that could sustain the family," he says.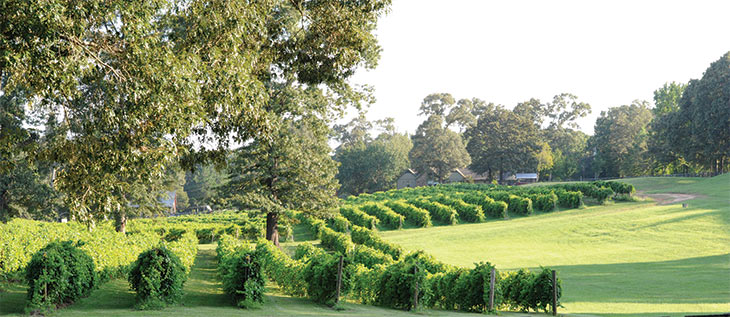 ---
Seven years before Katrina hit, the couple had purchased 25 acres in Folsom, La., near New Orleans, where they planted 2 acres of a white European-American hybrid grape, blanc du bois. For the first harvest, they partnered with another winery to process their grapes until their operation could become a licensed Louisiana Native Winery in 2002.
"That first year, we sold 5,000 bottles at arts and crafts shows and farmers markets," says Jeff of the family business.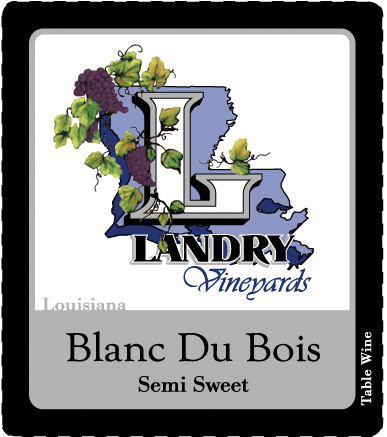 The Move to Higher Ground
Then Katrina hit Louisiana in 2005, devastating much of southern Louisiana. The Landrys evacuated to higher ground in the state's northern rolling hills outside West Monroe.
"We really appreciated the community here and the superior growing conditions [compared] to those in south Louisiana, so we decided to relocate permanently," he says.
With financing from Louisiana Land Bank, the family recently expanded its 20-acre north tract at West Monroe to 50 acres.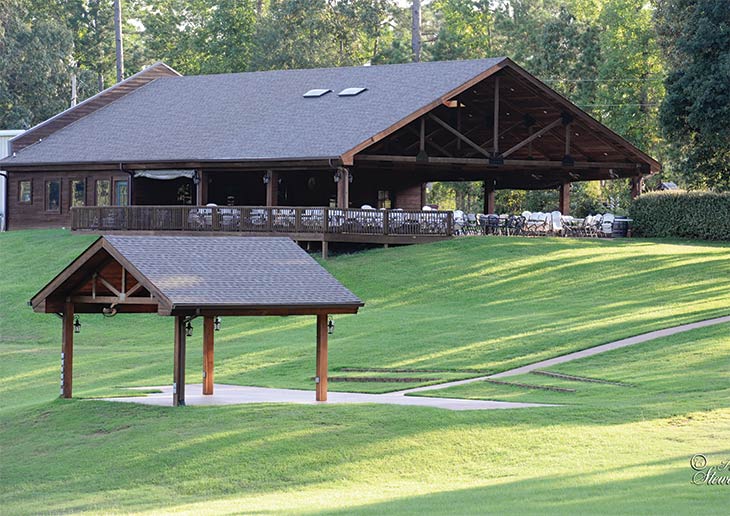 ---
"We are all about relationships in anything we do," says Jeff, who met Jay Byram, Land Bank vice president and Monroe branch manager, while they both served on the North Louisiana Agribusiness Council. "So when we were considering this property and the purchase of a new harvester, the first thing we did was talk to Jay. The Land Bank is a neighbor. They are friends, good folks and agricultural people, and that's what sets them apart."
The site provides ideal growing conditions and a beautiful setting for the winery, a tasting room and hillside concerts featuring live music, Cajun foods and, of course, Landry Vineyards wines. Two of the couple's sons continue to be involved in the business, and five additional employees round out the winery and vineyard team.
Landry Wines Sold in 550 Stores
While hosting visitors is a large part of the Landrys' business, their heart is in producing quality grapes and wines.
"Our vision is to build our business around producing quality wine grapes that are suitable to our growing conditions," says Jeff. "We are convinced that we will not have a sustainable wine-producing business or wine-producing industry in Louisiana unless we take viticulture seriously in this state. There is no region in the world that has enduring wine production without successful wine grape viticulture."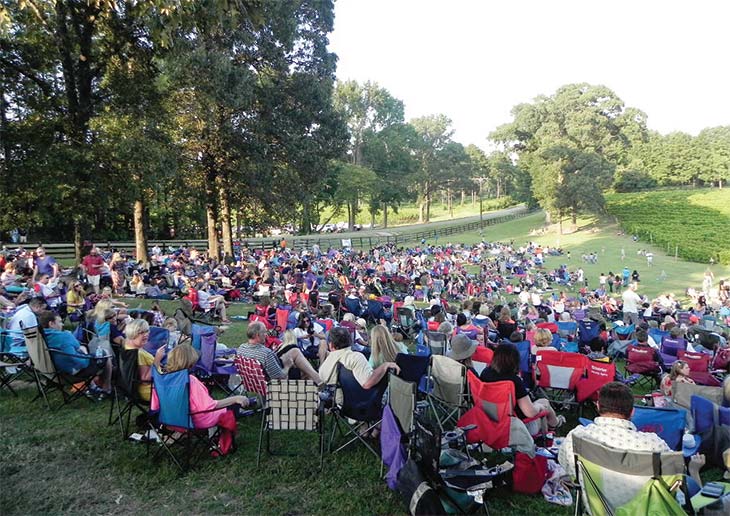 ---
Landry wines are sold through the winery's website and wine club, as well as in the tasting room and at special events. But a significant volume of sales comes from the company's large retail distribution network — Landry wines are sold in 550 stores across the state.
"The reason we are having the retail success goes back to our core niche — people come here and have an enjoyable experience, take the wines home and then they look for them in their grocery stores," says Jeff. "We want people to come here and enjoy the wines; if they have a good time and enjoy the experience, then mission accomplished.
"Whether it is dancing at Landry Vineyards, or sitting on the front porch and connecting with friends, it is all connected to the wine and the agriculture."
– Sue Durio
For more information, go to landryvineyards.com.
---