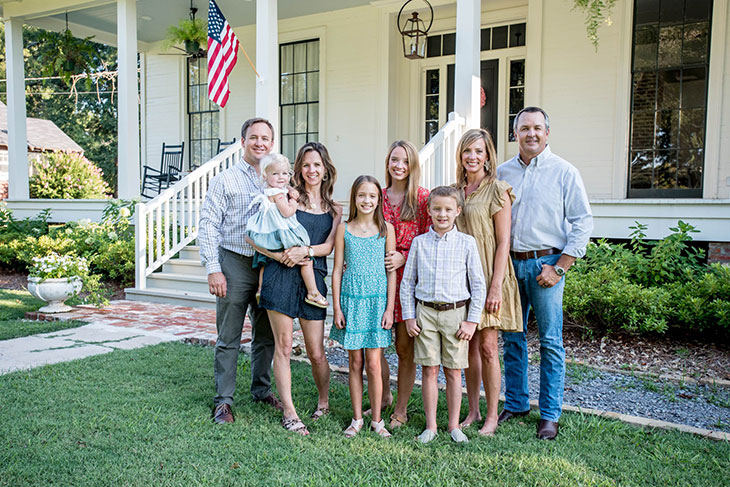 ---
"Slow down. Pay attention. Do good work. Love your neighbors. Love your place. Stay in your place. Settle for less, enjoy it more."
— Wendall Berry, novelist and farmer
This quote inspired Cassie Condrey to restore the 19th-century Bernard House in Lake Providence, Louisiana — a daunting project completed with support from Louisiana Land Bank.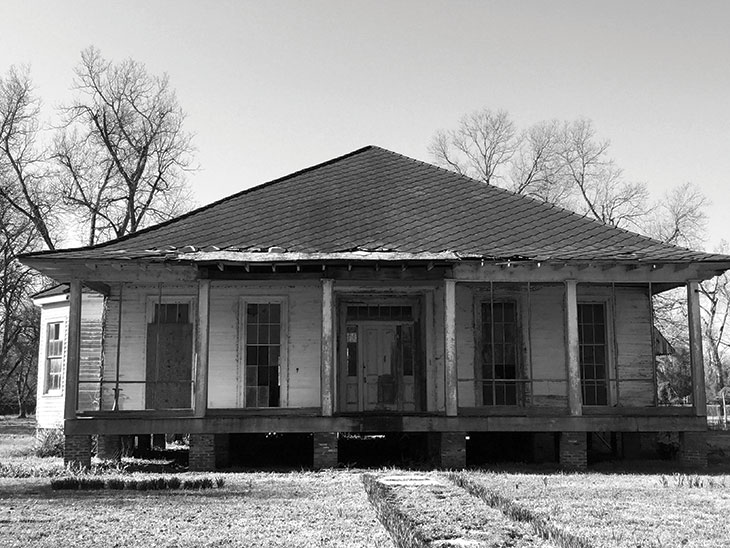 "I couldn't get this house off of my mind. It plagued me — who would buy it? Would they restore or tear it down?" says Condrey, who'd moved home to Lake Providence after traveling abroad and working as a photographer and writer.
For Condrey and her family, it was an opportunity to help revitalize the community. At the same time, it was a chance to start a business — a guest house for visitors.
The idea of turning the Bernard House into a guest house was inspired by Condrey's travels in New Zealand and Uruguay, where guest-house accommodations are popular.
"Living in a small town, you can lose the connection to the bigger world. The Bernard House allows me to keep meeting new people," she says.
---
In need of restoration
The Bernard House is part of the landscape of Lake Providence, like the mighty Mississippi River running alongside the town.
Completed in 1884, the house is named after former owner Dr. Frederick Robert Bernard. The prominent local physician and his family lived in the home in the 1920s and '30s.
Once a stately and prominent home in Lake Providence, the house sat abandoned for 55 years and was riddled with termites.
Condrey, however, saw potential. In 2017, she and family members purchased the place.
A two-year project
Though she spearheaded the project, other family members played a big part. Her husband, Pete Lensing, and her brother Jason Condrey and his wife, Kathleen, partnered in the endeavor.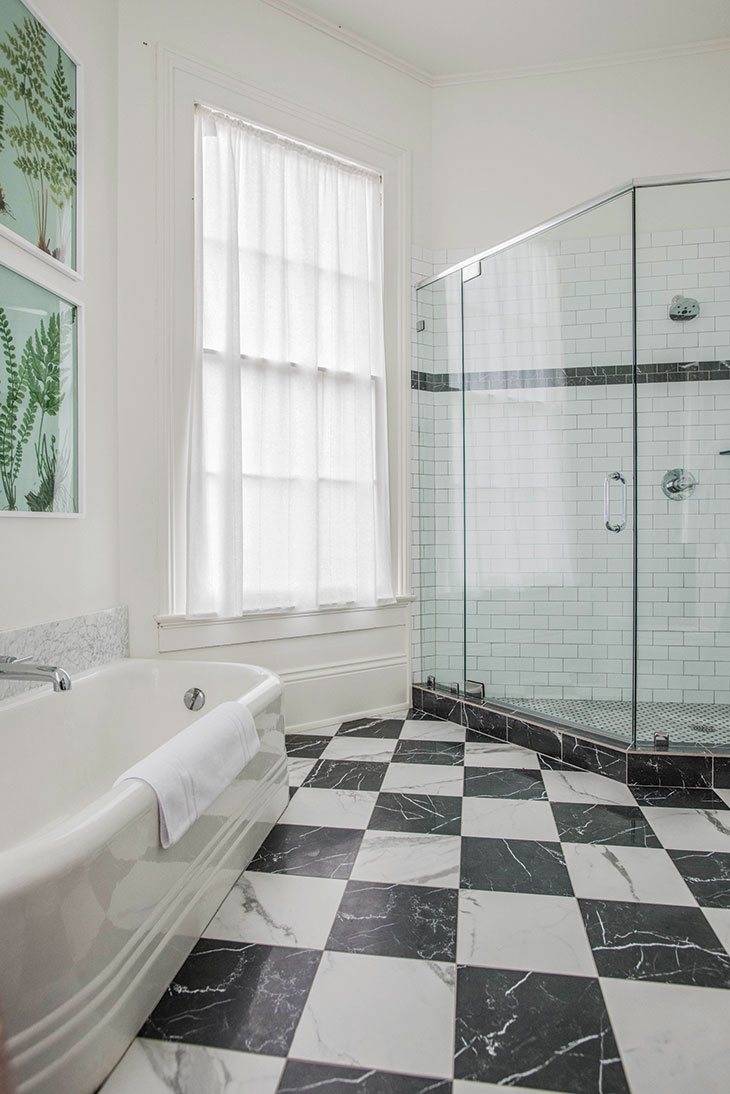 It took about two years to return the house to its former glory. "There were a few hiccups. But the bones of the house were solid," says Condrey.
Renovations included a new roof, HVAC system, extensive wiring and plumbing. Workers also replaced the lathe and plaster walls with drywall, refinished the original floors and restored the windows.
Support from her lender
Condrey was able to bring her vision of preservation and hospitality to life with a revolving line of credit from Louisiana Land Bank. She and her family worked with Josh Payne, vice president and branch manager, to secure the loan.
"Josh and I went to high school together. I knew he would be on our side if he could be," says Condrey. "It's part of the local thing. He didn't look at me sideways when I told him my plans to restore this
130-year-old home. It was easy working with Louisiana Land Bank.
"We needed the start, and they gave us the opportunity. This house has made a huge difference in our lives."
Guests from near and far
Since opening to the public last year, the Bernard House has welcomed overnight guests from Louisiana, Mississippi, Texas, Canada and Italy. It also has played host to Sweet 16 parties, baby showers and even a high school prom.
 "To see this house alive again has been amazing," she says.
Once named the "poorest place in America" by Time magazine, Lake Providence is now a beacon of
economic hope.
"Pete and I returned home to Lake Providence because we wanted to serve our community," says Condrey. "Hopefully, the renovation of the Bernard House makes people think about what is possible."
– Staff
---