THEN & NOW
When Landscapes visited with the Meador family in 2000, they were promoting their sprawling West Texas ranch as a working guest ranch. Since then, they have refocused on outdoor enthusiasts. Now nature tourism, hunting and other outdoor activities pay the bills for the X Bar Ranch.
When terrorists toppled the Twin Towers in New York City on Sept. 11, 2001, international travel practically screeched to a stop. As a result, dude ranches and other American destinations that catered to European tourists suffered.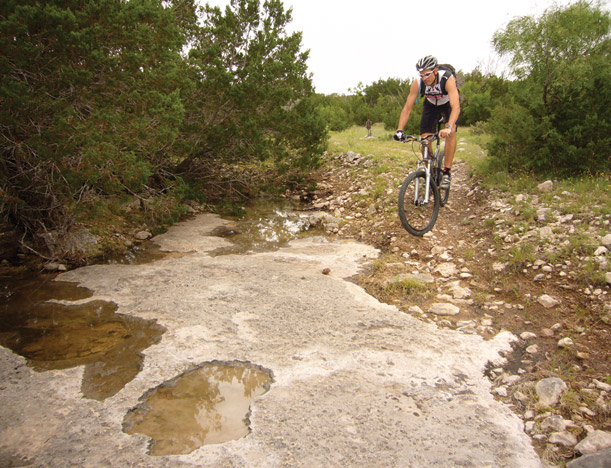 ---
But not the X Bar Ranch, a family-owned operation in West Texas.
"We'd already quit offering horseback rides and had gone more into nature tourism by then," recalls Stan Meador, who first began targeting outdoor enthusiasts in 1996. "Our market had shrunken closer to home in Texas. I remember thinking how glad I was that we'd repositioned ourselves. After 9-11, comfort and safety, and being in a tranquil place became very appealing."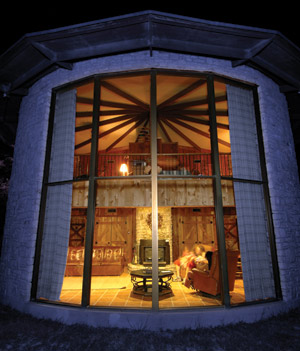 Then and now, visitors savor the peace they find at the X Bar. Remote and quiet, the 7,100-acre ranch stretches across rolling hills dotted with live oaks, mesquite and juniper southwest of Eldorado, Texas. Cattle graze in grassy pastures. White-tailed deer amble over rocky slopes. Overhead, turkey vultures silently soar in the clear blue sky.
Back in the mid '90s, Meador — a fifth-generation landowner — knew livestock alone could not sustain his family's ranch much longer. Cattle and sheep markets were weak. Prolonged droughts made ranching even tougher. Longtime Capital Farm Credit customers, the family sorely needed a supplemental source of income.
Selling the Cowboy Experience
The solution: promote the X Bar as a "working guest ranch" complete with overnight accommodations, trail rides and other programs. The new venture worked, and visitors paid to experience "the cowboy life."
It wasn't long, though, before the Meadors realized that they didn't have enough day-to-day ranch activities to interest guests. Nor did they have employees to staff a full-fledged dude ranch. So they dropped the word "working" from their "guest ranch" brochures and shifted into more nature activities, such as hiking, cycling and bird-watching.
The transition into nature tourism proved to be a better fit.
Marketing Mother Nature
Today, the X Bar Ranch Lodge and Nature Retreat attracts outdoor enthusiasts of all kinds. Sixteen miles of marked trails appeal to hikers and mountain bikers. A wooden blind overlooking a stock tank offers a place to watch and photograph birds, deer and other wildlife that come to feed. Nearby campsites and an outdoor shower give guests a place to pitch a tent and rough it.
Those who prefer air-conditioned comfort can stay in one of six cozy cabins. Tucked in their midst is Live Oak Lodge, which has a furnished kitchen, dining tables, satellite television, a conference room and a covered deck outfitted with rocking chairs. Or they can book the Round House, a fully furnished guest house hidden in the middle of the X Bar Ranch.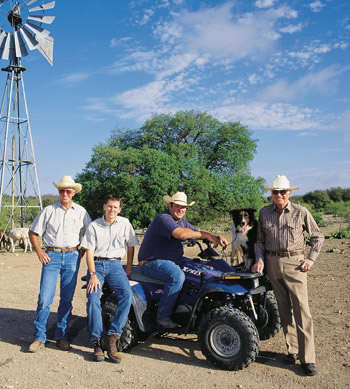 Guests also come to stargaze, another attraction at the ranch. The Meadors keep outdoor lighting to a minimum to enhance already-dark skies. In addition to private star parties, amateur astronomers gather at the X Bar for the annual Eldorado Star Party, this year set for Oct. 27 to Nov. 2.
Catering to Hunters
In recent years, hunting revenues at the X Bar have grown the most.
"We were outsourcing hunts to an outfitter, and then we started managing it ourselves," Meador explains. "By cutting out the middle man, we've seen a significant growth in the last few years. We offer season leases for deer hunting and packaged hunts for turkey and dove."
Nearly year-round, corporate hunts generate top dollars for the family.
"We've got the ideal setup with our private cabins and a common area at the lodge," Meador says. "These hunters want a good, all-around hunting experience. They're well taken care of, whether they've had a good hunt or a lousy one."
"We're proud of our facilities," he adds. "We know our limitations and our strengths, so we can capitalize on them. We have more strength in our pricing now. We know our worth, and we stick to it."
Extra Income From Group Events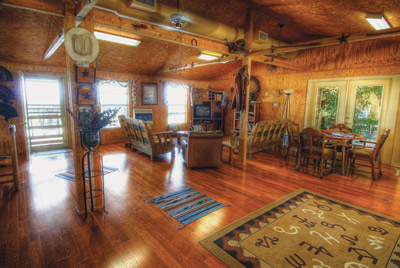 In the future, the Meadors plan to market the X Bar even more aggressively for family reunions, weddings and summer retreats. "From May through August, we have a reunion or a wedding booked every other weekend," Meador says.
Looking back, he admits that he and his family wavered some on their decision to promote nature tourism.
"We wondered sometimes, 'Are we doing the right thing? Will it be worth what we put into it? Will it be meaningful from a business point?'" Meador says. "Along the way, we did have some doubt. But we never had a big debt; we always went slowly and built things as we needed them. We chose the conservative route. Capital Farm Credit was always part of our team. When we needed to fund our expansion, they provided the money.
"Twelve years later, yes, the recreational and nature part of our business is meaningful. It took us awhile to get there, but it's been well worth it," Meador says.
For more information, visit www.xbarranch.com
-Janet Hunter
---