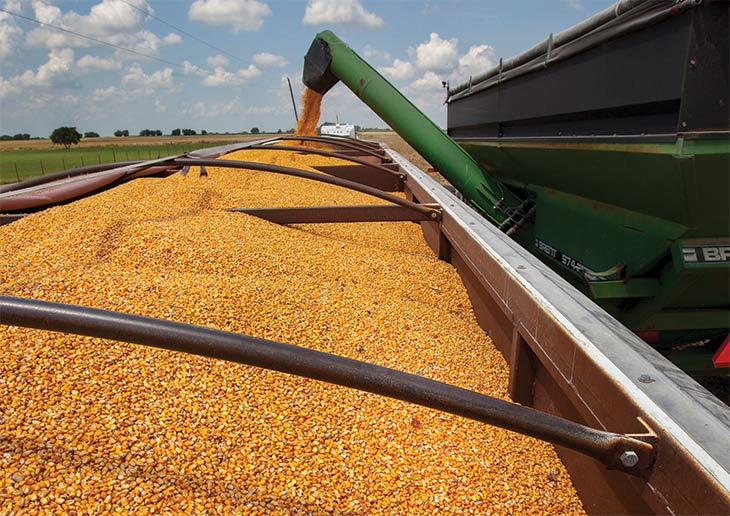 ---
When Central Texas farmer John Sawyer sits down to enjoy a juicy steak, he doesn't know if the beef on his plate was produced with corn from his family's farm.
But when he savors a glass of smooth TX Straight Bourbon, he takes great delight in knowing that the product literally has roots in his own backyard.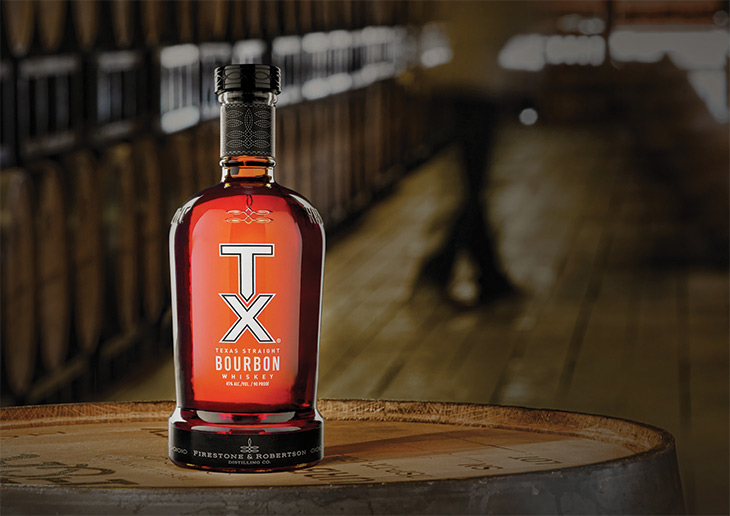 Sawyer Farms in Hillsboro, Texas, is the sole provider of the corn and wheat that Firestone & Robertson Distilling Co. (F&R) uses to make its popular dark-amber bourbon.
"Bourbon can't be made without corn, and it's a process I don't get to see with our corn that feeds cattle," Sawyer says of the portion of his crop devoted to making the spirit. "It's a lot of fun to go into a store and know I helped make that product on the shelf."
New Markets for Generations-Old Crops
Sawyer began growing grain specifically for F&R in 2014 after a tour of the distillery in Fort Worth. A fourth-generation farmer, he says he was looking for diversification for the farm, but had trouble finding an endeavor that would be sustainable for his sizable operation, which primarily grows corn, wheat and grain sorghum.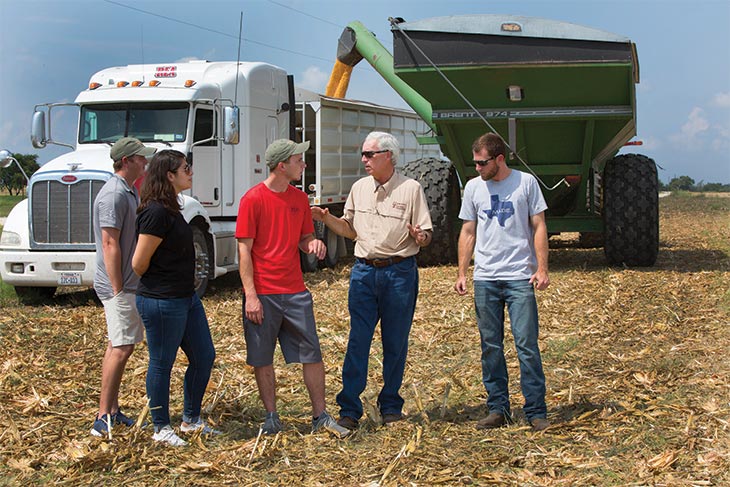 ---
The farm was already providing grain to the distillery indirectly through a local grain buyer who was supplying F&R from numerous Texas farms. Coincidentally, the distillery was wanting to move to a single source for wheat and corn, to make it easier to control variety, flavor and taste with more uniform ingredients.
Just back from a one-week distilling school in Louisville, Ky., and ready to get involved, Sawyer and F&R were able to strike a deal to make Sawyer Farms the distillery's sole provider of corn and wheat.
"Bourbon is a product that's actually closer to the farm than many others we could get involved with, and I thought it would be a more interesting use for our corn," Sawyer says. "It's a great way to be involved in an industry that I've had an interest in for a long time."
Sawyer grows yellow dent corn and soft red winter wheat for the distillery — two major ingredients for making bourbon. As stipulated by federal standards, bourbon must be produced in the U.S., and the grain mixture must contain at least 51 percent corn.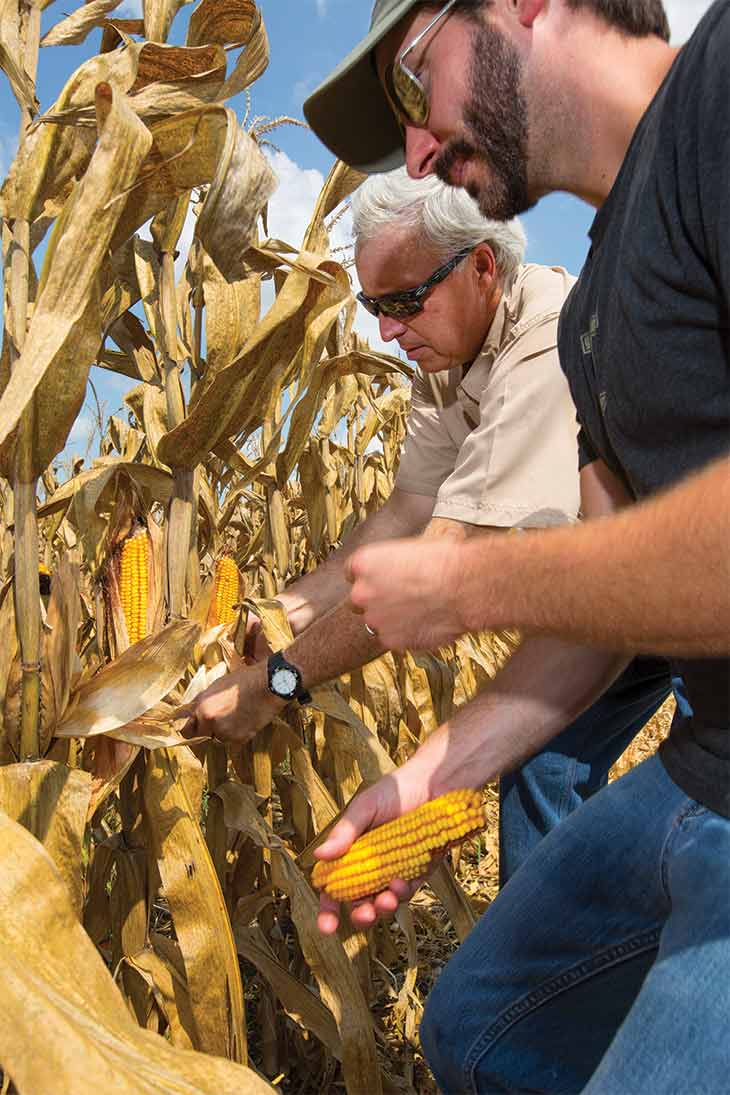 By investigating crop yield, flavor and alcohol yield, he worked with F&R for six months before they collectively decided on a single variety of corn and a single variety of wheat. Sawyer keeps the identity of these two varieties preserved at his grain elevator, ensuring that F&R only receives and uses them for making their bourbon.
Bourbon also must be aged in new, charred-oak barrels, and to be labeled as "straight" bourbon, it needs to age for at least two years. TX Straight Bourbon is aged for at least four years. Furthermore, bourbon can have no other added ingredients except water and yeast. F&R uses a proprietary strain of yeast that was captured from a pecan nut in Glen Rose, Texas.
Other standard ingredients in most bourbons are rye and malted barley. Since TX Straight Bourbon includes wheat instead of rye, it is classified as a "wheated bourbon." However, Sawyer is experimenting with growing rye and barley, which are not common crops to his part of Central Texas. F&R will use this rye and barley for the first time in early 2018, allowing them to make styles of Texas whiskey that normally are devoid of any Texas grains.
From the beginning, F&R wanted local ingredients, knowing that many Texans will be drawn to the bourbon's all-Texas mashbill — bourbon-speak for recipe. But the company is quick to point out that incorporating grains from a Hill County farmer offers more to the process than just Texas pride.
"We've been blessed to have these low rates. It takes a lot of money to put in a crop and, in some years, not get a reward. It takes a commitment by a lender and by a producer to stick with it and see through the cycles."
– John Sawyer
"Since working with John, we've been able to concentrate on varieties and focus on how they affect the consistency and flavor of our product," says Rob Arnold, F&R's head distiller. "He is willing to experiment, and for us it's not just to have a good story but also to be able to work closely with him to concentrate on a quality product. Before the grains ever arrive at our distillery — and even before the seeds are planted — F&R works with John on the farm by focusing on varieties and agricultural practices that will deliver the highest quality grain for making whiskey."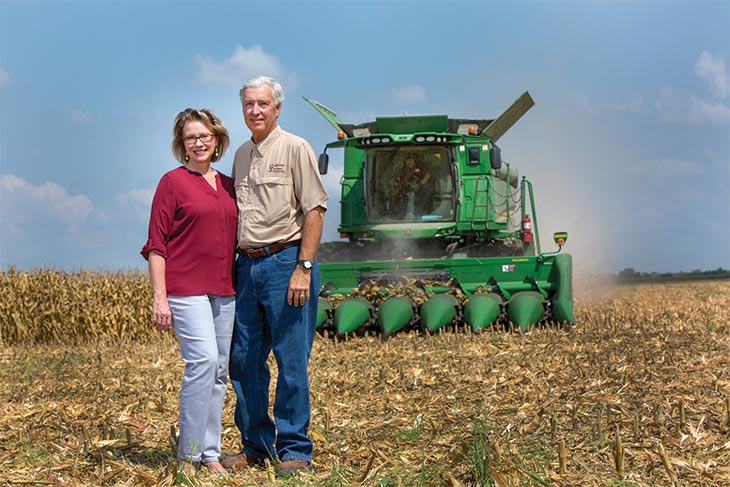 ---
Sharing Farming and Banking Experience 
A second-generation Farm Credit customer, Sawyer was first elected to the Texas Land Bank Board of Directors in 1999, and is currently a director of Lone Star Ag Credit. 
"My dad was helping me get into farming, and I started with Farm Credit because the local commercial banks weren't keen
on doing business with young farmers — the '80s weren't fun,"
he recalls. 
Having worked as a loan officer before joining the family operation, Sawyer has experience on both sides of the desk and draws from his past experience while serving his fellow members. 
"When I came back to the farm in the 1980s, I never thought we'd have the funds available at the rates that we do now," he says. "We've been blessed to have these low rates. It takes a lot of money to put in a crop and, in some years, not get a reward. It takes a commitment by a lender and by a producer to stick with it and see it through the cycles."
F&R reports that people stood in line for hours when the first batch of bourbon launched in December 2016.
The company also produces a popular blended whiskey, and to keep up with demand, it will move into a larger, 112-acre distillery, tasting room and event venue later this year. Of course, that increased demand means more need for Sawyer Farms' grains, and F&R has asked Sawyer to consult on several loading-
and delivery-related aspects of the new building.
"You never know what opportunity is going to come along," Sawyer says. "I never would have thought this partnership would blossom like it has, but they are a fun, good group to work with. It's an exciting thing."
– Staff
---