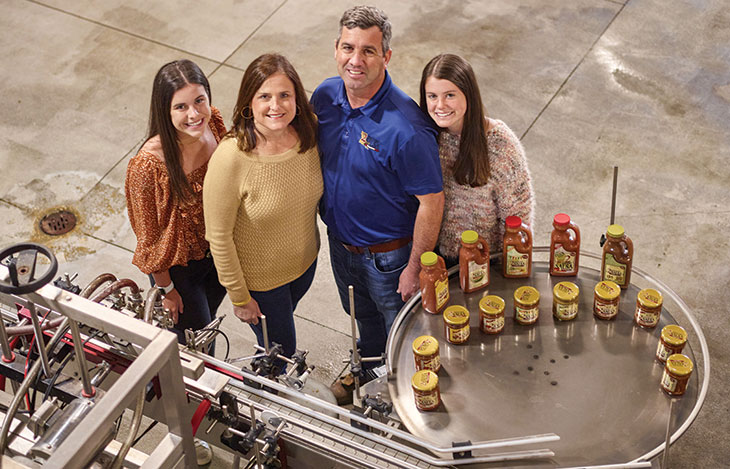 ---
Patrick Deshotels, and his wife, Brooke, wanted to start a business their young daughters could one day join. So, the couple settled on a concept based on mutual passions — cooking and salsa.
In 2015, the Louisiana Land Bank customers formed 2 Sisters' Salsa Company, named for their daughters.
Today, the family's salsa products can be found on store shelves across the country. But the secret to their success still starts at home — with authentic Cajun recipes they perfected themselves.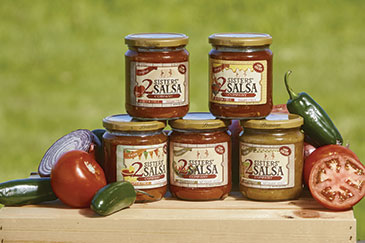 Getting started
Deshotels, a graduate of Louisiana State University, puts his agriculture business degree to good use — whether on his farm or when sourcing fresh ingredients for his salsa.
Along with running 2 Sisters', the Plaucheville resident farms crawfish, milo, rice, soybeans, sugar cane and wheat. Given this, a salsa business may seem like an unlikely choice. But it's become big business for the family.
What began in the Deshotels' kitchen has expanded into an industrial operation. The company's five restaurant-style salsas — verde, honey, fiesta, jalapeno and original — are distributed in over 4,000 stores across 20 states. And they employ six full-time and four part-time employees.
Growing the business
The Deshotels first became Louisiana Land Bank customers 20 years ago when the lender financed their home, the initial headquarters for 2 Sisters' Salsa.
As the company grew, they needed more space. Once again, the couple turned to their local lender. This time Louisiana Land Bank financed a 6,500-square-foot production facility and a 10,500-square-foot standalone warehouse. The new warehouse gives 2 Sisters' room to store their product.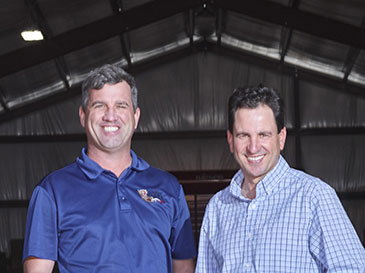 The production facility is an automated operation where the salsa is cooked and bottled. 2 Sisters' manufactured 800,000 jars of salsa in 2020 and expects to double that number by the end of this year.
"We built the production facility to meet current and future demands," says Deshotels.
David Bergeron, the couple's loan officer, isn't surprised by the salsa company's success.
"I've worked with Patrick and Brooke for years. And I knew anything they touched would be successful," says Bergeron, Louisiana Land Bank vice president and branch manager in Opelousas.
Expanding the marketplace
Deshotels wants to sell their product directly to restaurants and eventually expand 2 Sisters' internationally.
"Our main goal is to promote our brand by continuing to push our unique salsa flavors," says Deshotels. "We're offering grocery store aisle servings to introduce consumers to the salsa. As long as we're putting out more products, we feel we can build a business for quite some time."
Keeping the shelves stocked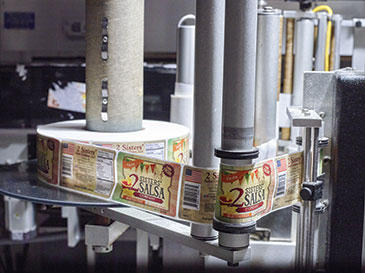 Getting a customer to stray from their shopping list and try a new product takes work. It falls on 2 Sisters' sales and marketing team to push the product through promotions.
According to Deshotels, "the average shopper is pre-programmed to buy what they're used to at the grocery store."
"It takes about 10 years to build brand recognition," says Deshotels. "Along with selling the product at a great price point, we run ads, use social media and depend on the support of management at the stores we sell in."
The company has found success. But Deshotels isn't one to become complacent.
"You haven't won the game just by getting your product on the shelf," says Deshotels. "Each time we see our salsa in a new market, we know all the work is worth it. It's exciting."
— Staff
---